Not that kind of weed. That I know of anyway.
But seriously, The part of my yard adjacent to my neighbor's weed factory has been under enormous weed pressure. A lot of it is now dead/dying, and the new crop popping up should be on it's way out after a hit with Celsius and Dismiss this weekend. But it seems in at least a few areas soon as they die the dead spot gets taken over by more weeds. So I guess my questions are
1. When can I start taking plugs from better areas to help fill in the bare spots?
2. Is there any hope in this battle against the weeds, given what I'm up against? I have photos below of the neighbor's bit of yard, where it meets my property.
3. Can I get this to fill in this year? I'm in Central Florida, so it will be warm a while still, and our rainy season has started, so lots of water and lots of heat. Due to tree roots I struggle to mow lower than 1.25", but I'm mowing it about every 2-3 days at that height. (other than now...needs a mow but left it long to spray weeds)
Obviously pre emergent will be my friend, but I figure I can't use it until I get the bermuda to fill in. Otherwise, I'll just have bare patches forever. So it's a matter of trying to get to that point. The rest of the yard looks pretty good, considering it is less than 2 months old and was seeded. But man....that half...it's ugly.
Swale, looks pretty good. Brown patch at bottom right is from dog pee. I have some issues around the mailbox and may need to just put a flower bed there, but the common bermuda may just take over there. Honestly, the common bermuda is alway what is filling in the bare spots in some places where the weeds were. I didn't want that, but at this point I'm figuring it is better than weeds! As you can see by my neighbors "lawn" a mixed bermuda lawn would still dominate in comparison.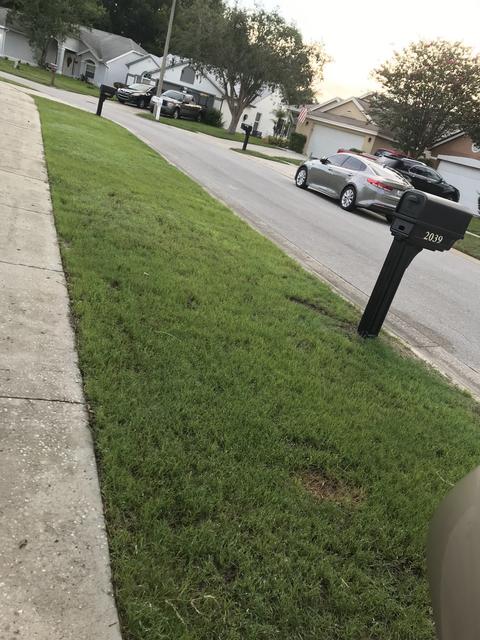 view of whole yard, you can see how the big bare/dead weed patches are covering large area of right half.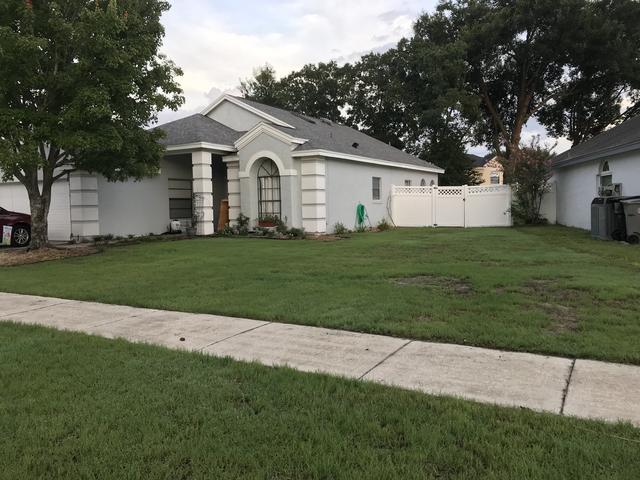 washed out area that is starting to fill in, and more dead weeds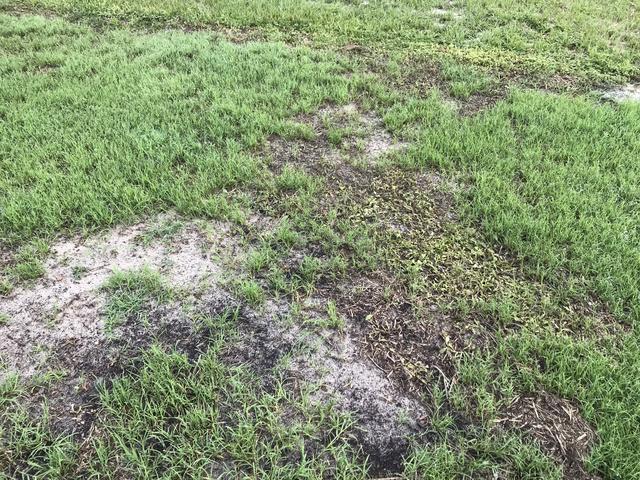 dead weeds, looking toward's neighbor's house. You can kind of see the property line division.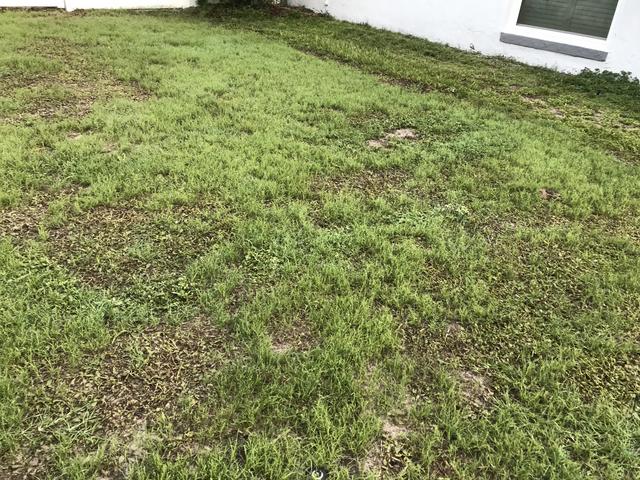 It's really bad in this part of the yard.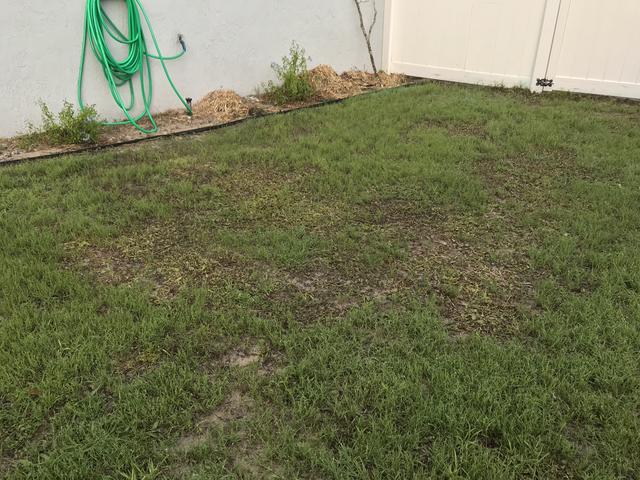 bare patches, and the good grass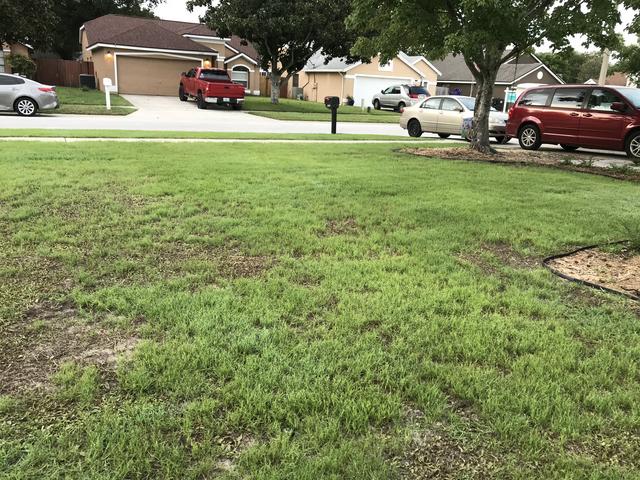 Next three are of the neighbors yard, where it butts against mine. You can see what I'm up against here.