Hi everyone,
Thanks for this site. I moved into my home two years ago and have been struggling with my lawn in Long Island, NY. I just got some troubling results from Logan Labs: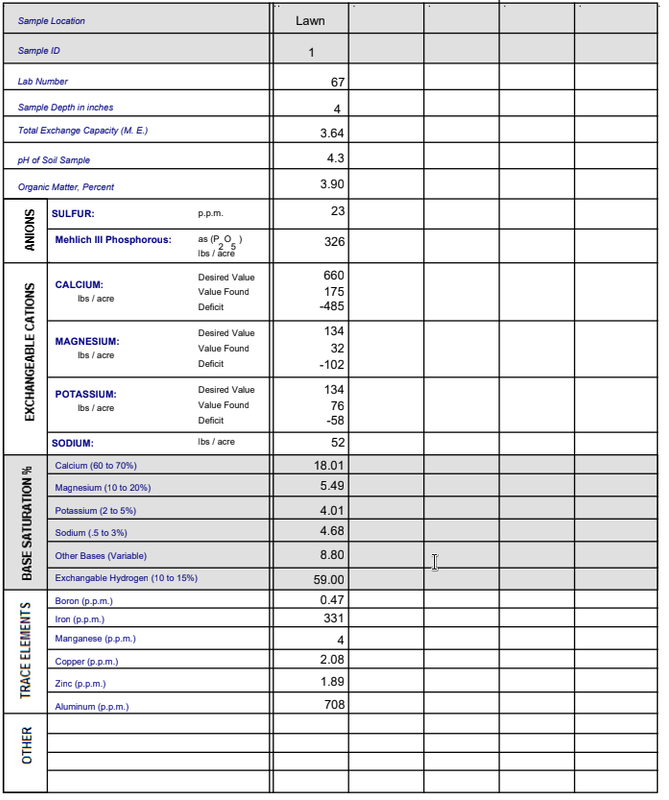 Lots of issues, but I assume the biggest is the pH -- is that right? What would your plan of action be? What kind of lime and when should I drop it?
The soil type is loamy sand, and the lawn is a northern mix. FYI, I fertilized two weeks ago with urea.
Thanks.
Ken