Hello everyone, first time home owner in North Carolina. Never took care of a lawn beforehand as we had lawn service growing up. I closed on 11/2020 but made sure I had the essential equipment beforehand (priorities).
I initially wanted a toro time master but decided financially I should hold off until spring. I found a 3-in-1 21" honda on Facebook marketplace for 150.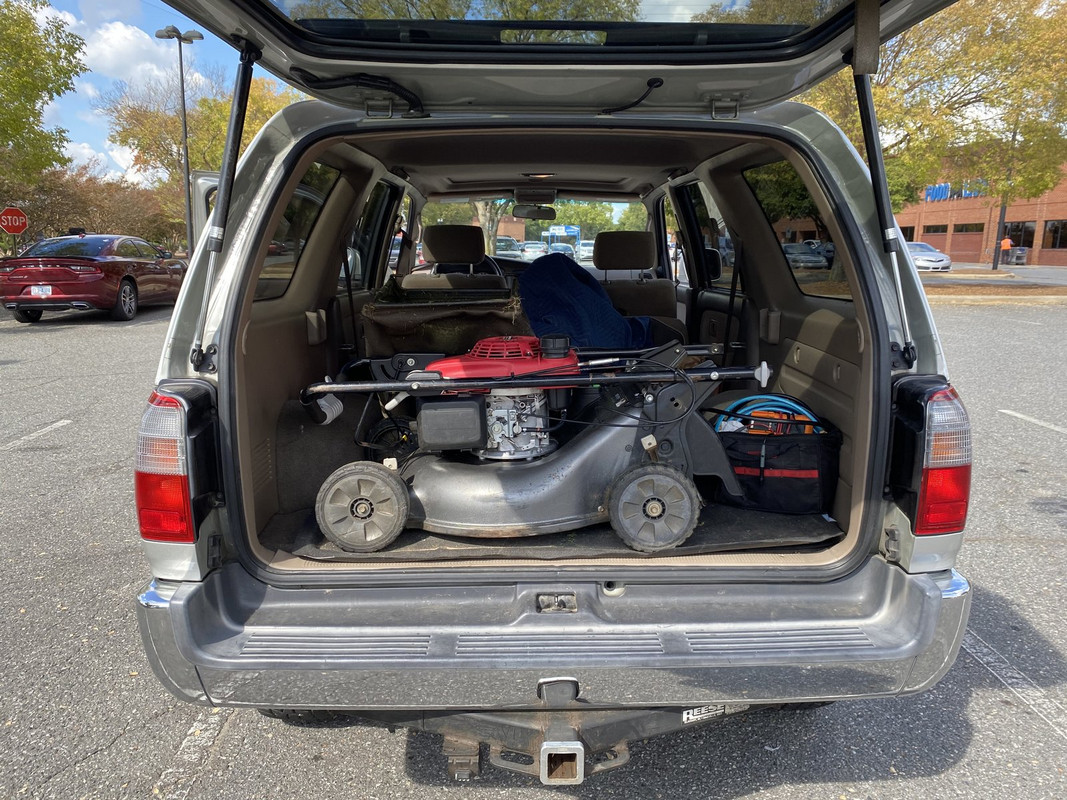 I noticed the right side wheel seemed loose. Took it apart and saw the groove on the shafts for the c-clip was gone so the gear was tossing around inside the wheel cavity. I ended up drilling a hole on the shaft (fun) and used a cotter pin with a different stack of washers.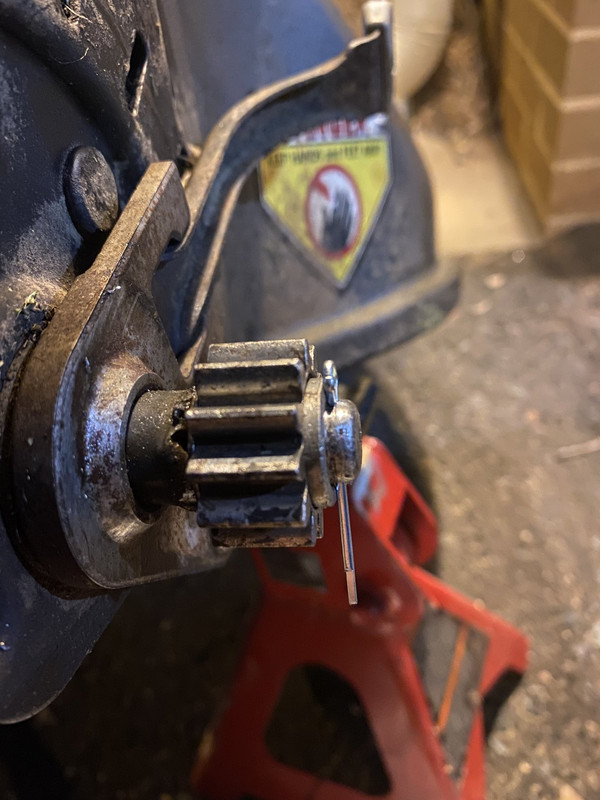 Yard goes as follows:
6k sqft back yard of Bermuda (not sure of cultivar)
5k sqft front yard of Fescue
Lawn is well established through out.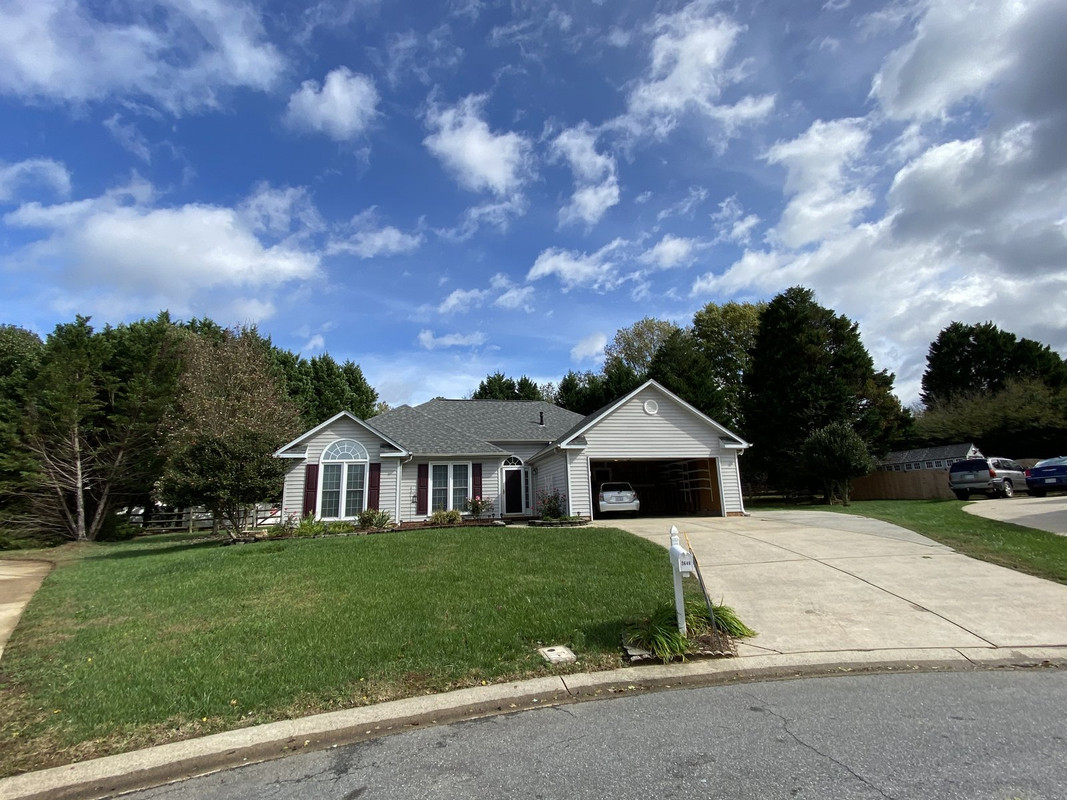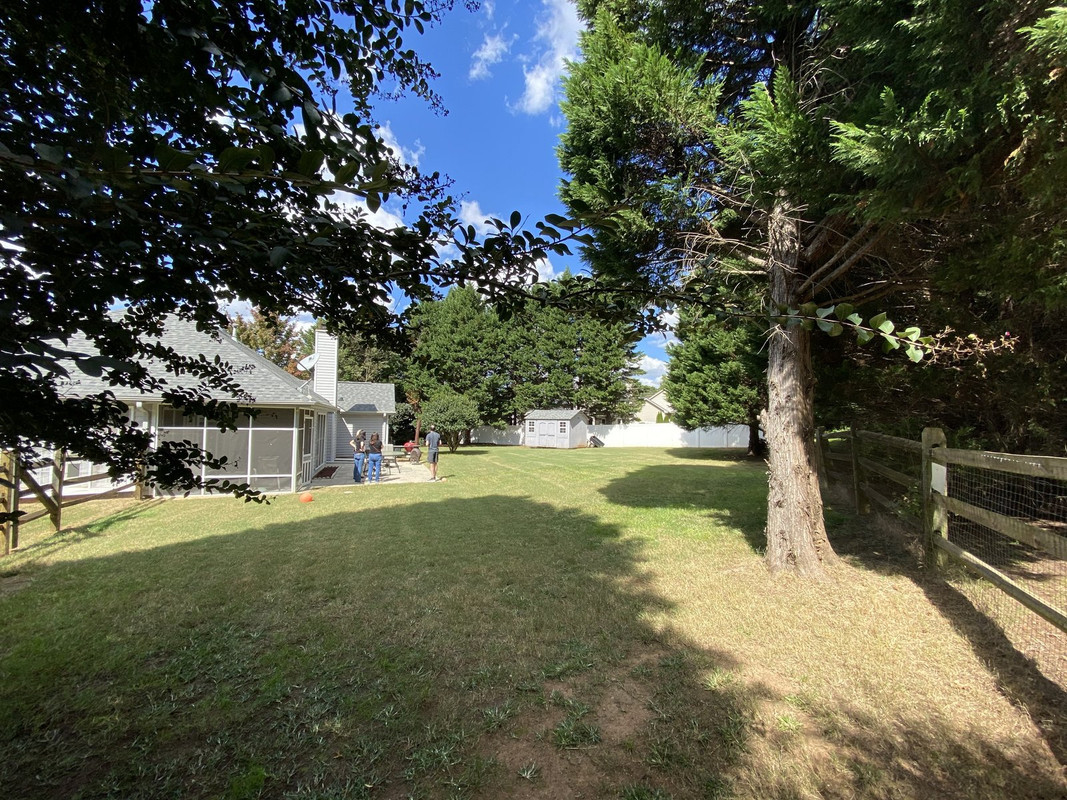 After spending a lot of time on this forum and on YouTube I discovered reel mowing. Given that I grew up golfing and love lawn care I decided that reel mowing would be the ticket. I decided to pick up two mowers from the weeks auction.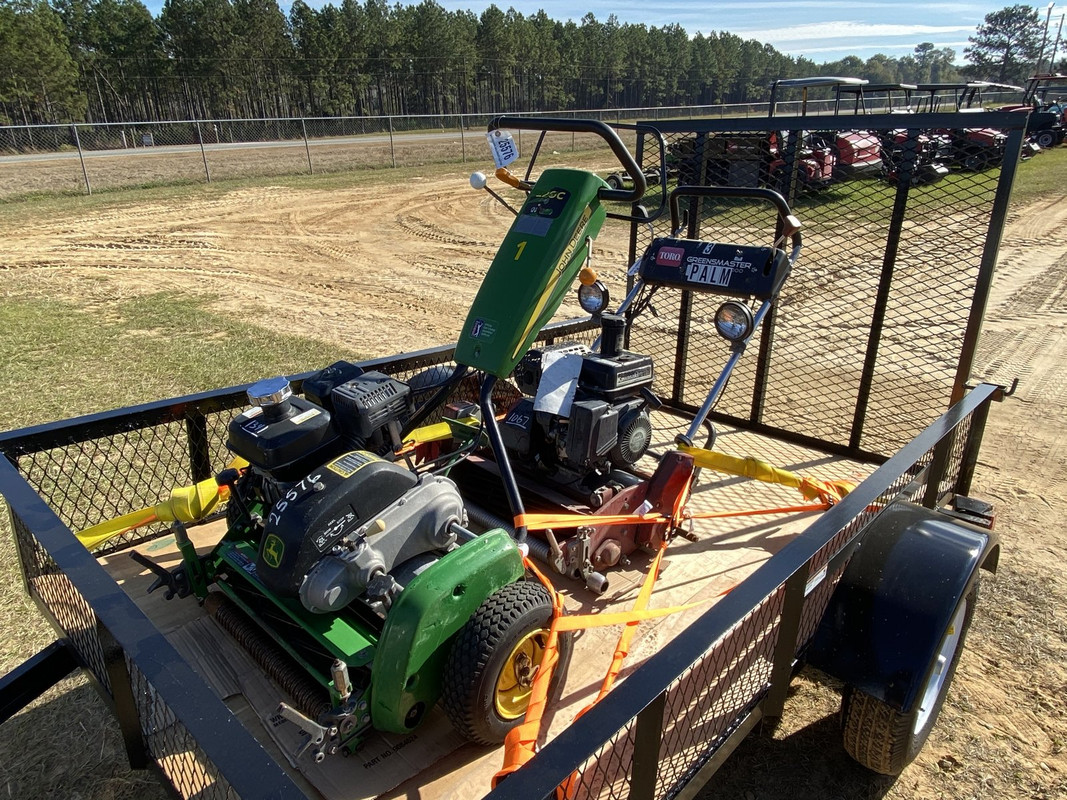 It was an 800 mile roundtrip but worth it. Got a 220c and a gm1000. Not sure which one I want to keep as they are both great units. The gm1000 needed more work to get running as it looks to have sat for a longer period. My logic for now is to keep the gm1000 for scalping as it has a 14 reel blade and the 220c for every day use.
220c fired right up after putting fresh gas and new oil.
GM1000 needed fresh gas, carb cleaning, oil, spark plug, and exhaust valve adjustment.
Pilot jet was vibrating itself away from the proper setting causing the rpm to raise at idle.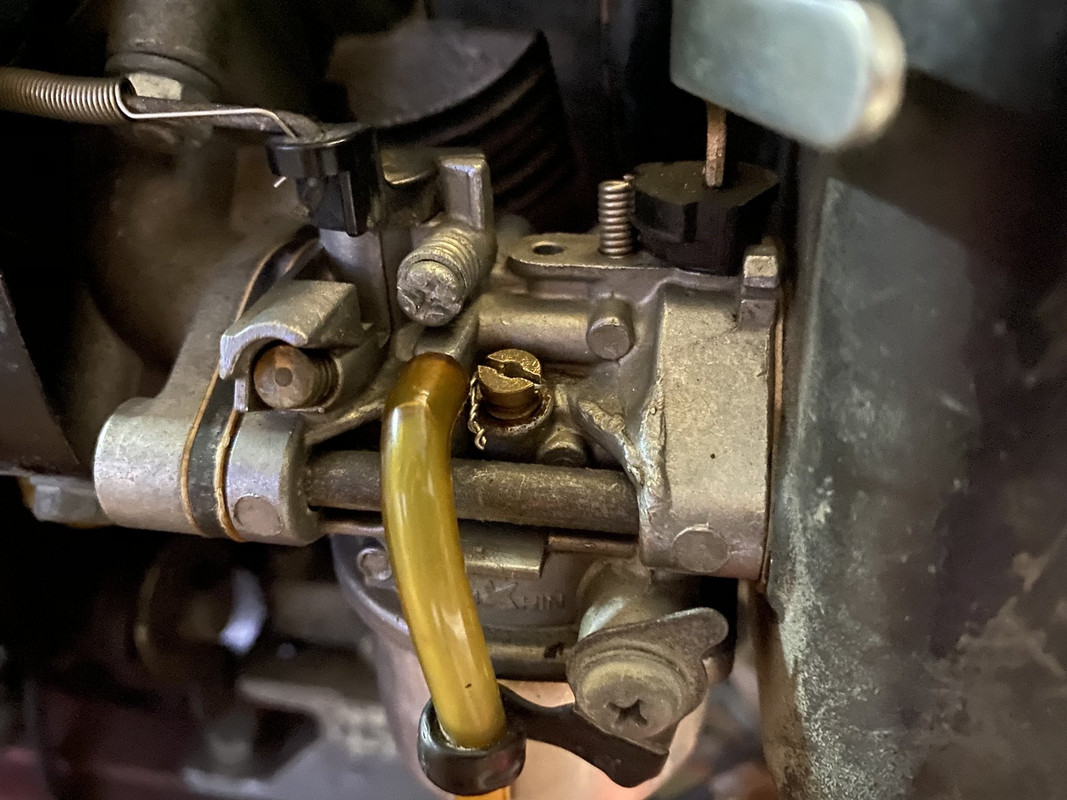 Still need to adjust the cutting units on both mowers. Both have reel diameters within the acceptable operational range. Looking forward to sharing my adventures on here as I learn along the way.
Bonus pic: used the JD with the reel off to lay some stripes on the front yard.