Posts: 172
Joined: Fri May 08, 2020 5:46 pm
Location: Birmingham, AL
Grass Type: Emerald Zoysia
Lawn Size: 7100 sq ft
Mower: Swardman 2.0 w/ 10 blade reel
Likely last entry for 2021. 70 degrees outside so I decided to cut the back. Turned into a mini scalp.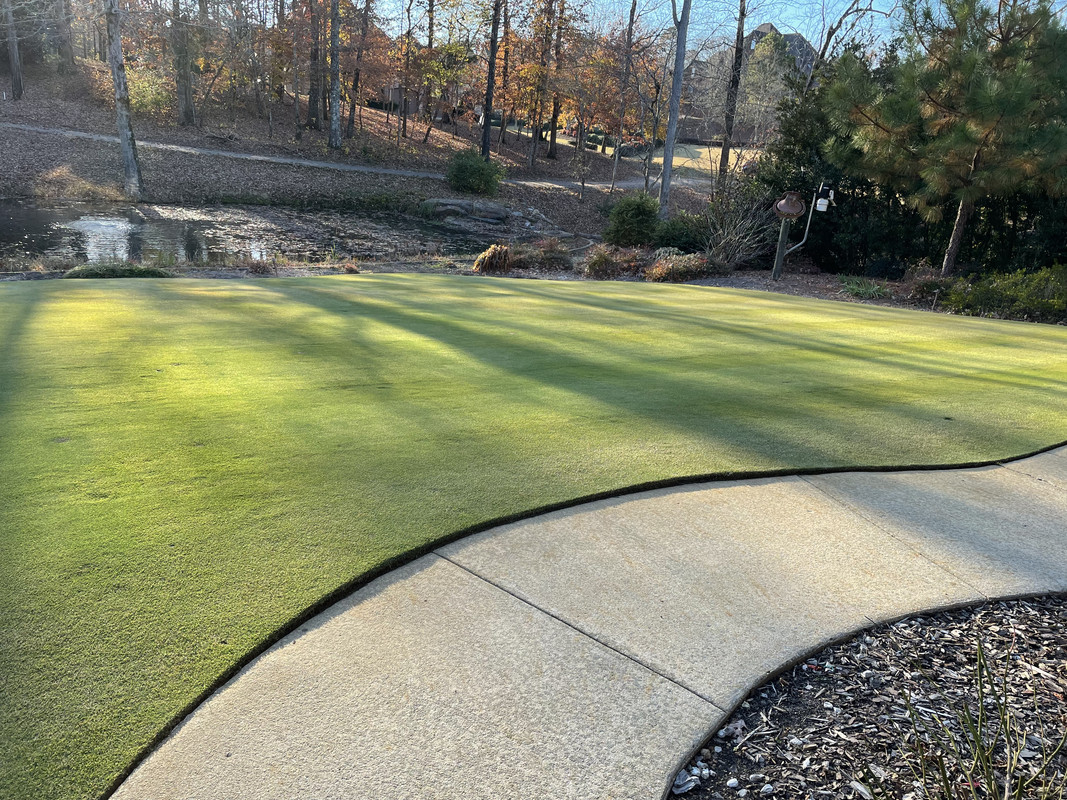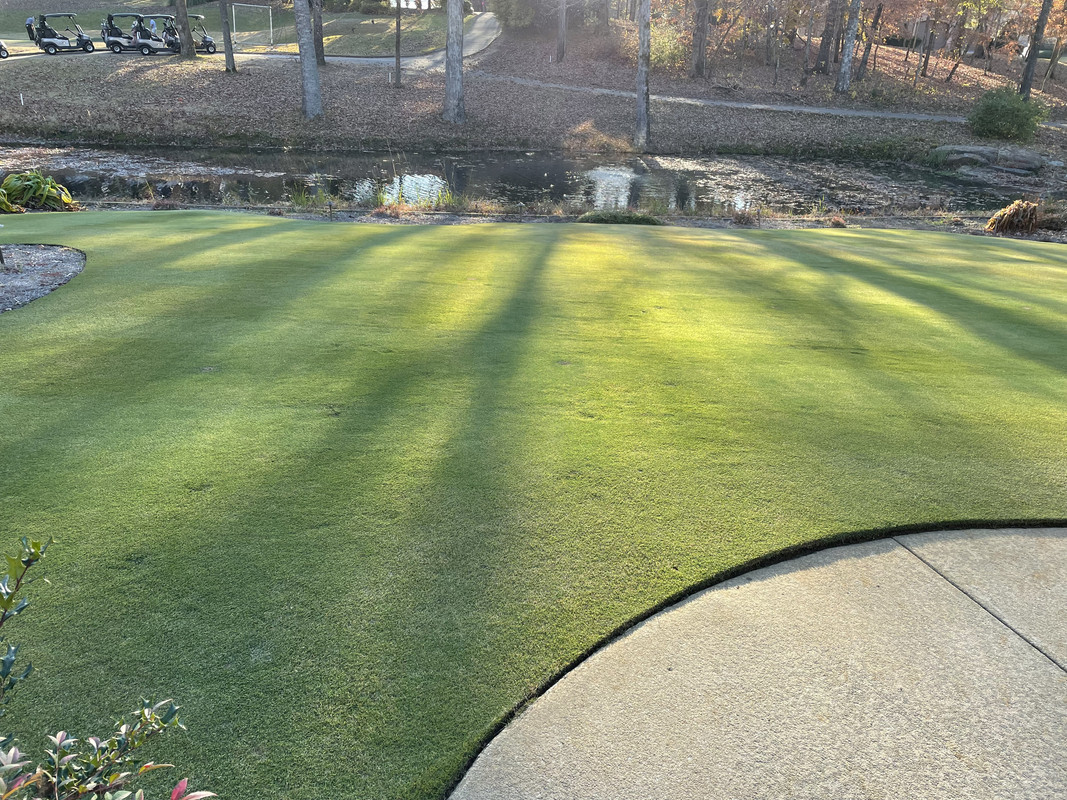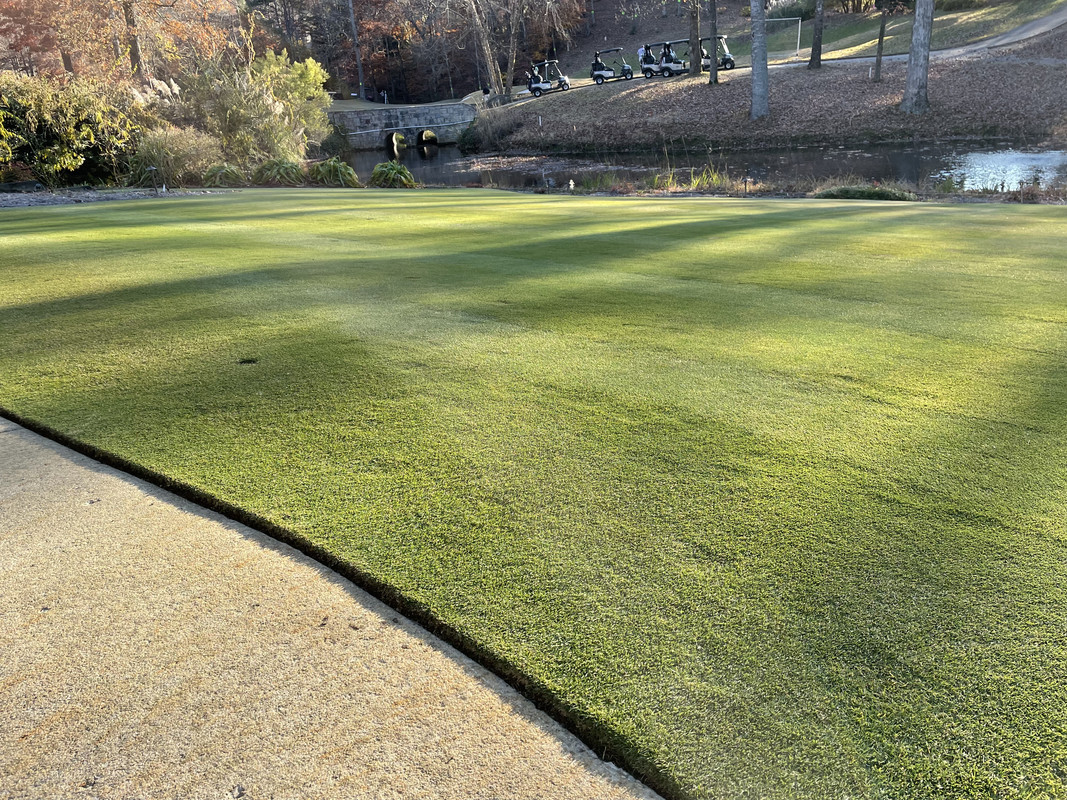 ---
Posts: 144
Joined: Sun May 26, 2019 9:18 am
Location: Atlanta, Georgia
Grass Type: Bermuda and Zorro Zoysia
Lawn Size: 23600
Mower: John Deere x140 / Swardman
Still looking amazing in December. I bet you make the golf course behind you jealous!
---