We just moved in to this house in September 2020. This is the first time owning a home with a yard. I hadn't mowed a lawn since I was doing chores as a kid.
We kept on the weekly landscape crew from the prior owners to keep things trimmed up until I could focus my attention on the yard and collect some tools. That lasted about 2 months until I was ready to take on the yard.
I noticed a couple problems from day one. The yard was always wet and soft and boggy in the shady patches.. We have 8 sprinkler zones serving the property from both front and rear yards and planters. Within the first week I noticed the all 8 zones were running for 10 minutes each every day. The whole property was being overwatered. The house had been vacant for months, so I have no idea how long this had been happening. I turned off the automatic timer and ran them manually as needed until I could get the sprinklers sorted. This revealed that almost every zone either had a at least one broken pipe or busted head and was flooding different areas of the yard. This explained the over saturation of the yard.
So here we are three months in, and I think I have all the sprinklers repaired. Spent a bunch of time clearing out other yard debris and overgrowth and I am started to focus my attention on the rear lawn as my new project.
I am fairly confident the grass is common bermuda, but it had been neglected, overwatered, and full of weeds. If I am wrong, please someone tell me.
So this is what I have done so far.
Dethatched
Plug aerated
Mowed down to 2"
Spread sand in the boggy areas to help with drainage
Sprayed Weed b Gone to attack the weeds
Spread an organic lawn fertilizer to give the bermuda a boost
The pictures look better than in person, and I am only like 80% sure its bermuda. Still trying to learn...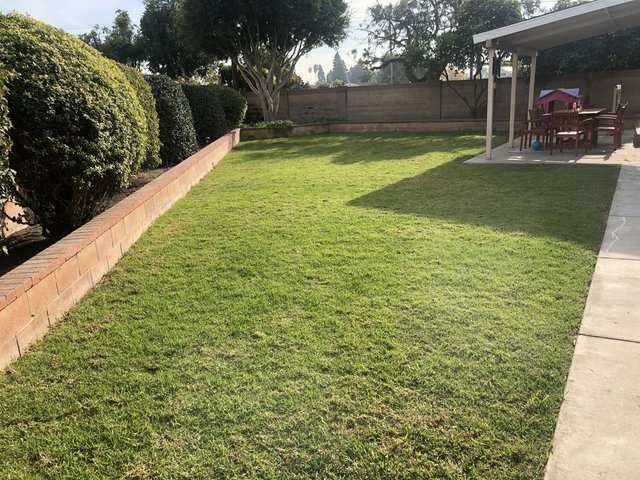 This is the north side of the property and gets much more shade.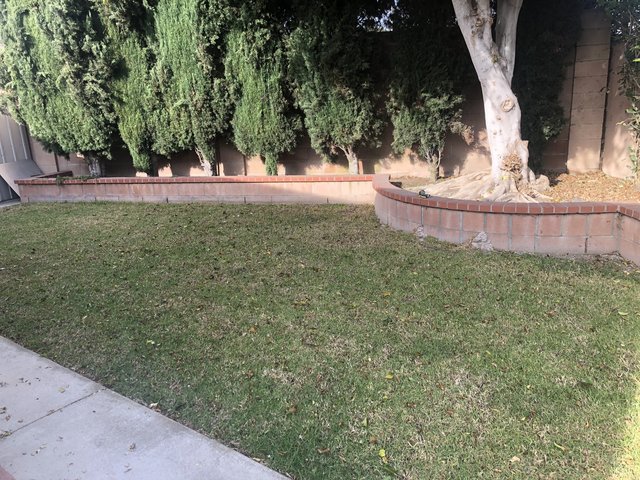 This one area I call the mud pit. It is still recovering from the overwatering and I got to find a way to improve drainage here. I can't figure out if it is just poor drainage, or if I have another broken sprinkler pipe. Its a 16sqft area that remains shaded almost all day.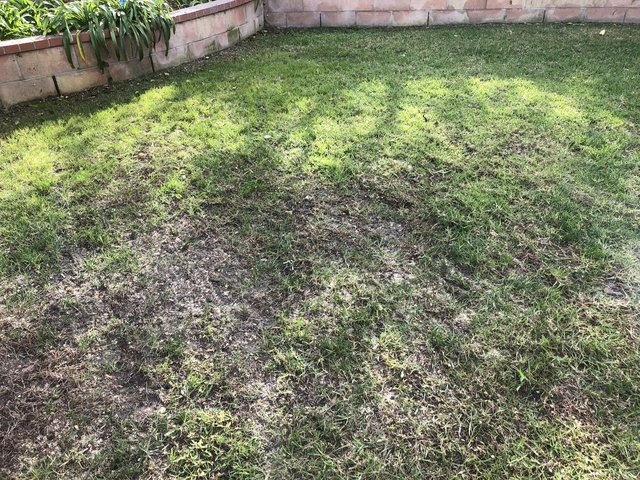 I have couple trouble spots. After the recent work I did, it is starting to fill back in. It was muddy and bare along the wall, shaded by the fruit trees.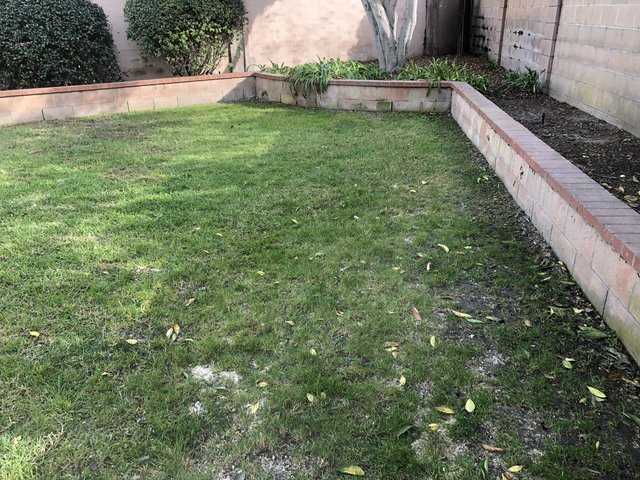 So what do you think? Any advice?