RobbyBobby Lawn Journal
Posted: Wed Jan 09, 2019 5:17 am
Hey TLF!
Been a member since May '17. I remember the night because my girlfriend (now fiancé) walked out on me at 2 in the morning looking at my laptop in pure bliss. She asked me what I was looking at with one thought in mind...and was taken aback when showed her that I was watching someone cut their grass with a Tru Cut C-25.
Well fast forward to 2018. We bought our first house in August and I finally have a yard to call my own. Living in Dallas, TX.
Inheirited Specs:
Front Yard - 1.5K sqft - St. Aug
Back Yard - 5.5K sqft - Weeds and Trees.
Aug -
Dropped an application of Celcius and was able to knock the majority of what was in the yard out over the next few weeks. Thought not able to put down some Pre-M before the winter (late acquiring supplies). I was going to overseed to keep the green.. timing just didnt work out.
Fastforward to today -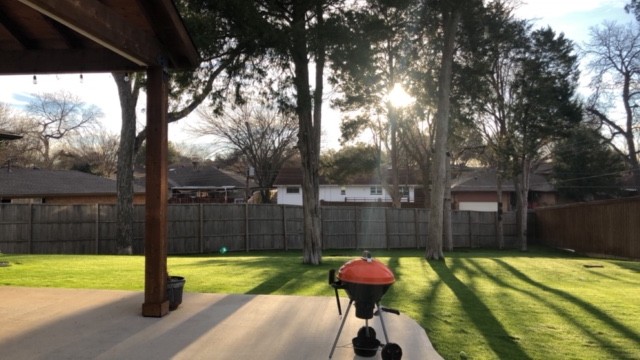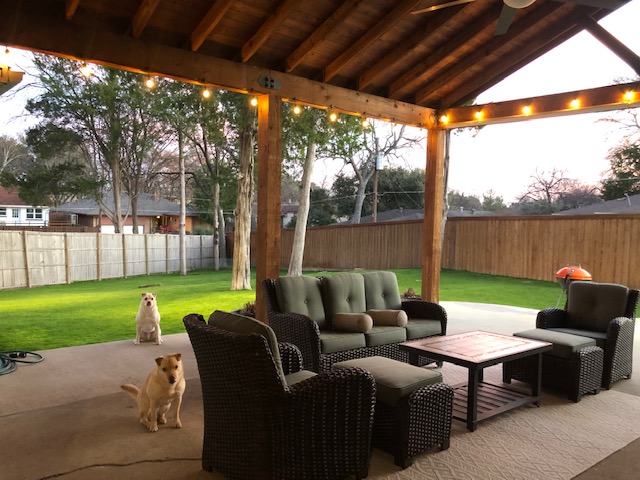 Overseed with PRG in mid October and it has yielded some great results! I am having some sedge activity, though not a ton. Any recommendations for cool weather to set this back?
Spring Plans:
Front yard (St. Aug)
- Pre M / Celcius App
- Dethatch? How?
The grass is roughly 2 inches taller than the sideway. The lowest HOC I was able to achieve towards the end of the year was 3 inches. My TruCut just bounces like no other. So much squish when I walk.
Back Yard -
- Kill off all grass.
- Pre M (Prodiamine)
- Removed 14 tree stumps that are scattered around the yard.
- Level the yard. Retain the gradual slope away from the house.
- Insall an irrigation system
- Sod.
I have a TruCut H-20 that I need to learn more about. Toro Rotary that does the dirty work for me.
Looking forward to posting more along the journey!
-Rob