Hi all,
Thanks for stopping by to follow as I start my journey into Reel mowing. Last September I moved into a new house on 1/3 acre right on the outskirts of the Twin Cities in Minnesota. The actual sod was not laid down until late October of 2019. It was pretty cold out when they put it down and I had no clue what was in store for spring 2020. Flash forward to Spring 2020, my yard started out Rough! Much of the front yard was destroyed by my dog over the winter months (need to move bathroom spot to back).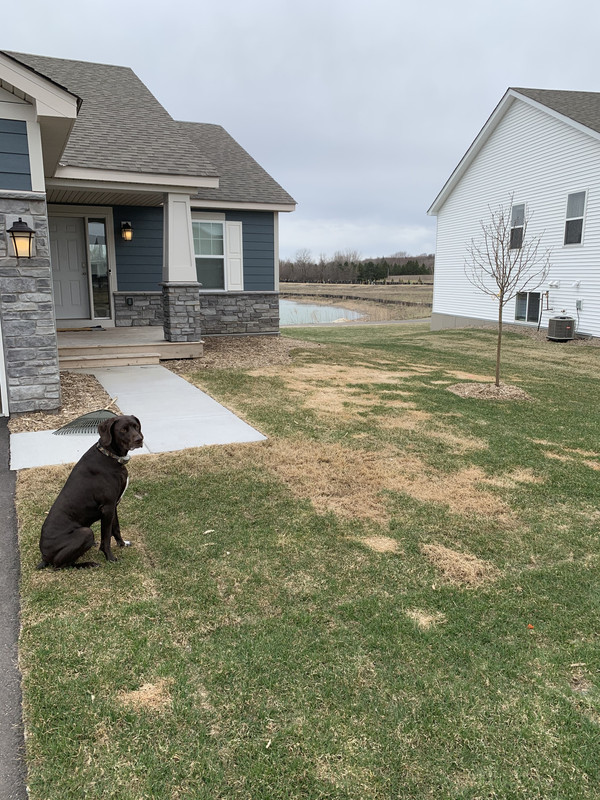 This picture above was take on 4/20/20. (Pretty rough)
I was frustrated with how bad my yard was looking after a couple days so I went and bought some Perennial Rye seed and some type of Scotts triple feed fertilizer. I proceeded to place the seed and fertilizer in rough spots while also giving the yard a light toss of both over the whole yard. I do want you to know I've never done much lawn maintenance and not sure if I should have done this. I then took pictures a week later with not much going on. I got more yard pics though and you can really see the bad spots up front still. WTF!! 4/26/20 below...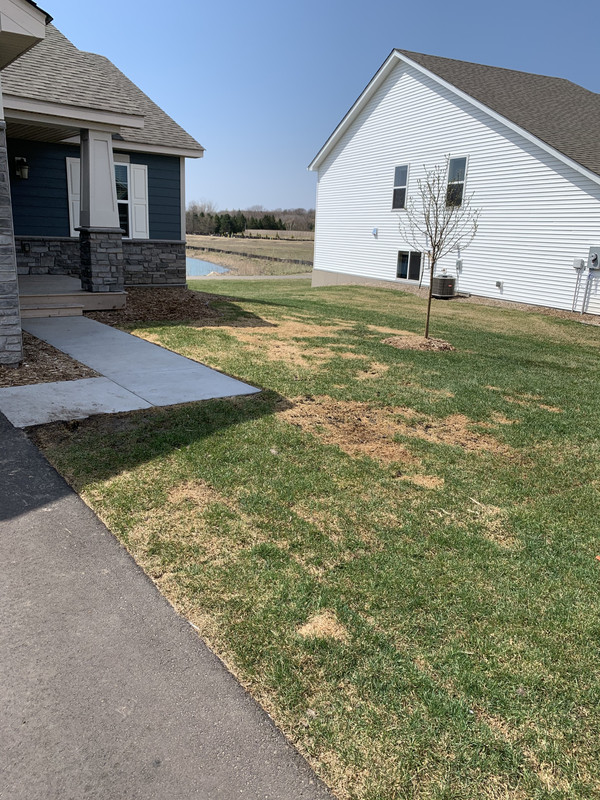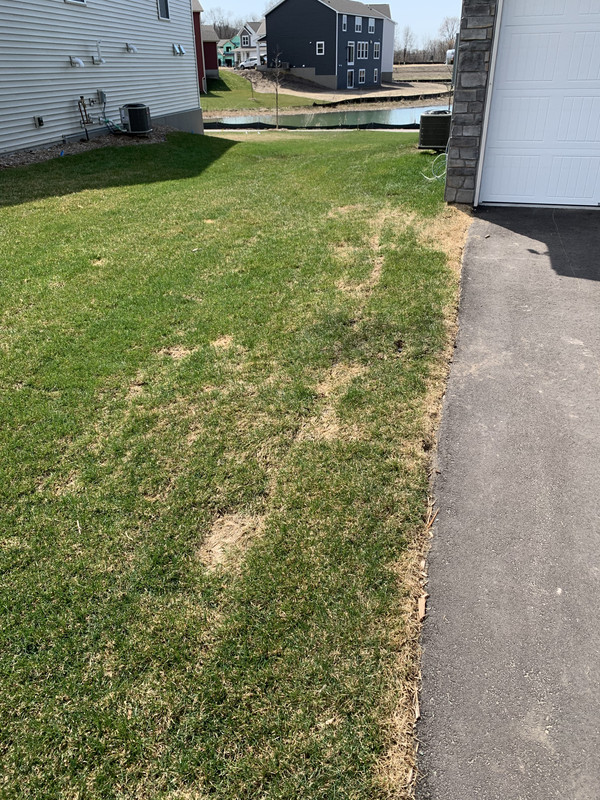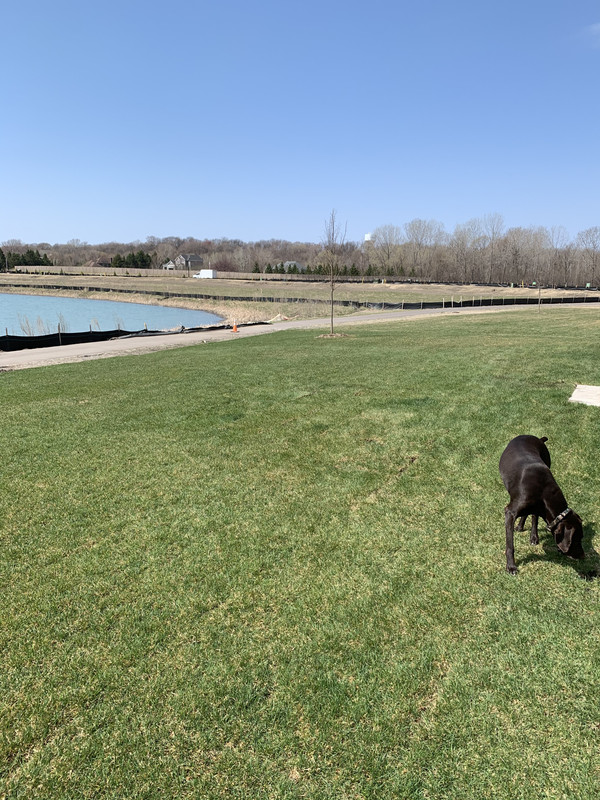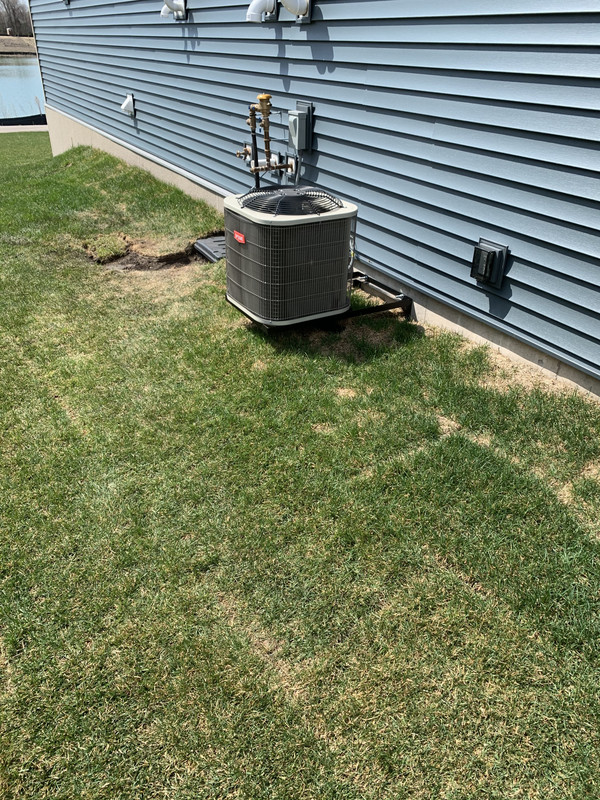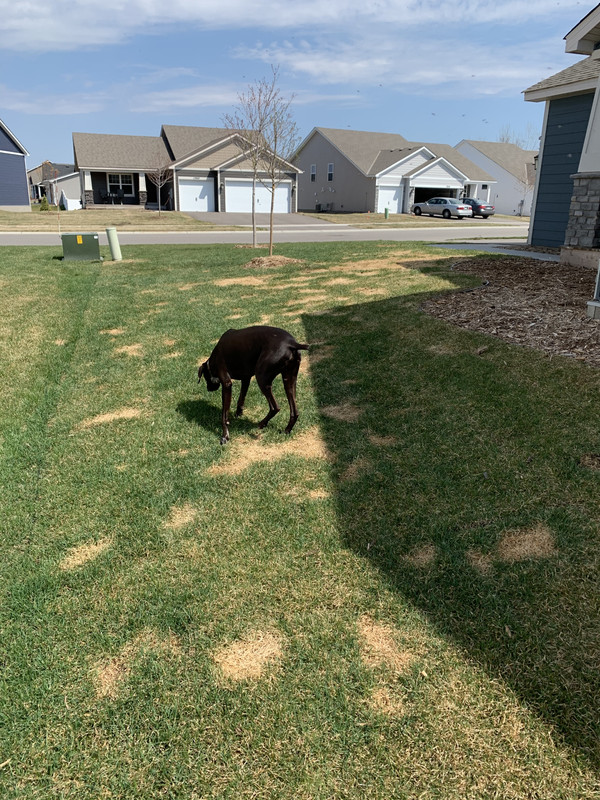 Fast forward to May 12th and the yard is sitting at about 3.5 inches. I ripped out some of the dead grass in the front and replaced it with sod just so I didn't have to look at my dog spots. The yard is Green! Took about 2-3 weeks from the last photos but PRG seed is coming in! I can tell I have PRG in the front heavy because it's different colors now.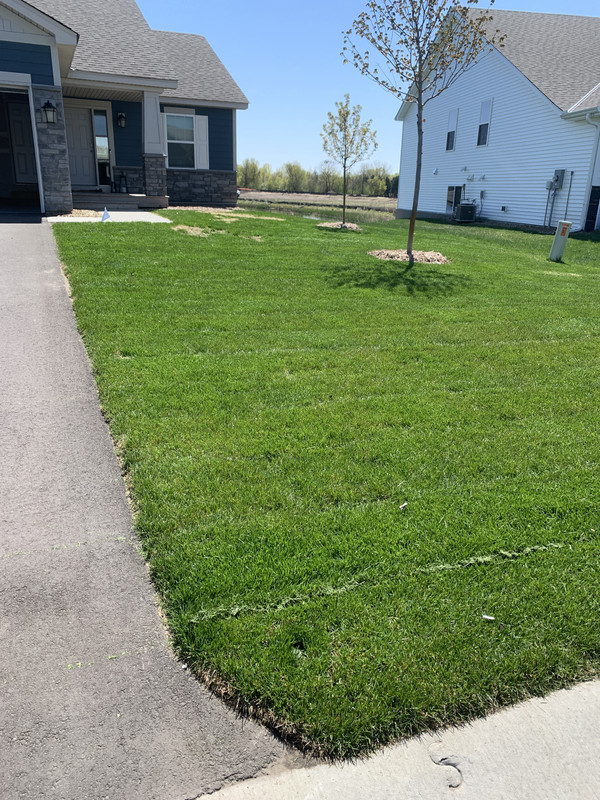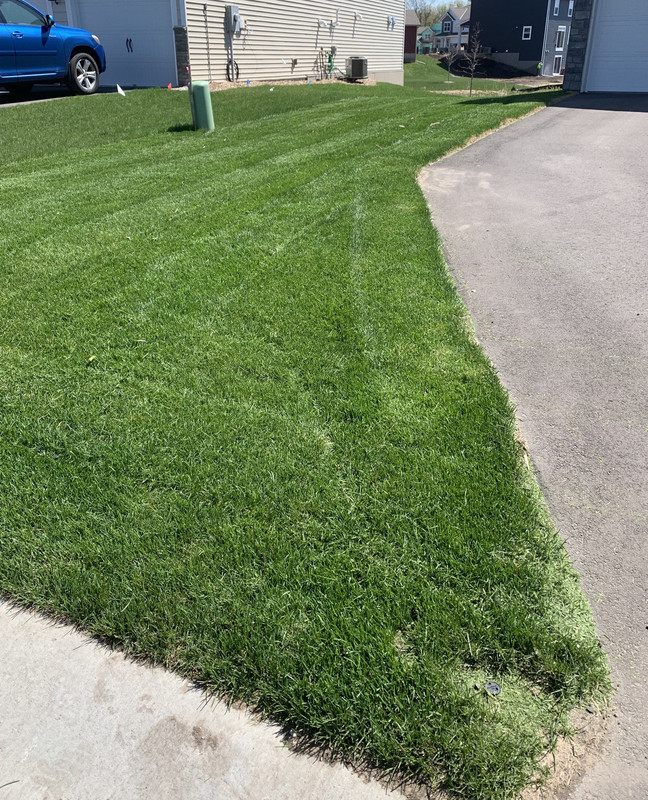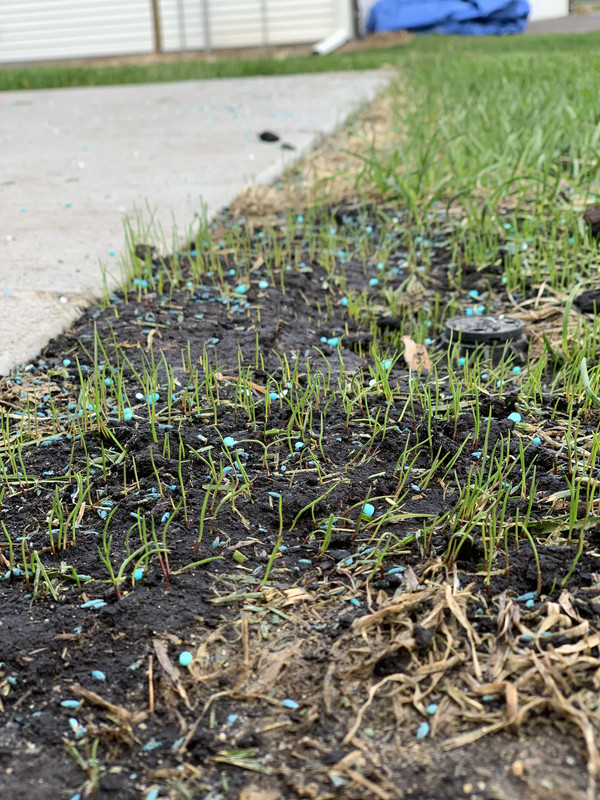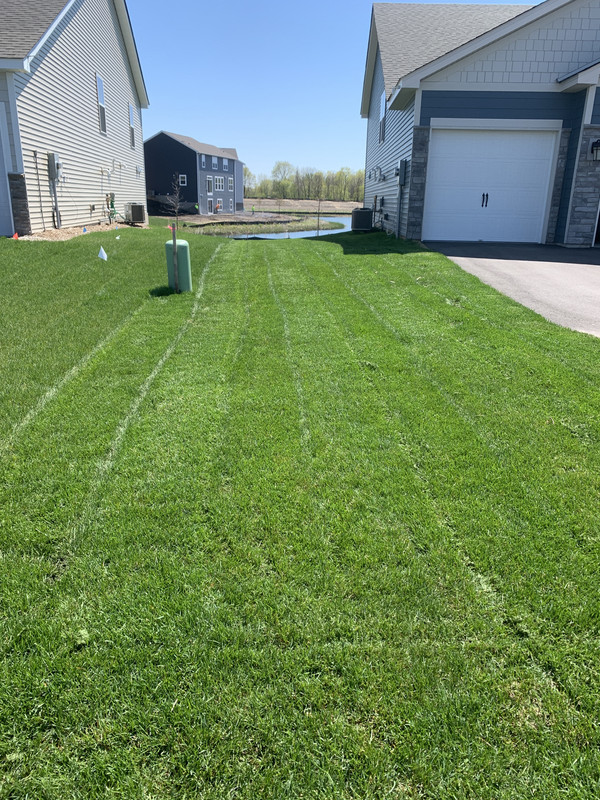 Above photos 5/12/20
Today is 5/22/20 and I got some surprises!!
My yard is looking pretty dang good. I think I'm ready to start going low gradually from the 3" that I sit at right now. I took some photos that gradually go up my drive way so you can see my front yard spots are still very visible but I'm letting it go for now unless someone has advice. I also purchased a Toro GM1000 yesterday from another member in here who I will not mention for privacy reasons. I have attached some before and after photos of her cleaned up. Currently sitting at 313 hard earned hours but looks to be a great mower for the money. Please check out the photos of my lawn down below and feel free to give me advice on how I should proceed. If no advice comes in I'm going to go down a .25 every 3 days until I get to 1.5" and sit there for a bit. Please enjoy my most recent photos from today's lawn and yesterday purchase!!!]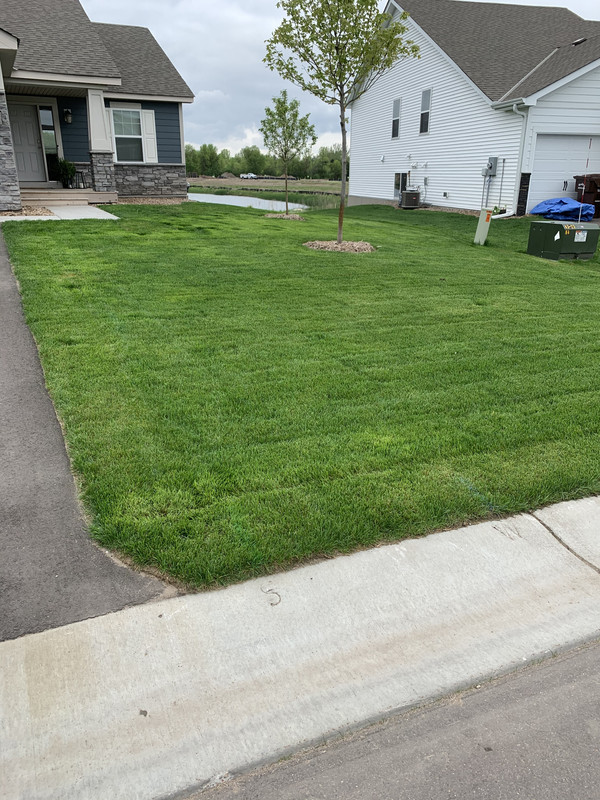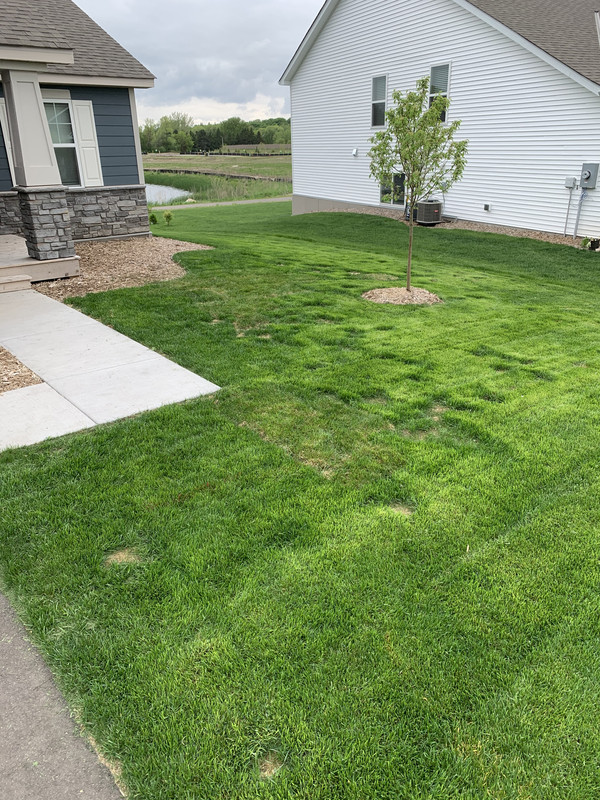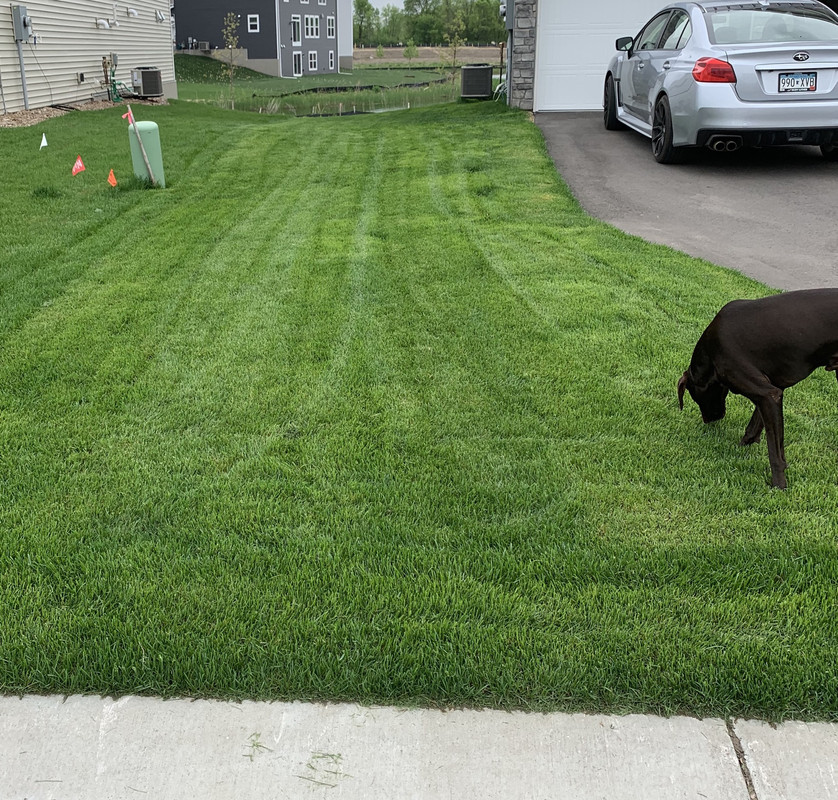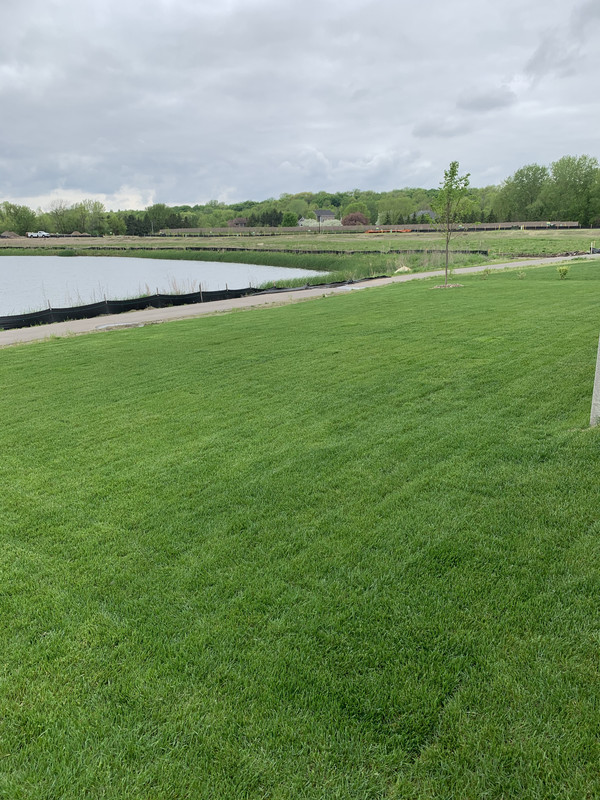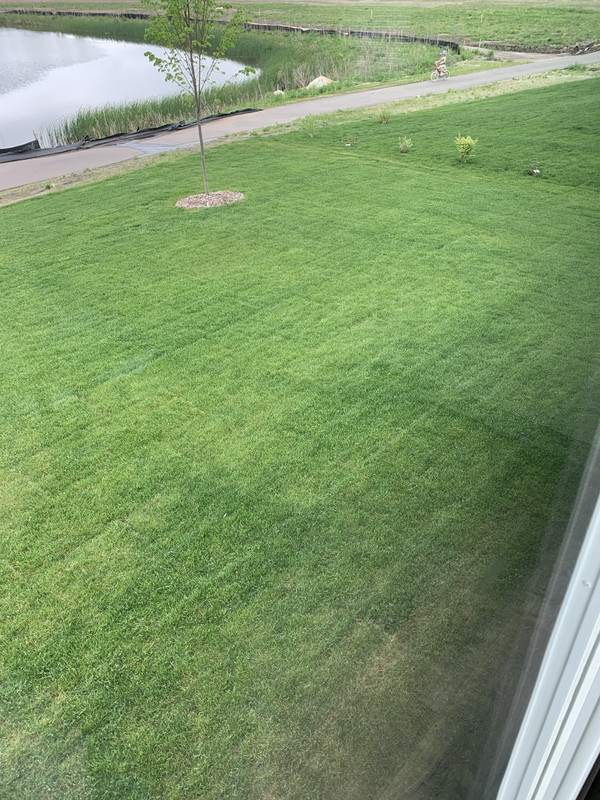 Rough spots from my dog right out front door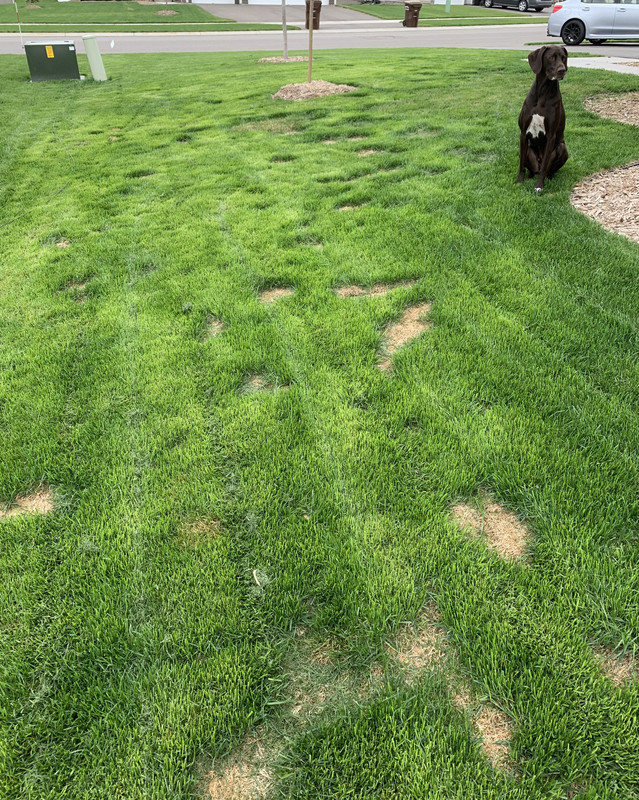 Mower before and after pictures after deep clean