Decision is made. I will wait for tomorrow thunderstorms and rain till Wednesday.
Thanks
@g-man
for your advice. I will probably seed on Friday.
Plan is, to screen soil for top layer. I will also mix some sand in it, not too much. Than level again, seed, roll, cover seeds with peat moss, 23-23-5, spray with mesotrione, humic, sea kelp.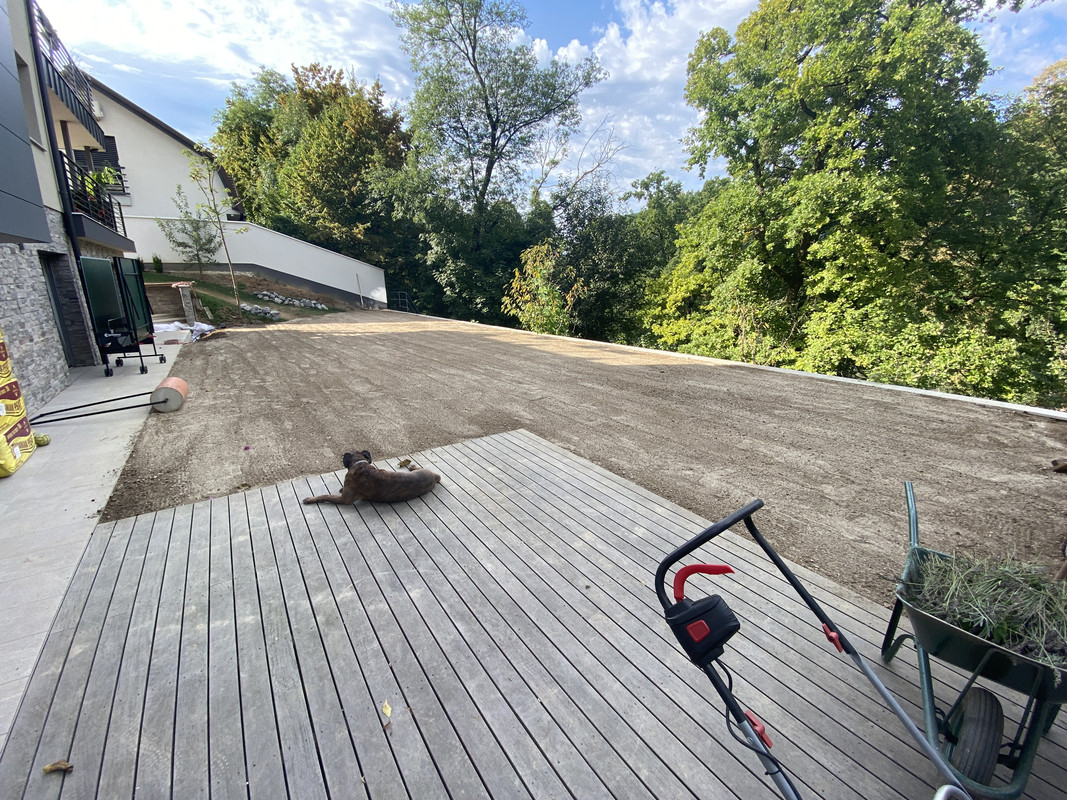 Now I will also have time to instal canal for rain water which is running down from left stairs.