Previous journal:
viewtopic.php?t=16804
The season is pretty much open in St. Louis. This weekend was winter cleanup. Leaves blown out of the gardens, roses pruned back and winterizer removed, lawn mowed with the Honda and garden debris mulched into the turf, and gardens mulched. It is starting to look like a lawn again.
I'll keep the low cut going as long as possible, though I haven't broken out the Swardman yet. The real question is whether to renovate the front to a monostand of After Midnight. NTEP umbers look very good in the transition zone and I have a source for seed. Other than that the recurrent Summer Patch will likely be the biggest challenge. I'm interested to see how keeping it cut low impact disease.
Front: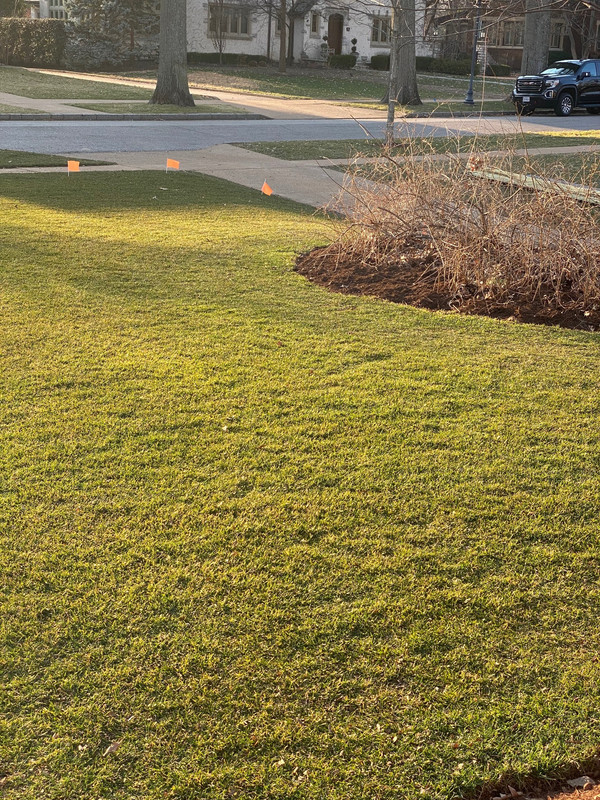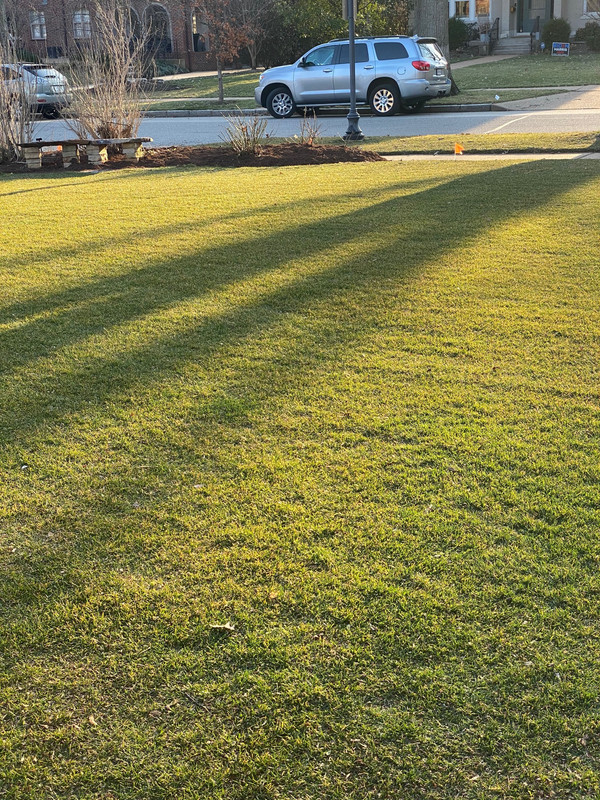 Back with lots of garden debris waiting to break down: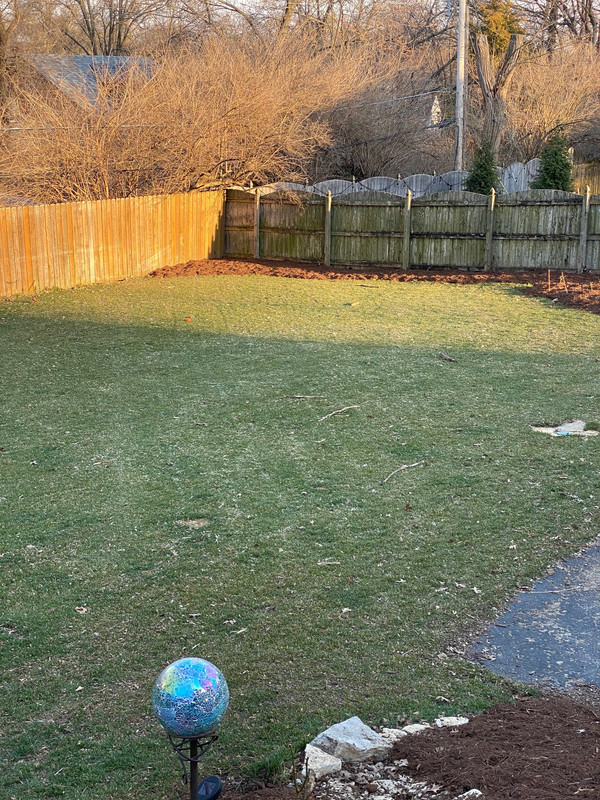 No garden photos yet, but most of the roses seem to have wintered well. I lost two that I know of, and have two that are unhappy but should pull through. The biggest issue this spring will be protecting them from pesky wabbits.