I'm on 1/3 acre in the DC 'burbs. My lawn is mostly TTTF with some low % of KBG from various seed mixes over the years. Cultivars are all highly rated in the NTEP but it's still a mutt. Lawn has never been completely killed & reno'ed, but large areas have, particularly in the back where it gets a lot of shade and triv can be problematic. Front yard is full sun.
No shame in starting with some pics in all of its pre-spring glory before it properly wakes up.
Front main: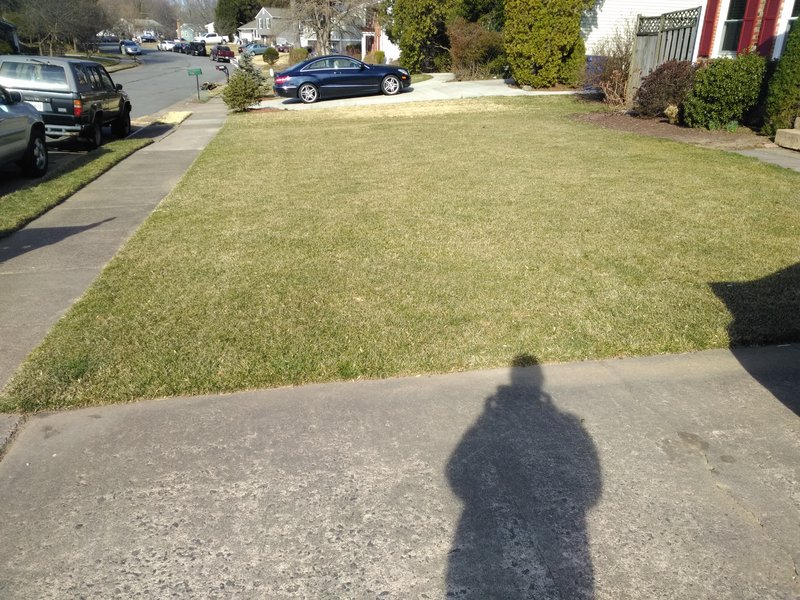 another angle of same area: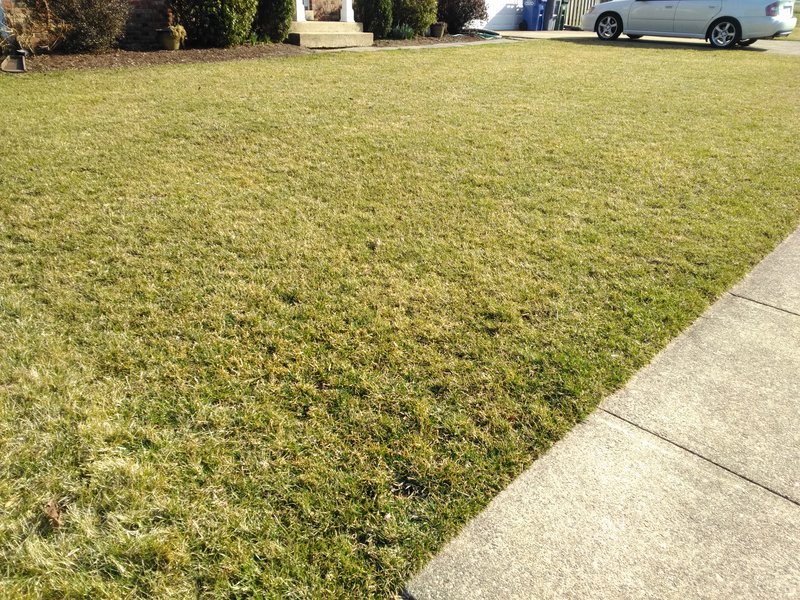 Front side: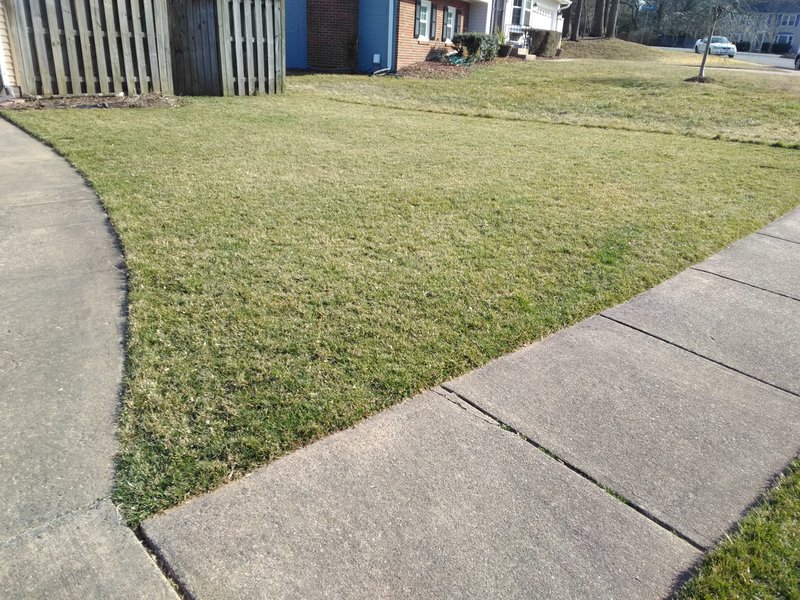 Back yard (most of it):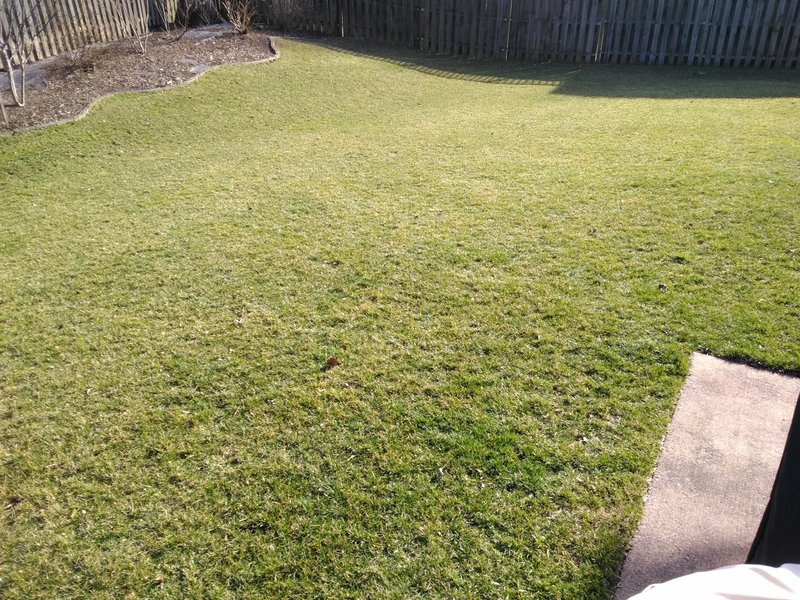 Parts of the back yard that get the most sun (just outside the right edge of the pic) are greening up nicely.
Those are also the same areas that have had a serious Poa annua problem the past couple of years. I hit it with apps of Tenacity + ethofumesate last fall and will do another app of etho sometime this spring. Excited/anxious to see how well it did/didn't work.
Sunday I pulled cores for a soil analysis. When I get that back, I'll post last year's analysis, and what I did last year to correct deficiencies (primarily, low K), and then this year's results to chronicle the progress.
Also hand pulled a few winter weeds, mostly the odd hairy bittercress or three in the landscape beds. Not many weeds showing themselves yet.
With several consecutive days in the 70s last week I've been wanting to get the prodiamine down. Got that done today after work. For various reasons I decided to do split apps this year instead of doing the full monty in one shot, so I'll make another app later.