Happy new year TLF!
Renovated to 100% KBG in fall 2020. It was my first reno and quite a turbulent ride, but very much worth it.
Bf7 2020 Reno - Prosperity / Moonlight SLT / Blue Velvet KBG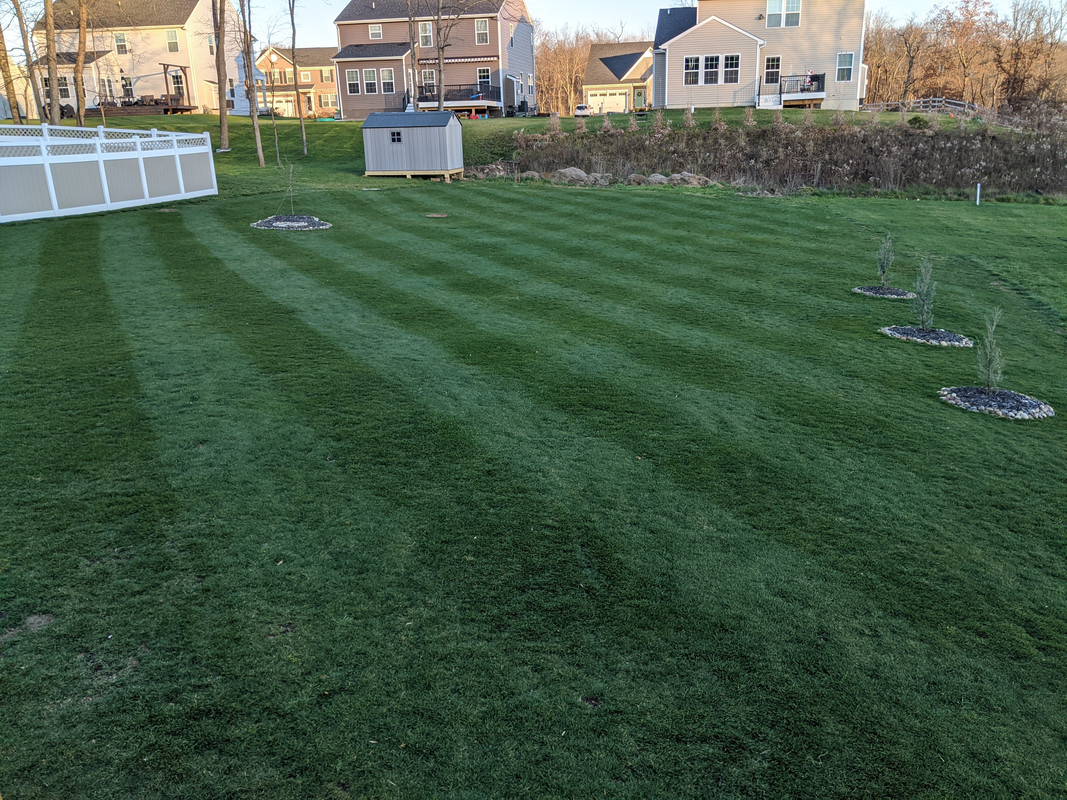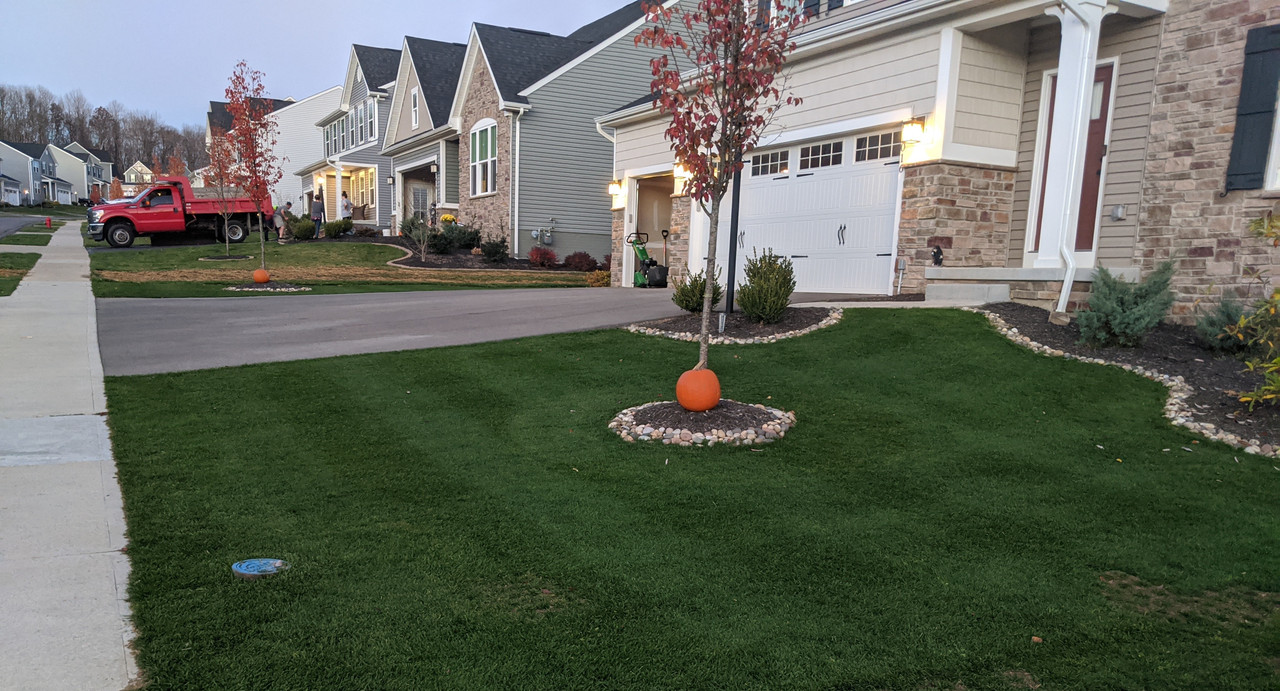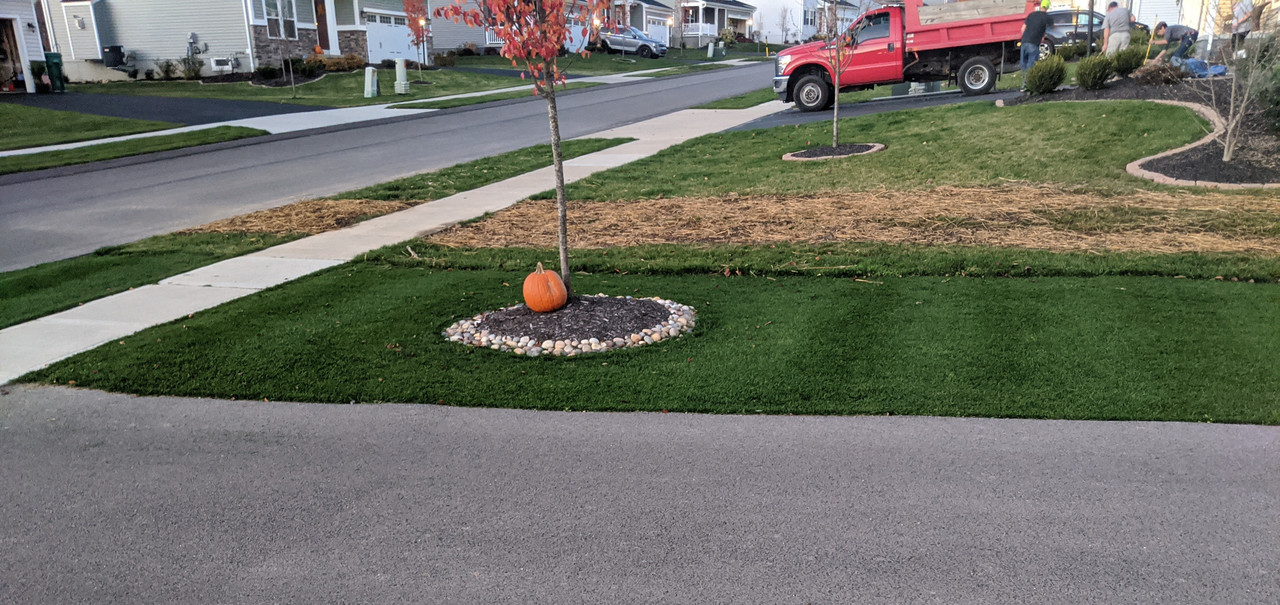 I am currently cutting with a JD greens mower at ~13/16". The yard (front and back) is roughly 10k sq ft.
Seed blend is 33% Prosperity, 33% Moonlight SLT, and 33% Blue Velvet. According to my research, these were the KBG types most likely to produce bluish tones. My main goal for the lawn color wise is to have a blue hue.
Winter was more harsh that usual this year. Snow was on the ground for most of February. Overall I think the baby grass held up ok - no sign of snow mold. Color loss was significant but expected. I'm in the midst of investigating some spots throughout that are darker and greener than the rest of the yard. I believe it's due to excess nitrogen, either from animal urine or fertilizer burn from last year.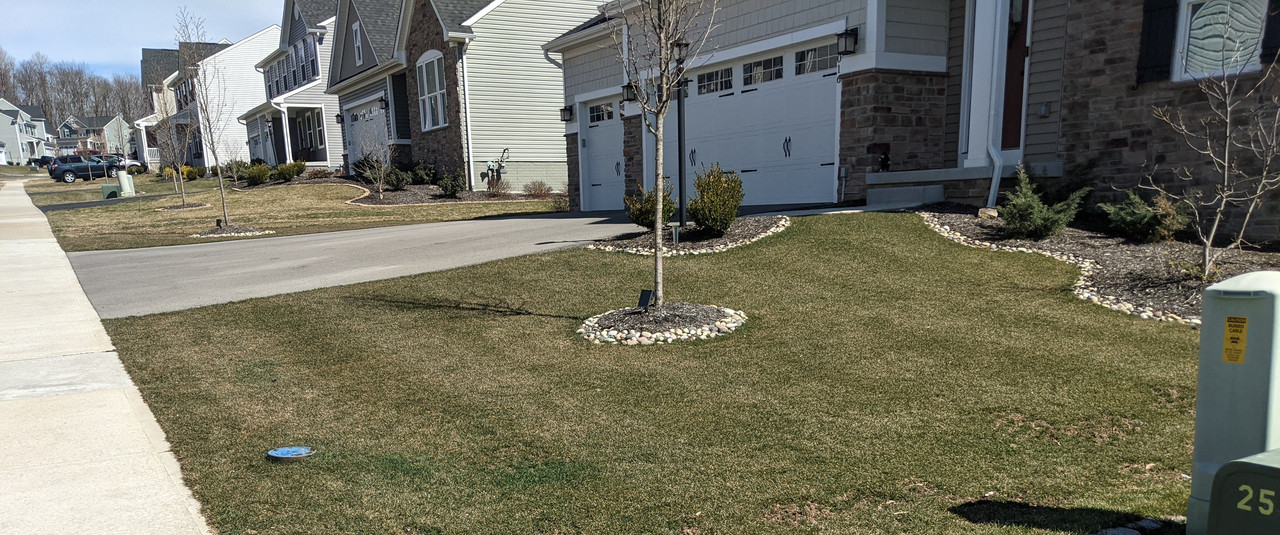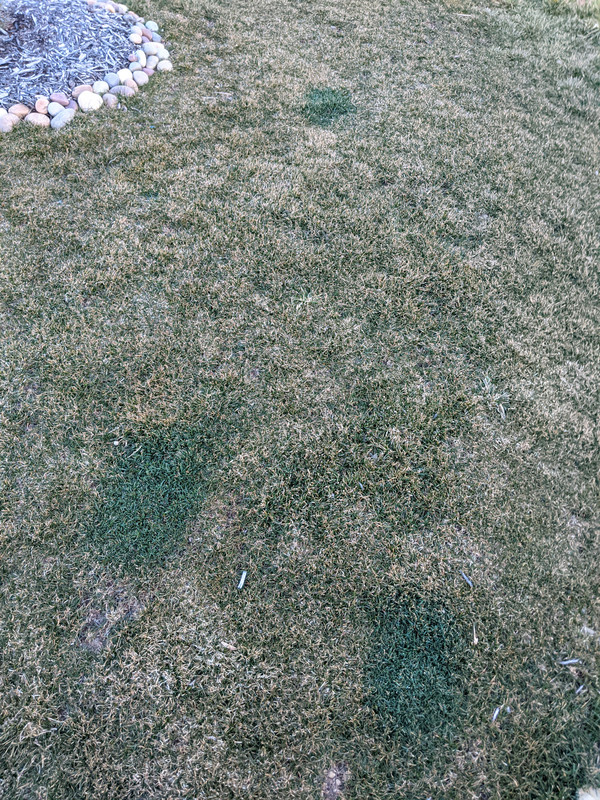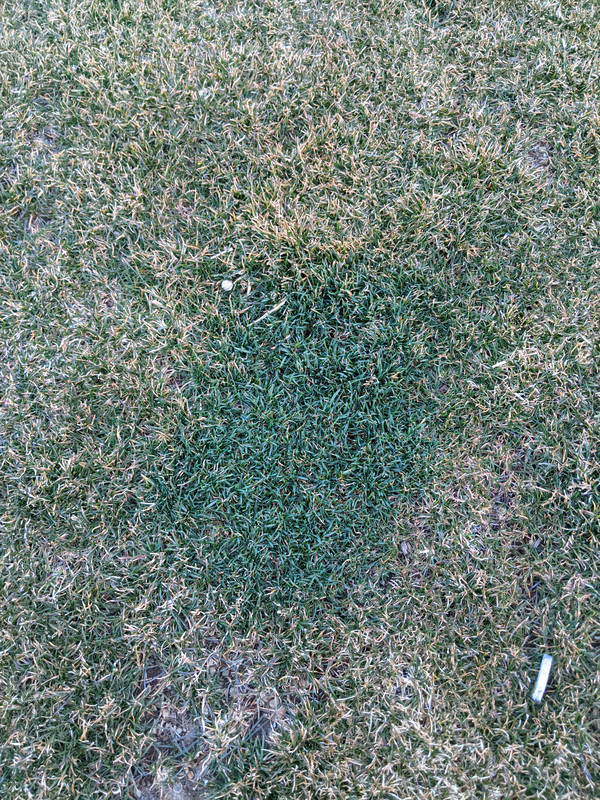 Submitted soil samples for testing this week. Waiting for temps to keep climbing so I can start with pre-em, spoon feeding, mowing, etc. Tentative plan for spring:
-2 applications of prodiamine at 0.5 lbs/acre (3 month) rate
-total of 2.5 lbs N/1k (0.25 lbs/1k weekly over 10 weeks) in the form of dissolved urea
-experiment with PGR for the first time
-humic, fungicides likely monthly
-tenacity, depending on extent of poa annua
-other amendments as needed per soil test
-tear out most of existing plants in front yard landscaping. Replace with rose trees, hydrangea shrubs, and juniper bushes
-paint back deck railings