Here's what I had last fall..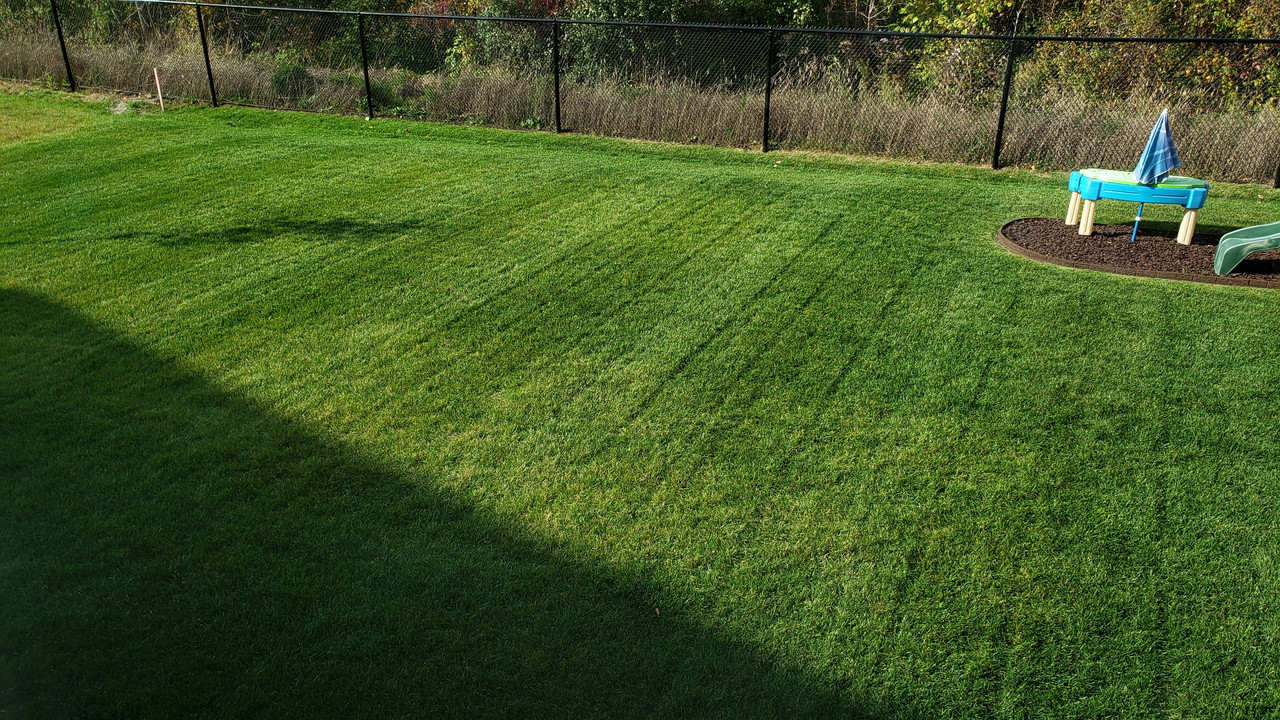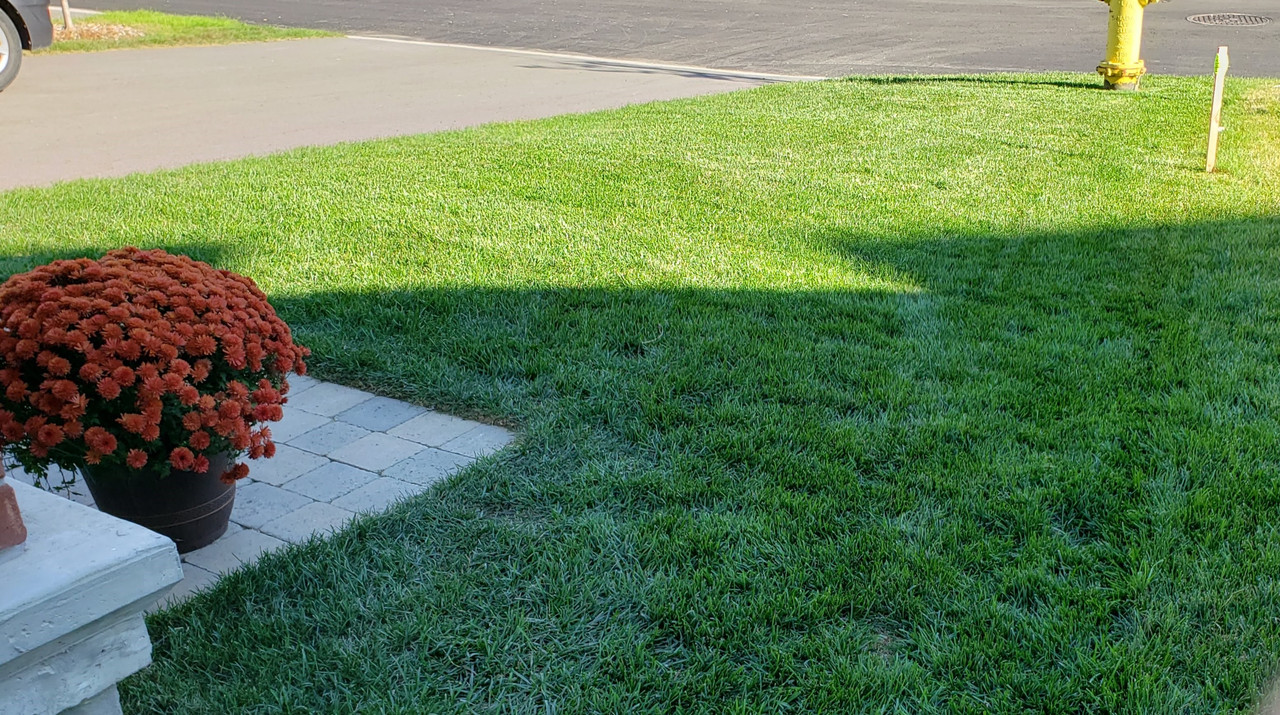 Now for the starting pictures this year(a few days ago)...
The back is taking a bit longer to wake up compared to the front.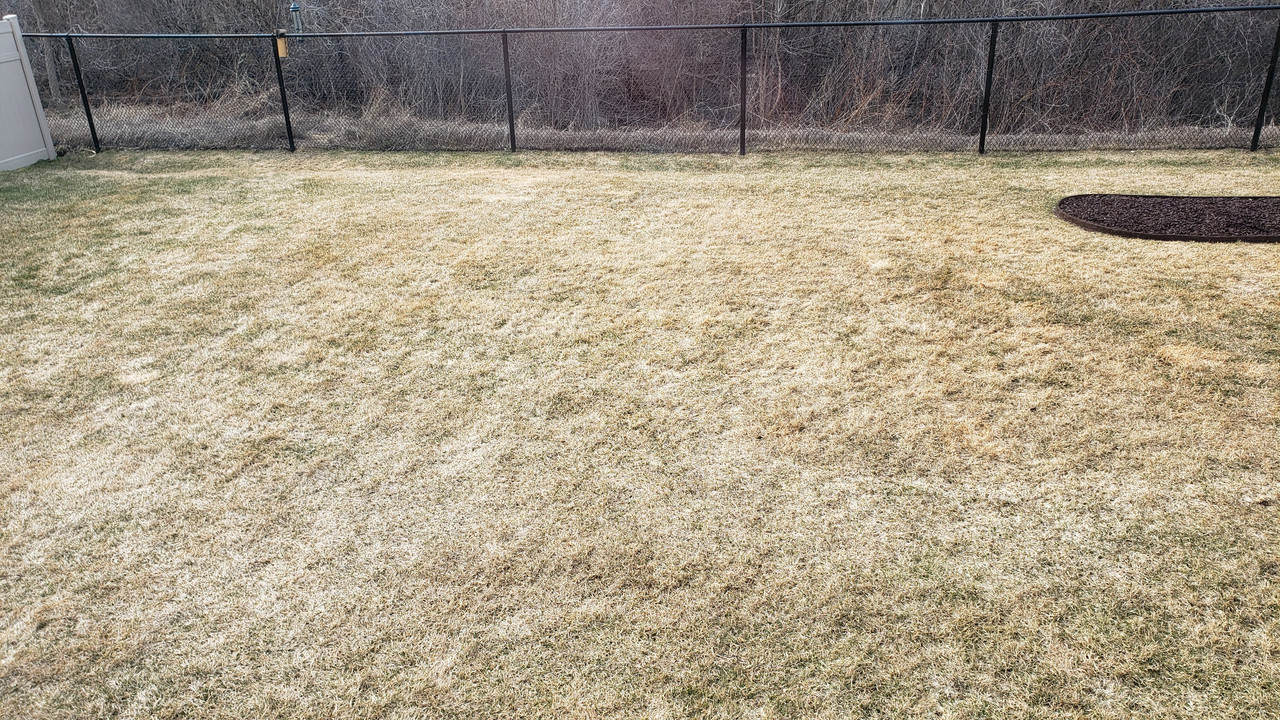 Front is doing pretty good. Looks more green than most in the area. Other side (thinner strip) is similar.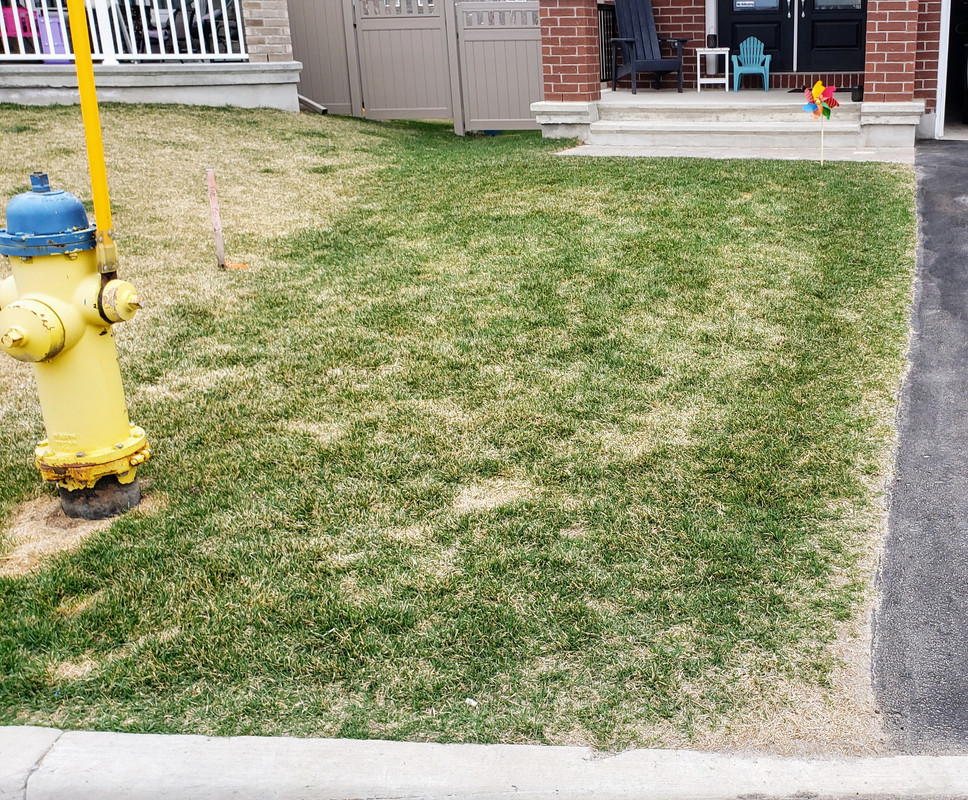 Things happening this year include the basement getting finished so some more trampling of my side yard as material gets brought in. Starts this week.
Some brick work being done. Edging around whole driveway, cover front poured concrete porch with stone, replace pad and flow into driveway, garden beds along side of house, shed base for smallish shed (6'x6'ish), and a patio in the backyard. This starts in June and will likely destroy my front and side yard as well as a bit of the back. Plan right now...I think...might be to sod with KBG sod from a good supplier. This is not final yet...
Things to start the spring off:
-did a light take of a bunch of areas to get some airflow and break up snow mold areas
-Prodiamine going down this week as I have read over 10 degrees soil temp for a few days now. Starting to get quite warm with yesterday being like 24!
-Think I'm going to spray some Talstar P soon as the creepy crawlies are invading now.
-Rabbits spotted in the yard...keep sending the dogs out to scare them away so they don't nest in my yard. I imaging they'll set up camp behind the house in the conservation.
Plan for this year:
-maintain gains from last year
-repair damage from the projects this year
This will be my "first full year" truly caring for the lawn. Got really into everything last year after a few years of having a "better than average" lawn.
Got some goodies recently from seedworld: