Backstory:
I'm in Central Wisconsin, have a mixture of prg, kbg, old school TF from a sod installation that was done 20 years ago in the lawn. I love all the stripes on youtube, but realize I don't have the commitment for short reel mowing. I've got a JD GX345 with powerflow bagger. I bought the mulch kit, but its a PITA to put on/take off. In the next year or two i'm going to replace it, hopefully with an electric zero turn. I only want to mow 2 times per week. Someday i might look into plant growth regulator, but i'm a firm believer in only tweaking so many things at once or else you have no idea what is causing any issues.
I spread milorganite and a winterizer last year with a Scotts Elite spreader I bought last year. I didn't kill anything! So i'm more confident and fired my lawn guy last summer. Pretty sure he threw down lime, cuz "YOU'VE GOT PINE NEEDLES". and he was in general not reliable. They plug aerated my yard after a heavy rainfall. Looked like somebody tilled my lawn. =( It all came back, but took some time. That's when I learned about reciprocating plug aerators instead of the "star drive" kind. I think you need a pull behind, or reciprocating plugger, or else you risk the tines becoming a gigantic tiller under the wrong hands/conditions.
Here is a Before/After of my spring project. i'll post more about that later.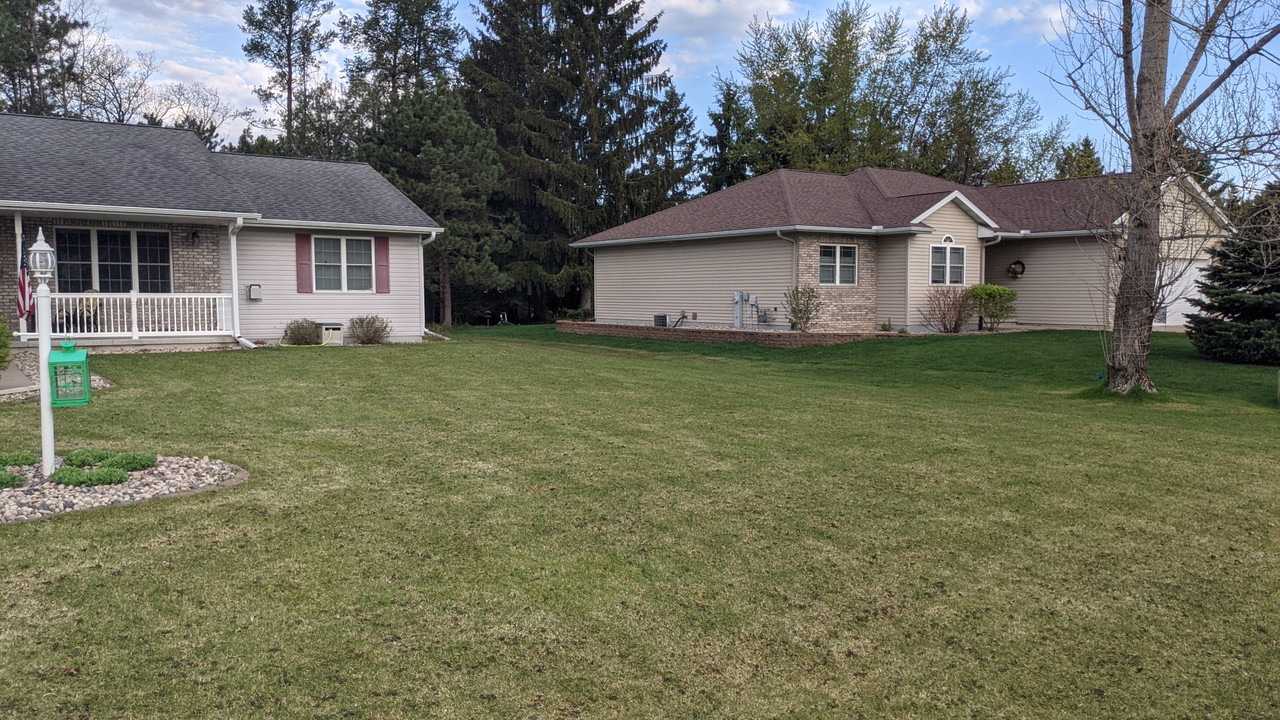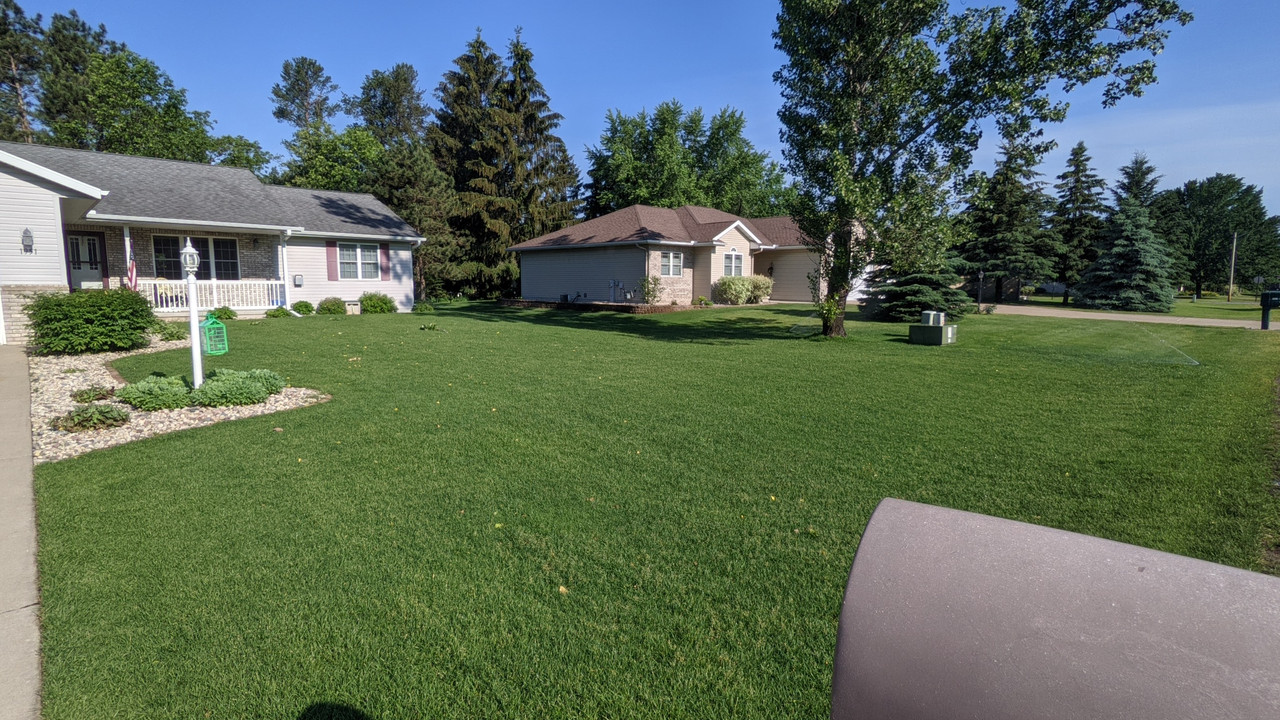 Future topics:
Equipment
Products - I've read about people mixing their own cocktails with surfactants and soap to aerate the lawn, while it does look less expensive, its just more math/chemistry/involvement than i'm willing to commit at this time, so i've drank the NEXT Greene County Fertilizer coolaid, bought several of their products and am starting to make the soil better (that's the plan anyway).
20 year spring cleanup project
Backyard Test Plots - RPR, HGT, RTF, Reinders 80/20