Moderator
Posts: 8546
Joined: Wed Jun 14, 2017 10:32 pm
Location: Fishers, IN
Grass Type: Front: NoMix Back: Bewitched
Lawn Size: 5678
Mower: John Deere 220E
---
Moderator
Posts: 4908
Joined: Mon Jul 17, 2017 6:16 am
Location: Western PA
Grass Type: Northern Mix
Lawn Size: 15,000 sq ft
Mower: Husqvarna YTH18K46
I actually caught that while browsing my news feed. Pretty interesting.
"Perfection, like infinity, is unobtainable, even at places like Augusta. It's the journey toward the goal that holds all the fun, joy, and reward." - dfw_pilot
Lawn Fertilizer Calculator
Credit
---
---
---
---
---
Posts: 184
Joined: Sat Feb 16, 2019 12:18 pm
Location: Delmar, DE
Grass Type: Every Type
Lawn Size: 1.63 Acres
Mower: Toro Timecutter
Took a stroll around south jersey earlier this afternoon during the crump cup.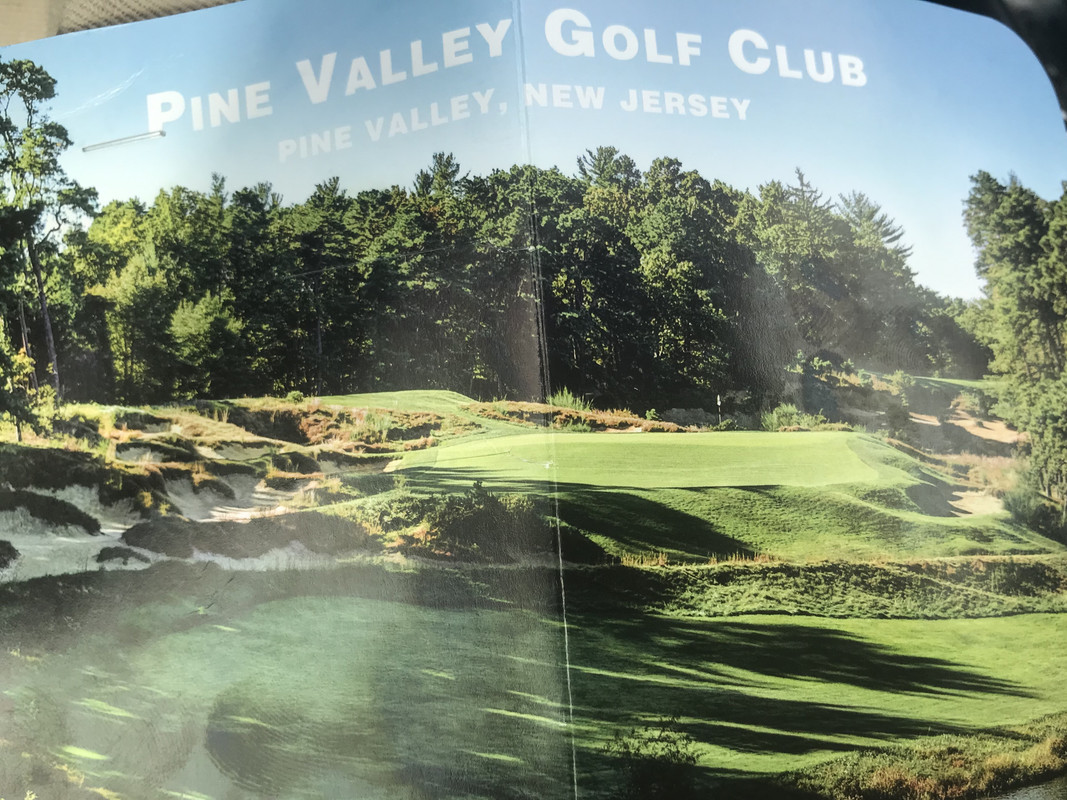 ---
Posts: 431
Joined: Tue Jun 12, 2018 5:45 pm
Location: St. Louis, MO
Grass Type: Converting to KBG monostand
Lawn Size: 15,000 sqft
Mower: McLane 20"
Contact:
Time flys like an arrow, fruit flys like a banana.
---
Moderator
Posts: 8546
Joined: Wed Jun 14, 2017 10:32 pm
Location: Fishers, IN
Grass Type: Front: NoMix Back: Bewitched
Lawn Size: 5678
Mower: John Deere 220E
This
podcast episode
from Frank Rossi with Dr. Jim Brosnan from UT has a lot of info on POA a.
Some of the most interesting part, 86% golf courses in Tenn with a POA annua prevention program had more than 10 POA a plants in a square meter.
Of the POA annua plants, 64% were glyphosate (round up) tolerant.
https://www.blogtalkradio.com/turfnet/2 ... ed-control
---
Moderator
Posts: 1778
Joined: Wed May 03, 2017 6:55 pm
Location: Northwest Illinois
Grass Type: Bewitched KBG (2017 Reno)
Lawn Size: 38k sq ft
Mower: John Deere 2500B & X590
Had a 10 minute conversation with my 17 yr old about stoma, transpiration, and how plants affect the weather. I learned some things and she did too. One on the cool things about living in a rural town is more class offerings on plant and ag sciences in high school. She seems really interested in the subject.. now if I can only steer her into the turfgrass sciences I would be set!
"The bluegrass of Kentucky. You don't notice no difference, that's because you don't have the eye!" - 29th Street
---
Posts: 184
Joined: Sat Feb 16, 2019 12:18 pm
Location: Delmar, DE
Grass Type: Every Type
Lawn Size: 1.63 Acres
Mower: Toro Timecutter
---
Posts: 493
Joined: Sat May 12, 2018 9:11 pm
Location: Cherry Hill, New Jersey
Grass Type: F: Bermuda B: TTTF + KBG
Lawn Size: 8500
Mower: Honda HRR
---