To celebrate the one year anniversary of TLF and kick off another awesome season we're going to do a giveaway! To enter, simply post up in this thread and we'll do the drawing sometime in mid-March. Post as much as you like, but entries into the drawing will be limited to one per member.
Items #1-3
Lawn & Pest Control Supply
has hooked us up with (3) $25 off codes for their online store. I will send a code to each winner for a $25 discount on any order. The discount is good for a single use, may not be combined with any other codes, and must be redeemed before July 1, 2018. They are good folks, so be sure and check them out the next time you are in need of a lawn chemical. They offer free shipping on everything.
Item #4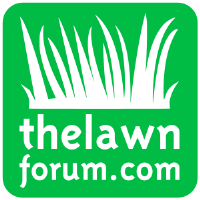 TLF Swag Pack. I'll box up some stuff from
the TLF treasure chest
and ship it out to the winner. This should probably be the grand prize, but I'm trying to remain humble. But seriously, don't be surprised if this stuff makes your lawn look a few shades darker and your stripes a little straighter. Trust me.
Item #5

Eley
offered us a generous discount on one of their
Wall Mount Garden Hose Reels
, and the founding members of TLF stepped up to cover the difference. Anyone that has one of these will tell you these hose reels are the real deal, and will make you the envy of all your friends and enemies. We're giving away their standard #1041 hose reel, which can be wall mounted for either parallel or perpendicular use. If you need a post mount kit, extra-capacity kit, etc. you can order those direct from Eley.
Good luck to everyone, and here's to another great season on the lawn!