I am sometimes asked by TLF members how they can help support this site. I have set up a few options for supporting TLF - all of which can be found in the black navigation bar near the top of each page on a desktop/laptop:

Or in the Quick Links menu on mobile devices: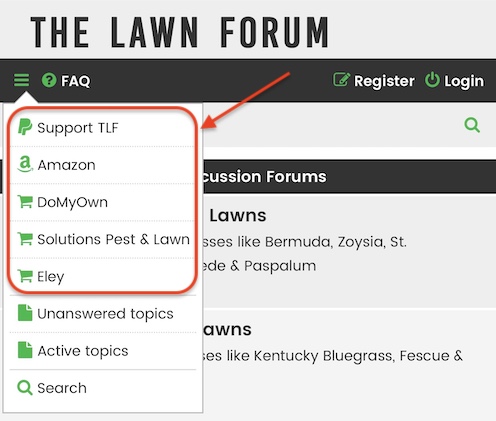 Support TLF When You Shop:
You can support TLF by simply using the provided links when shopping at:
The great thing about this approach is that you pay nothing extra for the products you buy, but TLF earns a small commission from qualifying purchases when you use the links. So if you are going to purchase a product anyway, this is a great way to support TLF at the same time without any additional out-of-pocket expense.
Donate Directly to Support TLF:
Alternatively, you may donate directly to the operating expenses of TLF via
PayPal
. The minimum donation amount is $1 and you do not need a PayPal account to donate. You can use a credit or debit card without an account, or you can log in and use any funding source you have set up with PayPal. With a PayPal account there is also an option to set up a recurring monthly contribution - which can be cancelled at any time in your PayPal account settings.
Members who have donated $25 or more during the last 12 months or set up an equivalent recurring monthly contribution will:
be recognized with a

blue name

and a "TLF Supporter" rank
receive double the PM storage space
browse TLF ad free
These donations (as little as ~$2/month) help maintain this incredible resource, so I feel that it is important to recognize these members. To help me facilitate this process, please include your TLF username in the notes section when making a PayPal donation.
I appreciate your consideration, and more importantly I thank you all for helping make TLF the friendliest and most comprehensive source for DIY lawn care information on the internet.