Our front yard has a small patch of lawn (approx. 250 sq. ft.). It's where our dogs go for their business
in between walks. So the lawn always looks terrible. Not up the TLF standards that's for sure. I did our boulevard with turf a few years ago and it has held up well so I decided to do the front yard.
It's not a hard job but it is manual labour that's for sure.
I started by hitting it with Roundup a couple months ago to kill the grass and make it easier to dig up.
Forgot to take some pics of how bad the lawn looked, sorry.
Next step was to rototill it to about 5" dp. to cut down on the grunt work.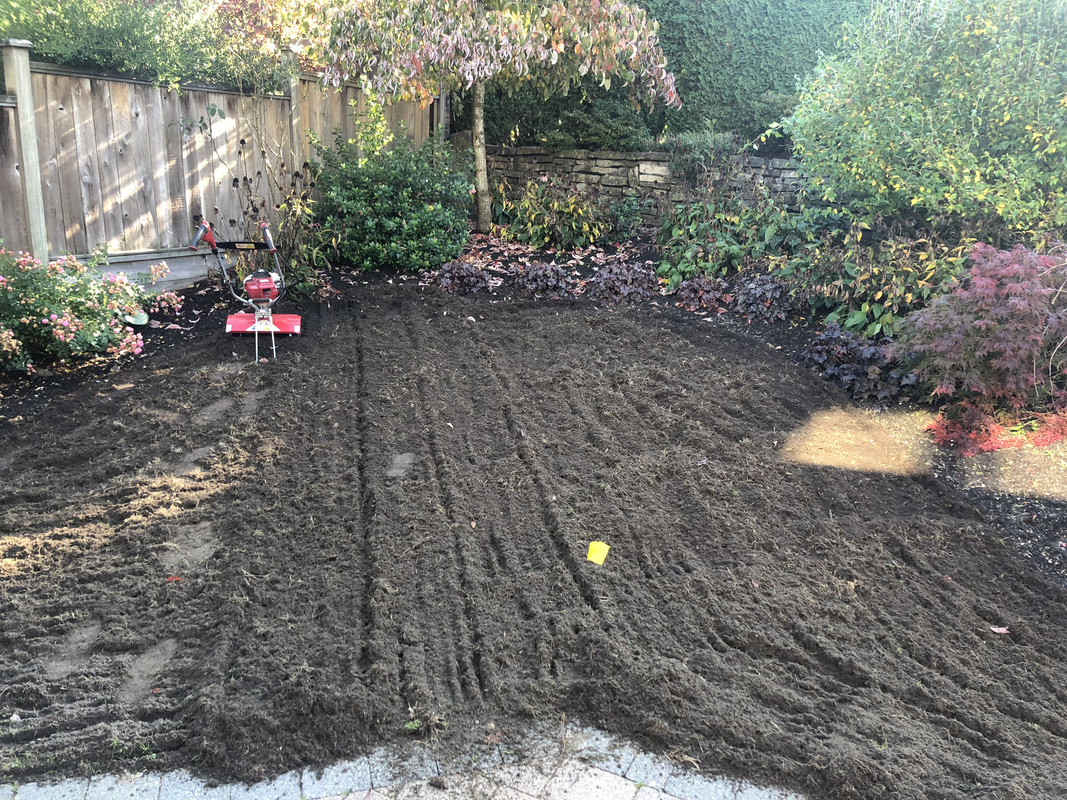 After I removed the soil. My neighbour had a nice spot for me to dump it so I saved having to haul it away.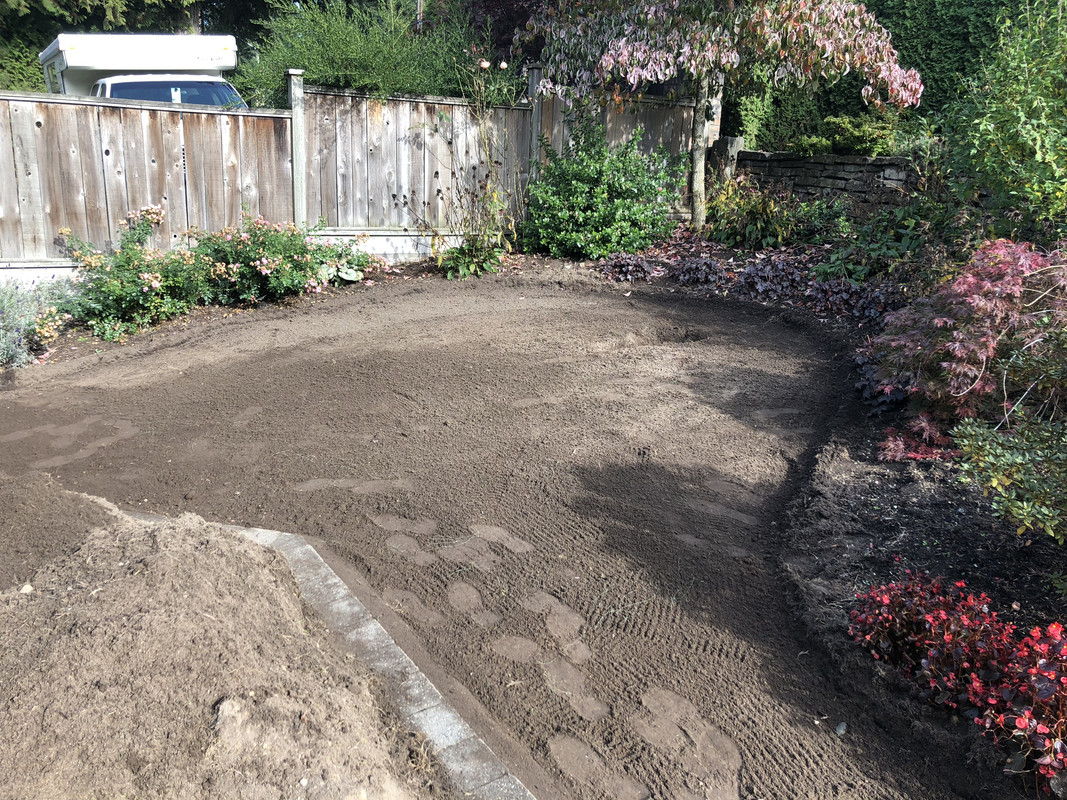 Then I brought in 3 yds. of road base to replace the soil and allow for good drainage. I used a plastic no dig edging to define the area and keep it all neat and tidy. Compacted it with a small plate compactor and left it for a week or so so some rain would help it pack and settle. Put a top 1" layer of sand to make it easier to fine tune things and make it dead flat.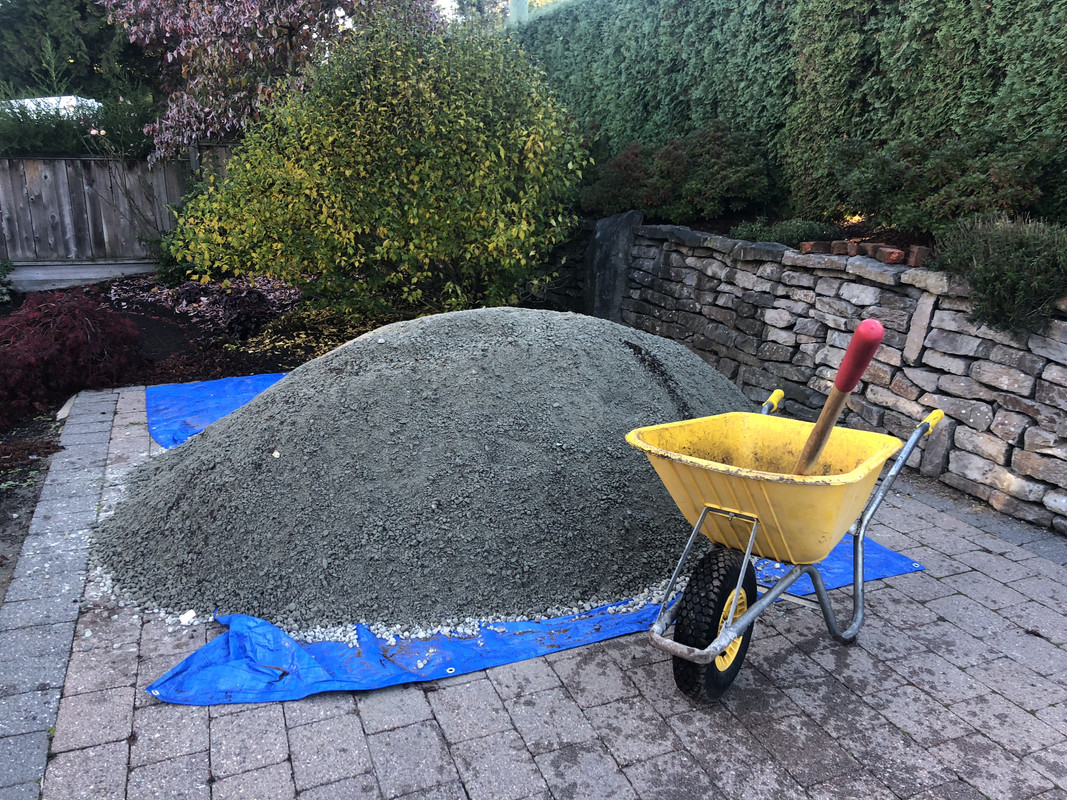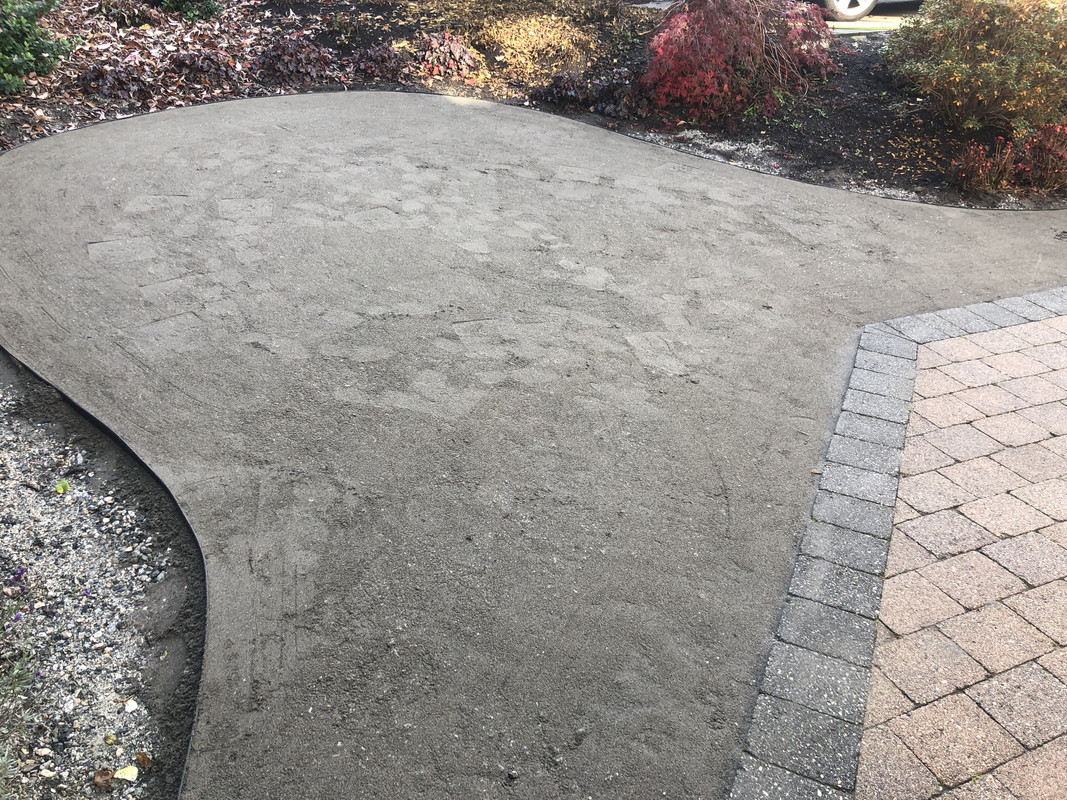 Next was to lay down the turf and prep and glue the seams.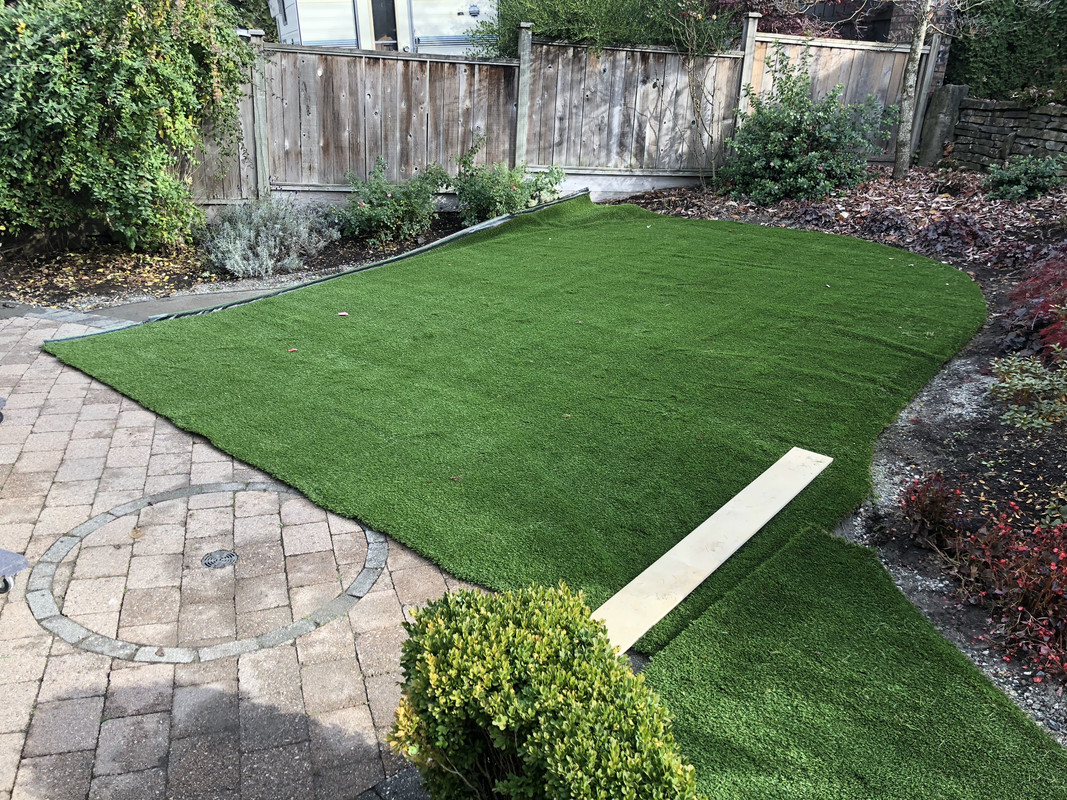 Once the seams were dry, I pegged it down around the perimeter with 6" galv. nails and trimmed it
to fit the edging. Then using a drop spreader, I spread a granular infill that is specific for pets as it neutralizes the odours and keeps the turf cooler in hot weather. That gets raked in to get it to the bottom and lift the blades upright.
Heres the finished project. Looks great, dogs seem to love it and NO MORE BROWN SPOTS!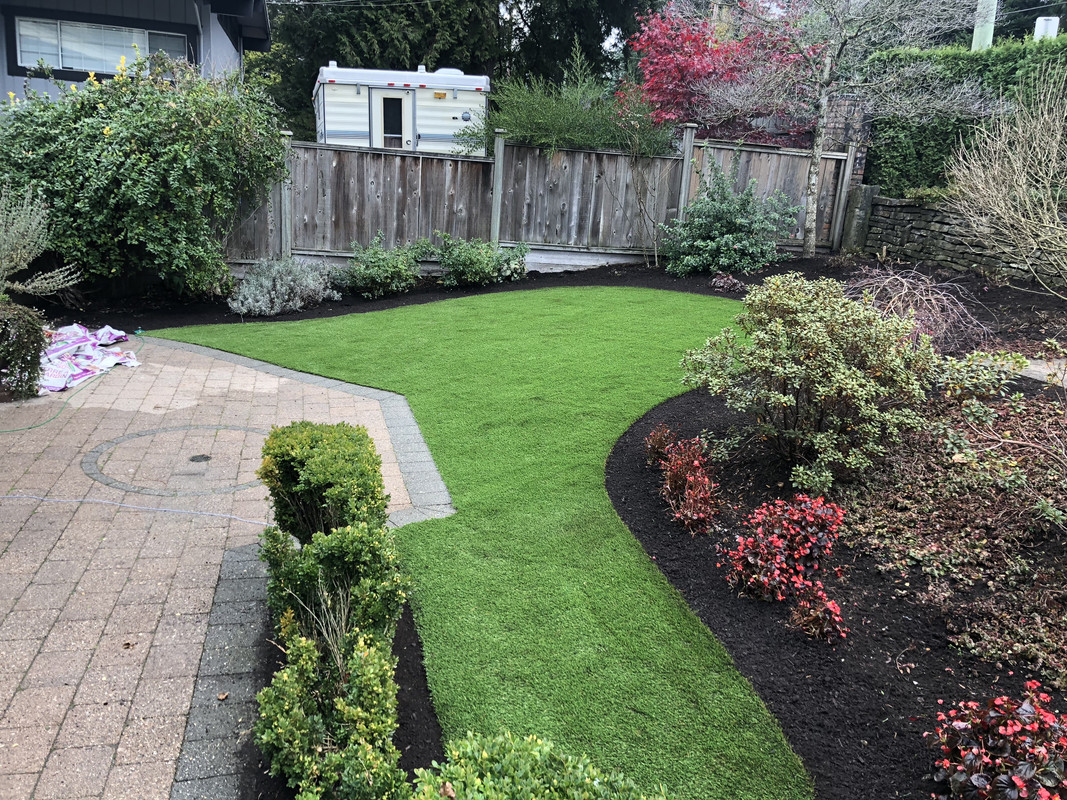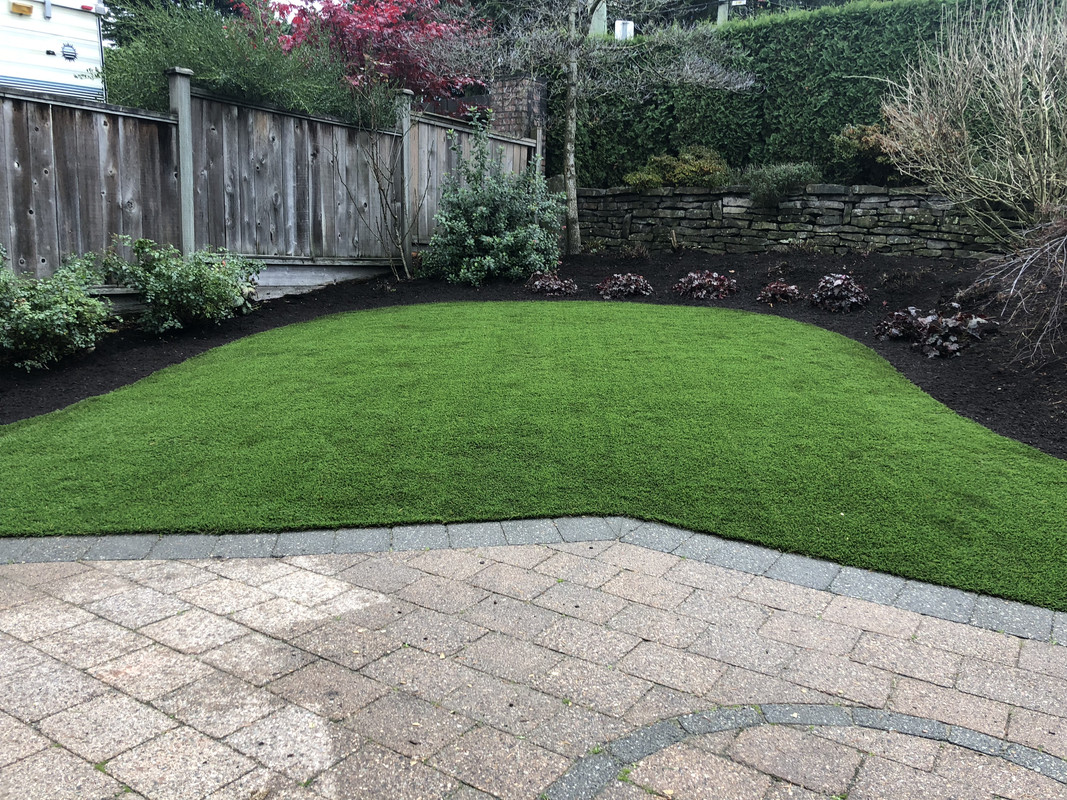 Now all that's left is to redesign the flower beds as we did these beds many years ago and they need a fresh look and something to hide the ugly fence the neighbour is too cheap to help pay replace.
That's a springtime project.