I picked up a Jacobsen PGM 22 on Craigslist a while back for $100. I was also donated another earlier model PGM at the price of picking it up.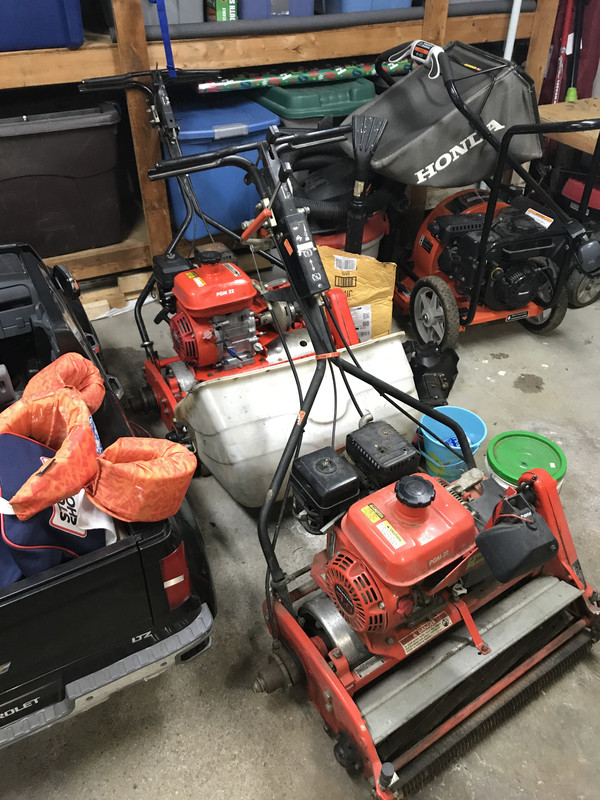 The Craigslist PGM had good spark, 90psi compression but is blowing smoke. First I checked the valve gaps and they were within tolerance. My first thought was that the oil was over filled. I changed the oil and kept it under filled and then cleaned the valve cover and valves of excess oil. The motor still smoked after a minute of running. My second thought is that the rings are junk and the bore might need work. This motor will be thrown to the side for another winter project.
Once I freed up the reel I found that the reel was also junk.
The donated PGM had good spark, 98psi compression and the valves were with tolerance and only has a light dusting of oil under the valve cover. This was looking good. This engine did not smoke and sounded fine running at idle and full throttle. This motor got new oil, spark plug and a new filter.
However, the reel looks close to no life left. I still need to measure the OD to confirm.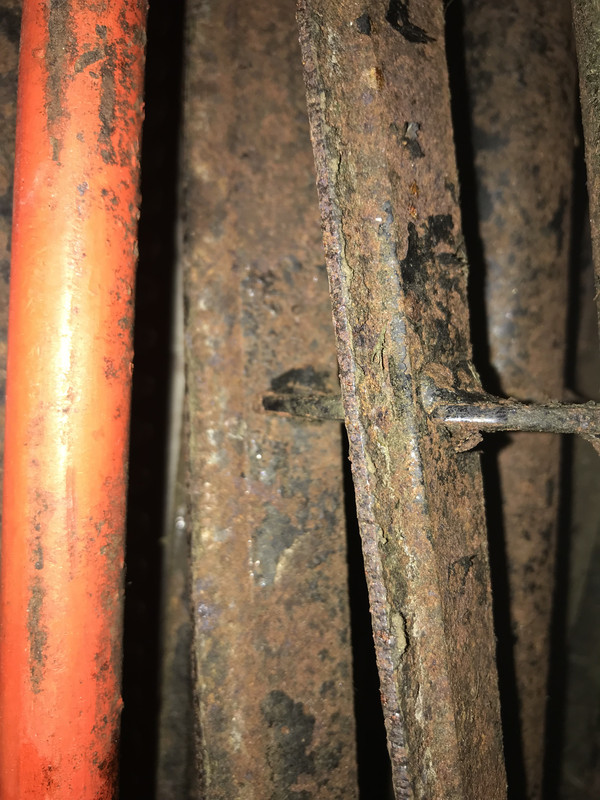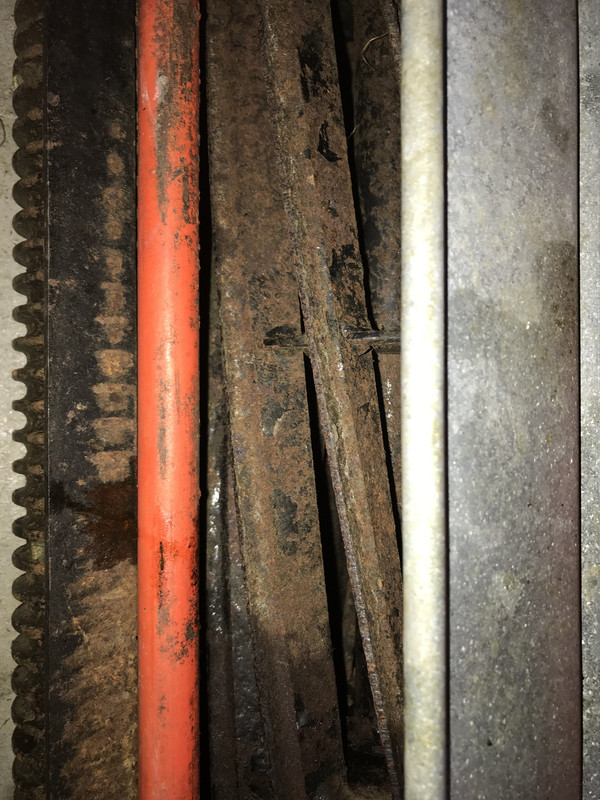 In the end, I have one good motor and two machines so I decided to open up both machines and compare the parts inside.
I first started with the Craigslist PGM.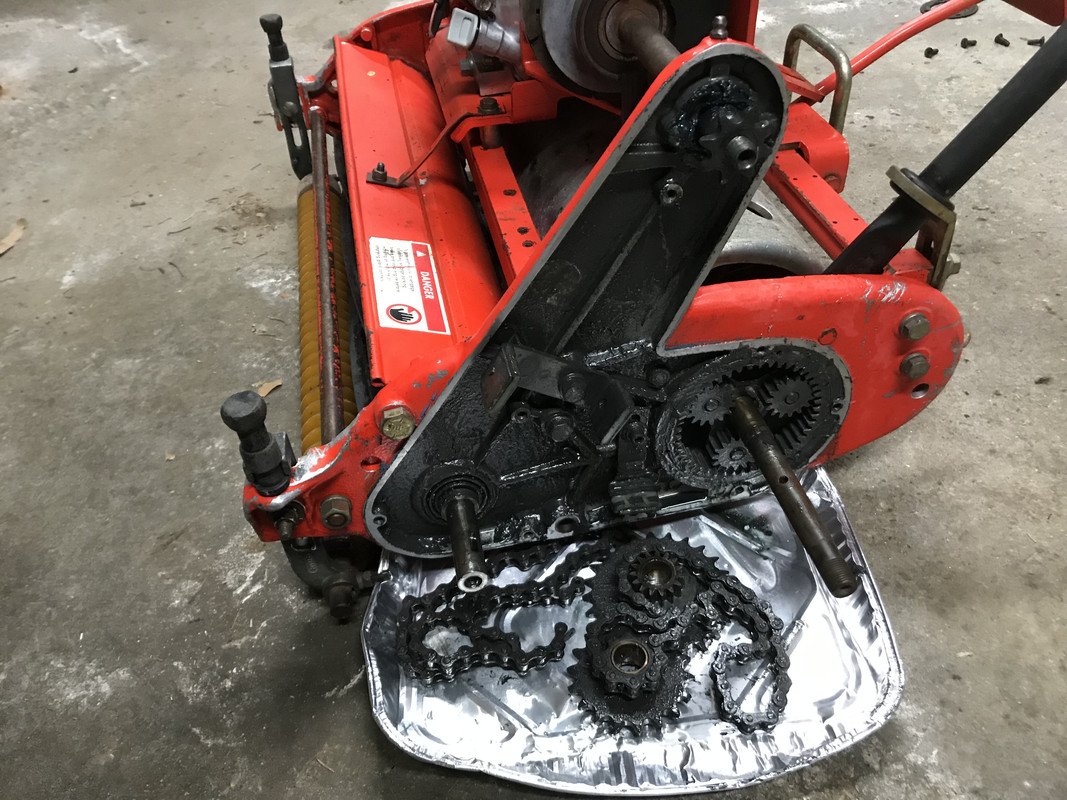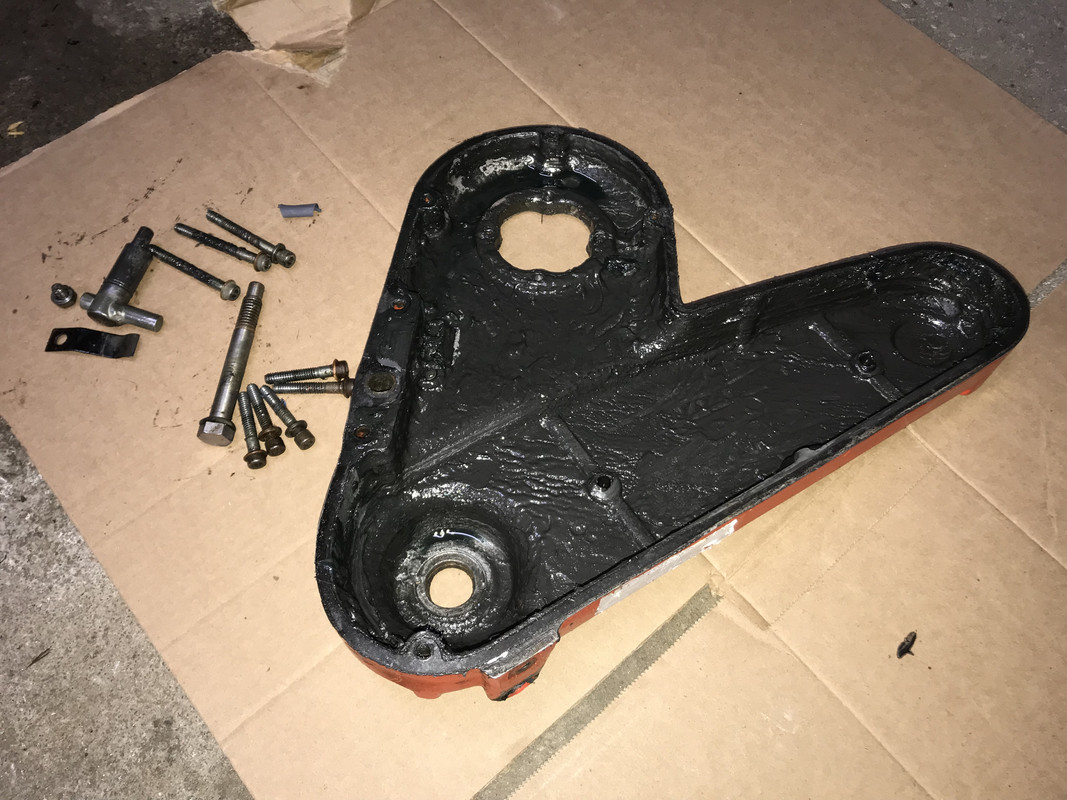 What I found was not the 140W gear oil I was expecting, but tons of grease.
This wasn't a bad thing and might have saved the gears and chains from excess damage from heat if it was used this was.
The first bearing I removed on the drum shaft had a dead spot in it but spun nice except for that one spot and the oil seal is toast.