The NorthStar 21 gallon tow behind sprayer, from the factory, provides a really good base for a turf sprayer. The nozzles are the limiting factor. It has 2- one on each end of the boom. They are alright, but not great. Not a perfectly even spray, not a perfect overlap etc. Fine for an average yard. It has a nice strong pump, pressure regulator, and agitator. Also includes a wand for spot-spraying, or things like spraying trees/shrubs for insects.
https://www.northerntool.com/shop/tools ... _200646314
Ready to be worked on. Capacity is roughly 3.5 cats
Before I get too carried away, my goal was to be able to swap 2 different kinds of TeeJet tips.
One tip would spray finer droplets, more of a mist, for contact/foliar applied products like PGR, fungicides, herbicies, etc. Another tip would spray larger droplets for soil applied products like pre-emergents, insecticides, Kelp Help, etc.
These are the tips I settled on:
XR TeeJet- Yellow- Part # XR11002- 110 degree spray
https://www.spraysmarter.com/visiflo-te ... 02-vp.html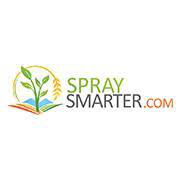 Spray Pattern is very fine, and spray is straight down:
Turbo TeeJet Induction- Brown- Part # TTI11005- 110 degree spray
https://www.spraysmarter.com/teejet-tur ... tml#85=892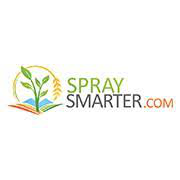 Spray pattern is large droplets, absolutely dumps liquid. Spray is angled away from the sprayer:
This is how the nozzles TeeJet nozzle system works.
There are several types of mounting systems and nozzle insertion types you can use from TeeJet, but I chose the most basic.
Pictured here, from bottom to top, are:
-Triple hose connection: # 8124-NYB-406TD
-100 mesh tip strainer: # 8079-PP-100
-Turbo TeeJet Induction nozzle- Brown: # TTI11005
-Extended Length Nylon nozzle caps: # CP8027-1-NYB
The largest challenge I had to figure out was how to mound the nozzles and their hose connectors to the boom on the NorthStar sprayer. From the factory, it includes really nice folding booms, but no way to just easily insert the TeeJet system.
I settled on PVC pipes, drilled and mounted to the existing folding boom.
Then, attach TeeJet pipe clamp assemblies to the PVC pipe, which will then mount the TeeJet hose connectors.
TeeJet ½" pipe clamp assembly: # AA11-½
https://www.spraysmarter.com/teejet-cla ... b4e2a.html
Like this:
You can see in the above pictures that I also added a different shut-off valve for the boom.
From the factory, the sprayer comes with a shut off valve on each end, for each nozzle. So I removed the factory shut off valves, and plumbed one on in to shut off the entire boom.
I replaced all the factory hose with new hose, and had to add some extra to allow for the 3 nozzles I wanted, and to allow room for the boom to fold. A bit of a mess. Someone could probably figure out how to make this more clean. Basically, the main feed hose from the pressure regulator feeds the middle triple hose connector, then a hose to each of the single hose connectors at the end.
Here it is finished up:
Each nozzle is 20" apart from each other, and 20" from the ground. The boom and pipe clamps let you adjust the width to meet your needs.
Spaced like this, the spray of one nozzle reaches to the middle of the next nozzle. So the width of the middle nozzle has 2 full nozzle's-worth of spray on it. Area covered by the outside nozzles will need an overlapping pass to get the correct, matching volume of spray.
The spray patterns overlap like this: (Im not an artist, obviously…)
When you turn around to make your next pass, depending on your nozzle spacing, you will have to offset your next pass to make sure the turf that got the outside nozzle's spray from the last pass gets equivalent spray from this pass's outside nozzle. Since the middle portion of the boom does this for you, you have to overlap the outside 20" of spray.
Something like this:
Hopefully this is helpful to some folks.
I'll probably edit this a few times to add further part number and maybe improve my illustrations.