I've been obsessing over this for the last month while trying to figure out what seeds to order and what supplies to procure. I am planning to sow flower seeds for the first time so I'll need to get organized for that. I'm thinking that I'll build/buy a rack with multiple shelves and add some lighting (probably via costco LED shop lights.)
This is what I'm mainly hoping to re-create in a section of my house in 2021.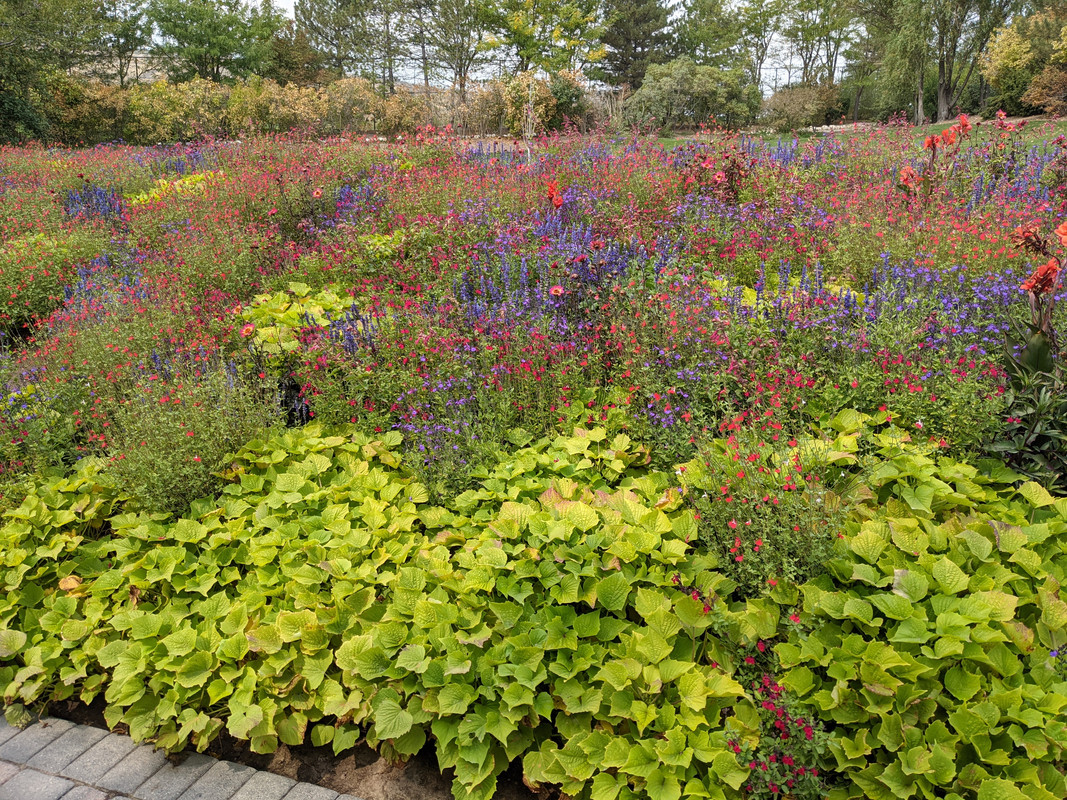 In the picture there are a few colors of salvia and the green is sweet potato vine. I've done some looking and bought seeds from Harris Seed for Victoria Salvia (blue), Summer Jewel Red Salvia (red), and Evolution Violet Salvia (violet). I picked those ones for color but also I was also trying to match plant height which I think these listed for 18-24" or so. Another deep dive I've been on is color theory and picking plantings that will fit a theme and look good together. This is all new to me so I am trying hard but may crash and burn. I'm also wanting to seed some
lantana camara
(the red/orance/yellow ones) but have so far not found what I'm looking for.
I've also ordered some dahlias and want to try and start them early so I can take cuttings and get more yield for my money. If I could do the came with petunias that would be great but I don't have any of those to over winter.
For the rack I've seen a few options that look intriguing.
Wire racks
seem to be the easy way to go, for a lot of money I could get a
LED SunLite
unit, and I found plans for one made from
wood on fine gardening
. Maybe the idea I like the most is using an
Ikea Fabrikor glass display cabinet
as a "greenhouse" which might get wife approval to move into the house rather than be banished to the garage. It seems like there aren't any of those cabinets at the ikea near me so its probably out.
There are lots of seed starting kits but I'm leaning towards the standard 1020 greenhouse style. It seems like
Johnnyseeds.com
has all the pieces that I'd need so unless I can find them locally for a decent price I'm leaning towards them for online ordering.
Anyway, I'm hoping to update this thread over the next year with what supplies I come up with and would hope others will jump in as well with their seed starting plans for next year. What are you hoping to start from seed and what is your set up like? I've done extensive searching here and have only found a few bits and pieces of info about what us yard nerds are doing on this front. I'd really like a greenhouse but its not in the cards right now.