TLF Supporter
Posts: 2705
Joined: Sat Aug 18, 2018 3:39 pm
Location: Northlake, TX
Grass Type: Bermuda Tif 419
Lawn Size: 30K
Mower: Toro GM, Commercial, Recycler
---
TLF Supporter
Posts: 2705
Joined: Sat Aug 18, 2018 3:39 pm
Location: Northlake, TX
Grass Type: Bermuda Tif 419
Lawn Size: 30K
Mower: Toro GM, Commercial, Recycler
Cooked up some awesome chicken on the pellet grill yesterday and going for baby backs today...stay tuned for pics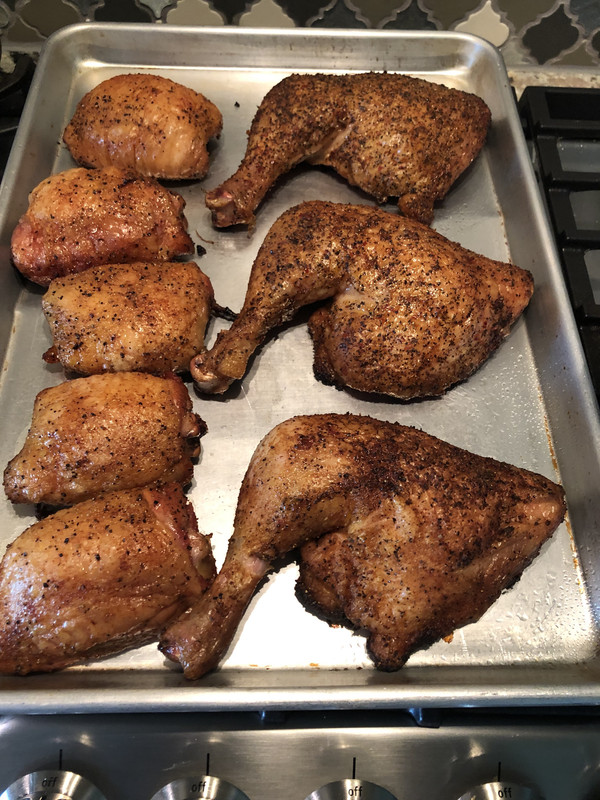 ---
TLF Supporter
Posts: 2705
Joined: Sat Aug 18, 2018 3:39 pm
Location: Northlake, TX
Grass Type: Bermuda Tif 419
Lawn Size: 30K
Mower: Toro GM, Commercial, Recycler
Just pulled these from the Pellet Grill!
---
Posts: 763
Joined: Sun Apr 07, 2019 6:59 pm
Location: Southern Texas
Grass Type: Bermuda
Lawn Size: ~17000 sq. ft.
Mower: John Deere X350 and Honda HRX
Ribeye steaks for the LSU-Texas game. Cooked medium rare, just how I like them. Salt, pepper, and Tony Chachere's.
One of the best things I learned about Louisiana's amazing Cajun and Creole cuisine when I lived there.
https://www.tonychachere.com/
Last edited by
FlowRider
on Sat Sep 07, 2019 8:42 pm, edited 1 time in total.
---
---
Posts: 204
Joined: Thu May 03, 2018 9:33 pm
Location: Atlanta
Grass Type: Zeon Zoysia & Common Bermuda
Lawn Size: 10,000 square feet
Mower: 200cc Honda HRX
Made ribs (from Costco) on the BGE for the first time. Turned out solid! Did the 3-2-1 cooking method.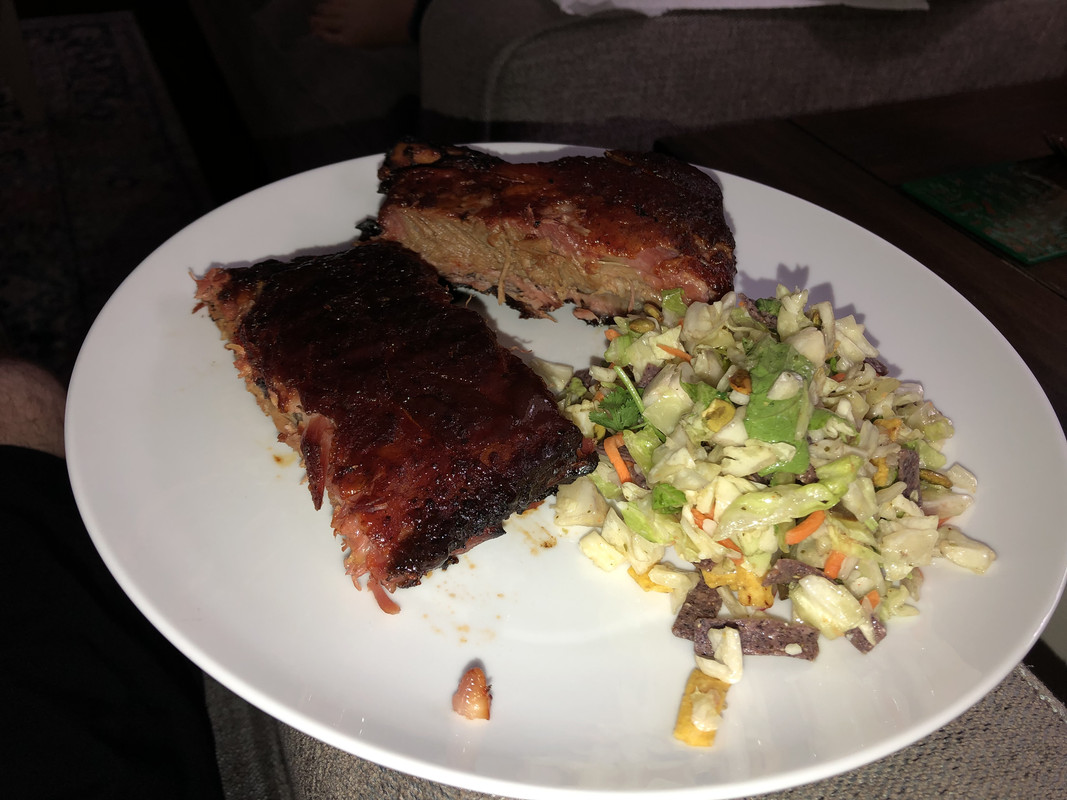 ---
Posts: 763
Joined: Sun Apr 07, 2019 6:59 pm
Location: Southern Texas
Grass Type: Bermuda
Lawn Size: ~17000 sq. ft.
Mower: John Deere X350 and Honda HRX
---