So I have been battling bentgrass for years, and missed this section last month... I have Midnight and Bluebank, going to Midnight monostand slowly.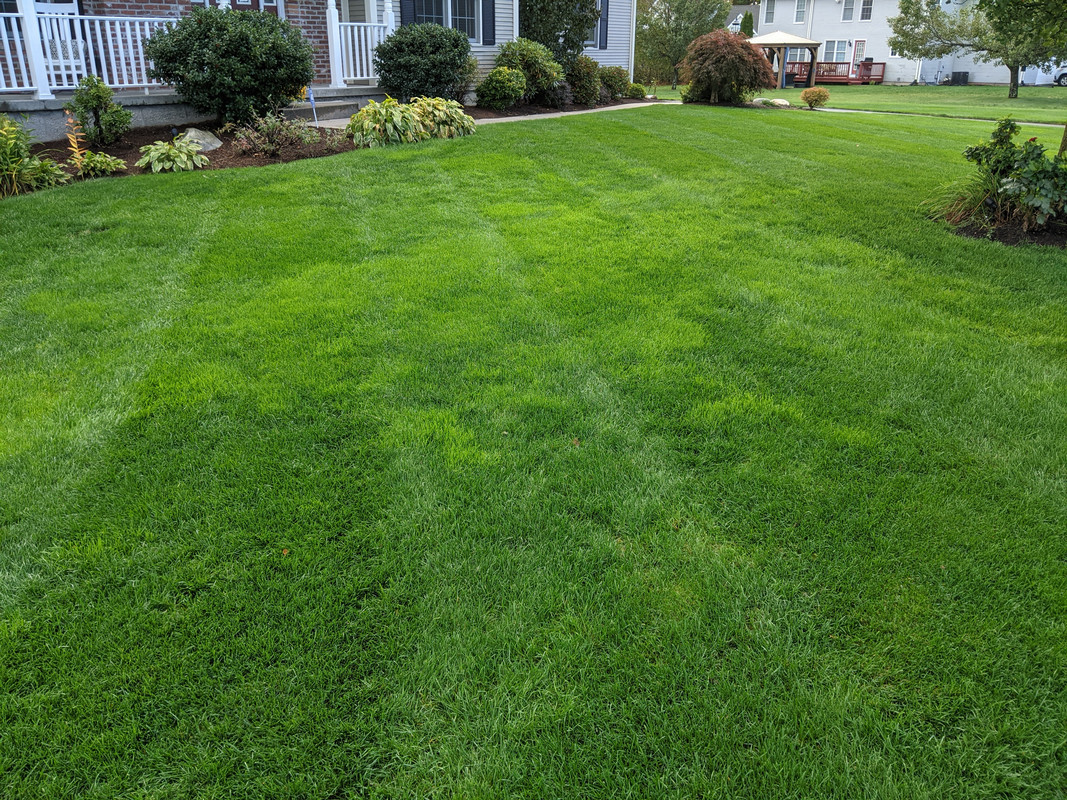 So it's now October 17 in Western Mass, and I have 3-5 weeks of growth left, max.
Tenacity and Triclopyr will take 2-3 weeks to eliminate it, dethatch it multiple times, and it's too late to nitrogen blitz, much less seed.
What would you do? Wait until spring and spray and then blitz the Midnight in the bentgrass? Spray now and keep blitzing?