Don't do it, they said. It's a lot of work, they said.
Trigger pulled.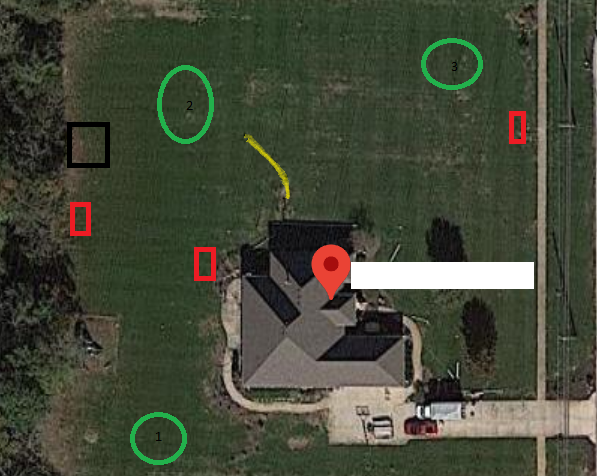 Following NTEP and Zac Reicher's work on home golf greens from his days at Purdue, I ordered 5 lbs of T1 creeping bentgrass for any greens or tee boxes needed.
Greens top dressing sand is coming in the next few days. The kids will have fun spreading that in the 90+ degree heat, while our house has no air conditioning until next week.
I'm having a storage shed built for the mowers and equipment, my 3rd car garage is too full of yard stuff.
I don't have a greens mower yet, so we will have to get one on hand in the next few months. I'm a Toro man, looking for a greensmaster 1000 or 1600. They seem to be really hard to come by right now.
Two problems where we want the green: marshy water, and poor sprinkler coverage. The green should go several yardsa above the flag you see here, but thus area gets marshy from slight swales. I'm hoping the sand leveling will help. There is pressure loss in this zone, coming from one head that is broken mainly, but also I think the pressure is low regardless. It's the furthest away.