Chris LI

wrote:

↑

Wed Dec 02, 2020 7:42 pm

Those are some nice late season photos with the low sun angle. I enjoy your photos, which usually have some interesting nature captured somewhere.

FWIW, if you can wait until the ground is frozen (and the grass is definitely dormant) to fell the tree, it will cause less damage to the surface with the impact (assuming it will land in a turf area).
Thanks. I don't have a monoculture striped lawn with tight concrete edging so I try to show things that I think are interesting and somewhat eye catching.
I normally wait til after the holidays to fell trees around the lawn so to not have an untidy mess for the holiday visitors. This particular tree is close to the gravel driveway and that's the direction I plan to drop it.
Here's where the home builder damaged the base.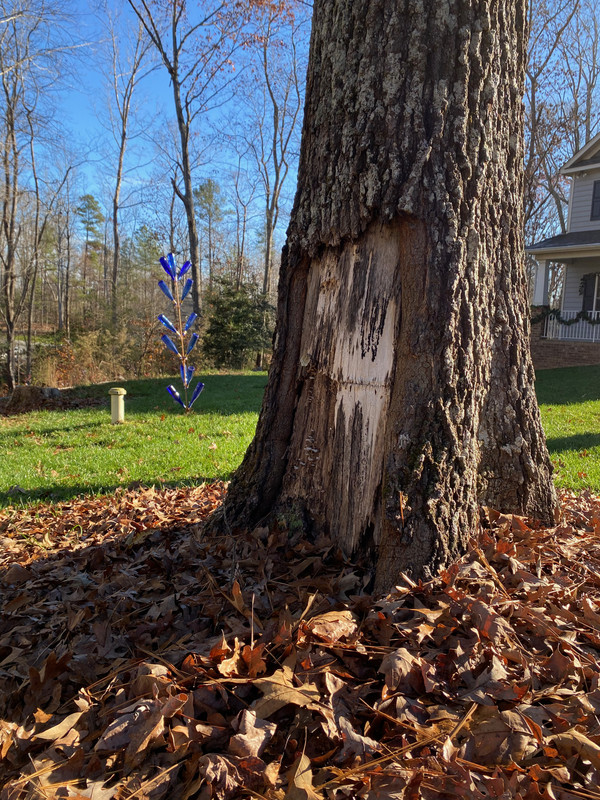 The limbs have been dying and dropping with high winds or heavy rain. It's a safety hazard. A limb could fall on someone's head. I marked some obvious dead limbs; I'm sure the remaining live ones will die in time.