Another wonderful fall day today. 60°
The lawn really didn't grow much from last week.
It probably didn't need mowed. So I mowed it…twice. First direction mulch. Second direction bag. Took off an inch or less. Maybe the last cut of the year. Maybe not. Probably not. I hope not.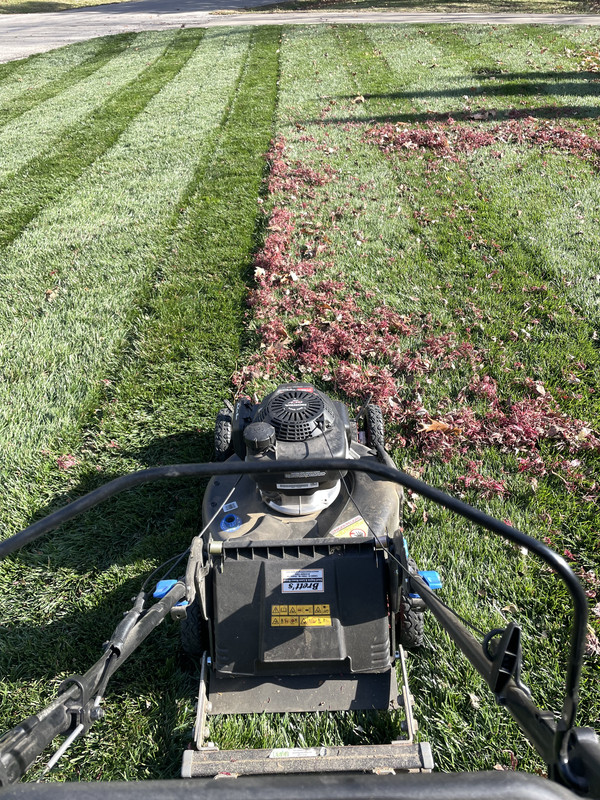 el Toro, Super Recycling!