Posts: 4
Joined: Fri Mar 08, 2019 5:28 pm
Location: 35040
Grass Type: Bermuda
Lawn Size: 8,000
Mower: Push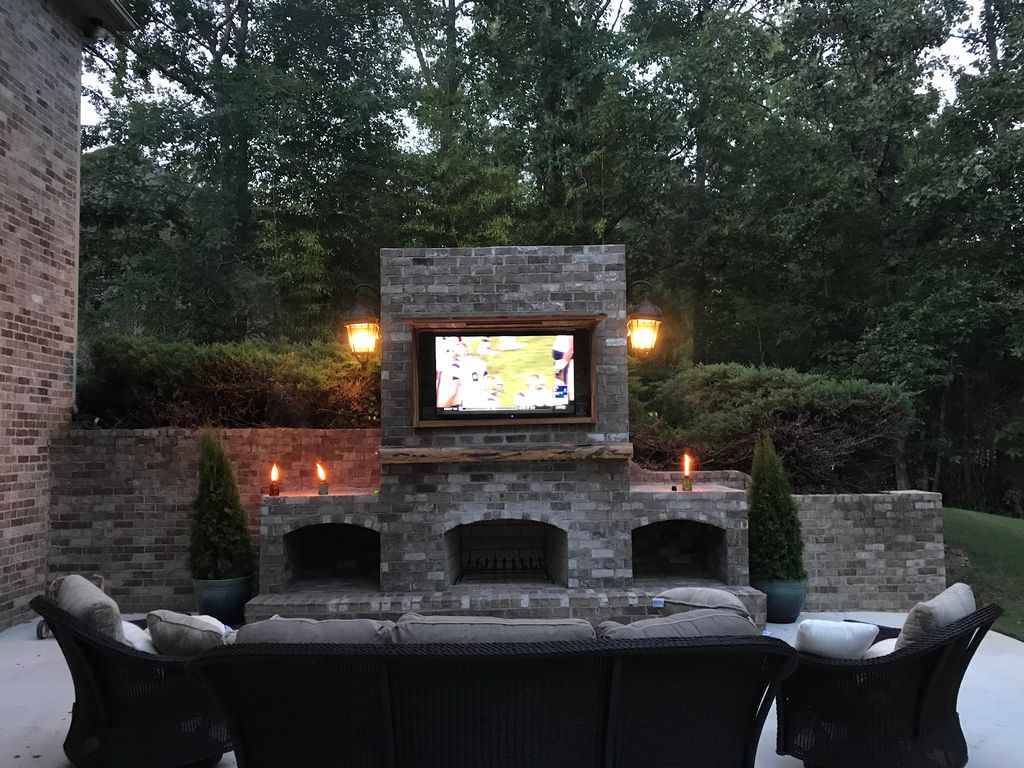 Not exactly a fire pit but, this is where we spend most of our Saturdays in the fall.
Roll Tide!!
---
Posts: 763
Joined: Sun Apr 07, 2019 6:59 pm
Location: Southern Texas
Grass Type: Bermuda
Lawn Size: ~17000 sq. ft.
Mower: John Deere X350 and Honda HRX
Many thanks!
He was a fox red American Kennel Club lab, English breed.
They have broader heads and more muscular jaws.
Some people used to think he was a pit bull, his head and mouth were so broad. People who know dogs always wanted to pet him.
He was a great swimmer and an even greater hunter. Very protective of my wife and great watchdog. 110 pound fur missile. No fear.
The only animal he never took on full force was a full grown bull elk.
He stood between us and the bull elk, body sideways to show his size. He would not make eye contact with the bull elk, he just protected us.
The bull elk slowly walked away, and so did we. A Kodak moment.
We miss him, but he had a great life.
Best dog in the whole world, he was.
---
Posts: 28
Joined: Tue Aug 07, 2018 9:27 pm
Location: York pa
Grass Type: Not sure. Ugly
Lawn Size: 1 acre
Mower: Cubcadet
No fire pit, but I have a huge fireplace on the deck.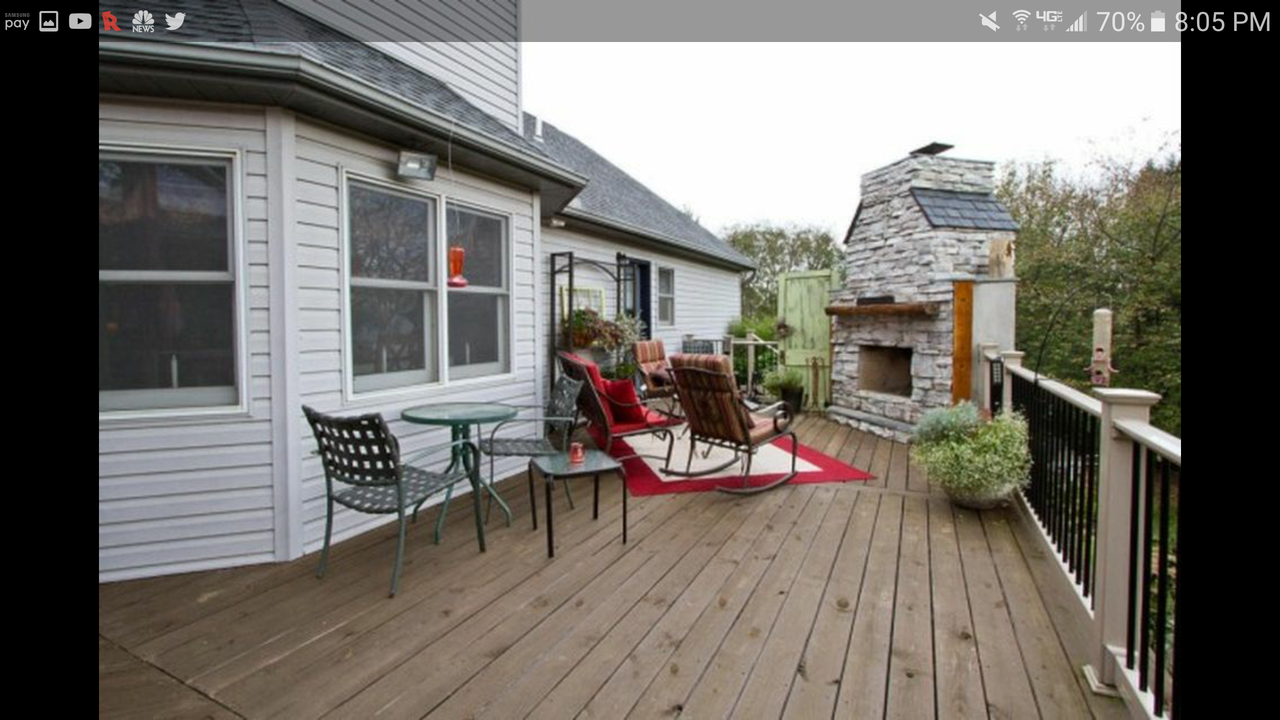 ---
Posts: 13
Joined: Sun Nov 04, 2018 8:29 pm
Location: Central Iowa
Grass Type: PRG, KBG
Lawn Size: 7,500
Mower: Honda HRX217HYA
I've got a couple fire pits. The one on the deck runs off natural gas. It's easy, clean burning and gets used the most.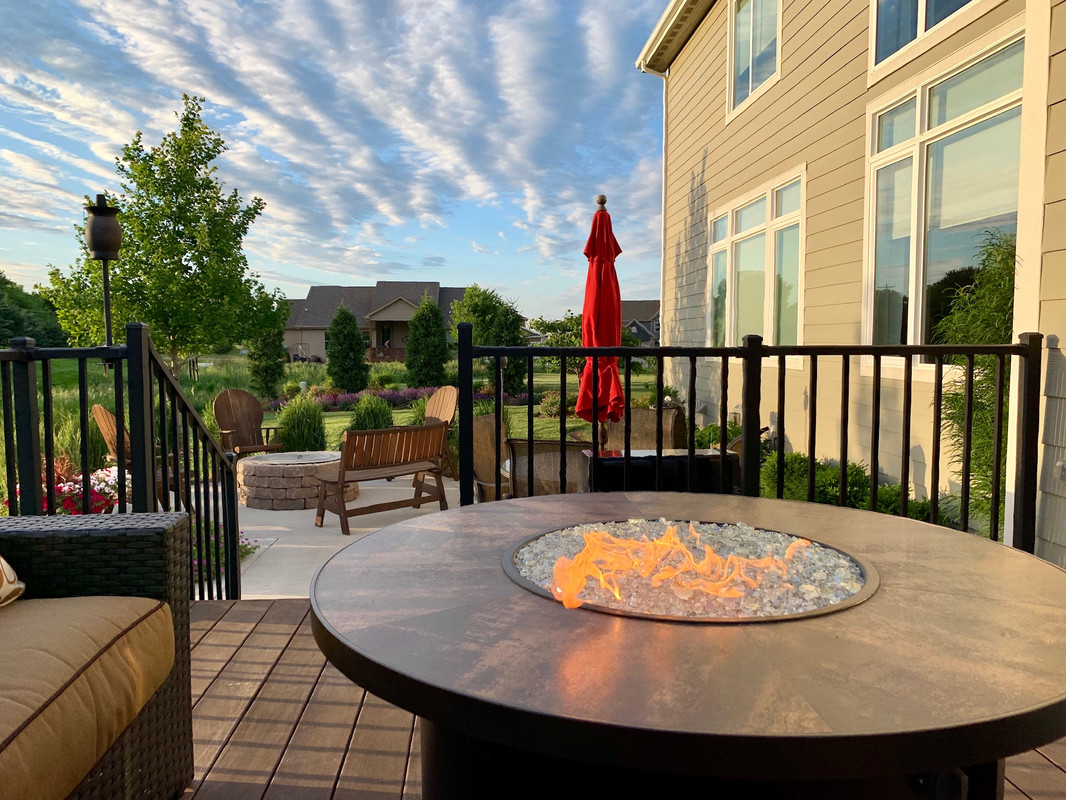 My favorite is our wood burning fire pit. I built it on the patio, using concrete blocks from Lowe's. Added a 6" layer of sand and lava rock to help protect the concrete from spalling and am using a Breeo Zentro smokeless insert.
https://breeo.co/?gclid=EAIaIQobChMIybn ... gLY2_D_BwE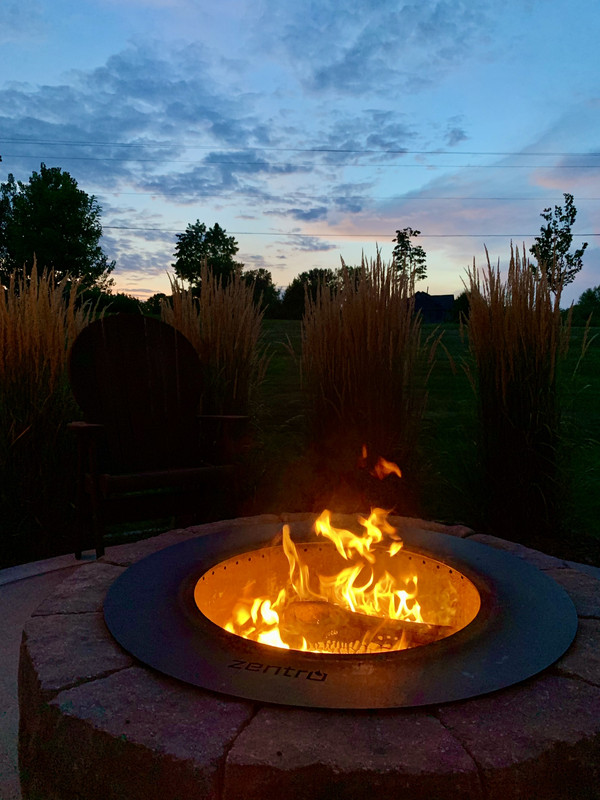 For the nights we have the time to relax outside for a couple hours, nothing beats the smell and sound of a wood burning fire. The heat output is far higher which is nice on cool fall evenings and roasting marshmallows and cooking over the open pit is a lot of fun.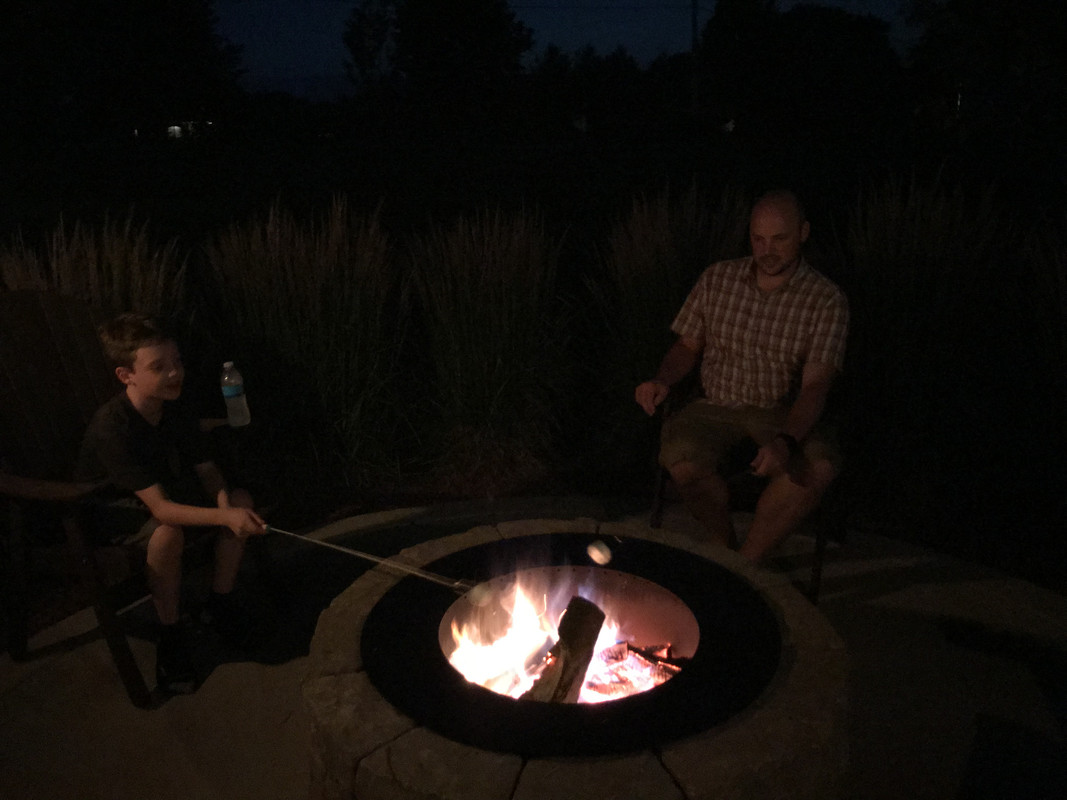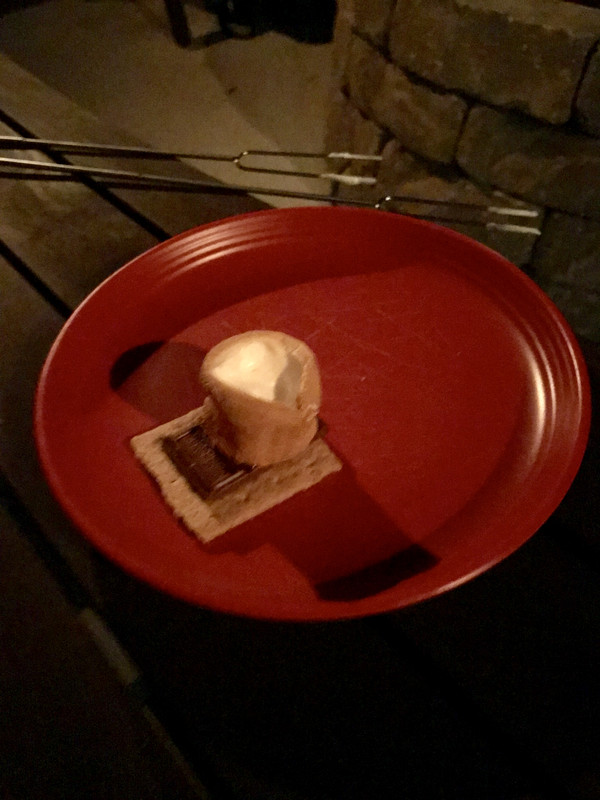 ---