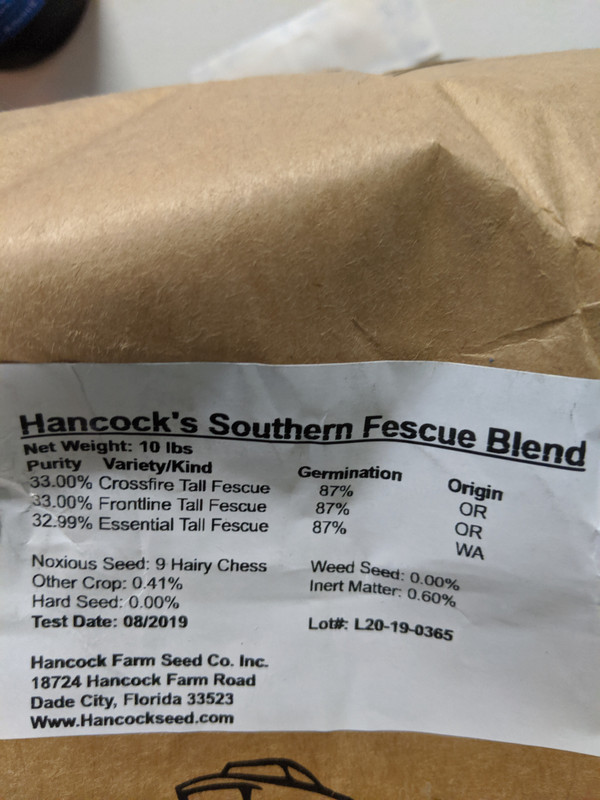 Ordered Hancock's TTTF Blend (10lbs) and it came today.
When it arrived I was surprised at the title
Southern
Fescue Blend (although I checked the seed types online with what I ordered and the 3 types check out), so it is what I, in fact, ordered.
But then saw other crop at .41% Didn't expect that.
And Noxious Seed: 9 Hairy Chess???? What the heck is that? I never saw any seed labeled with a Noxious Seed or Weed, even the stuff off of big box store shelves!
What to make of it all?