I love the earthwise when I cut at 1 inch, but it leaves really bad washboarding marks if I cut any lower.
Like this: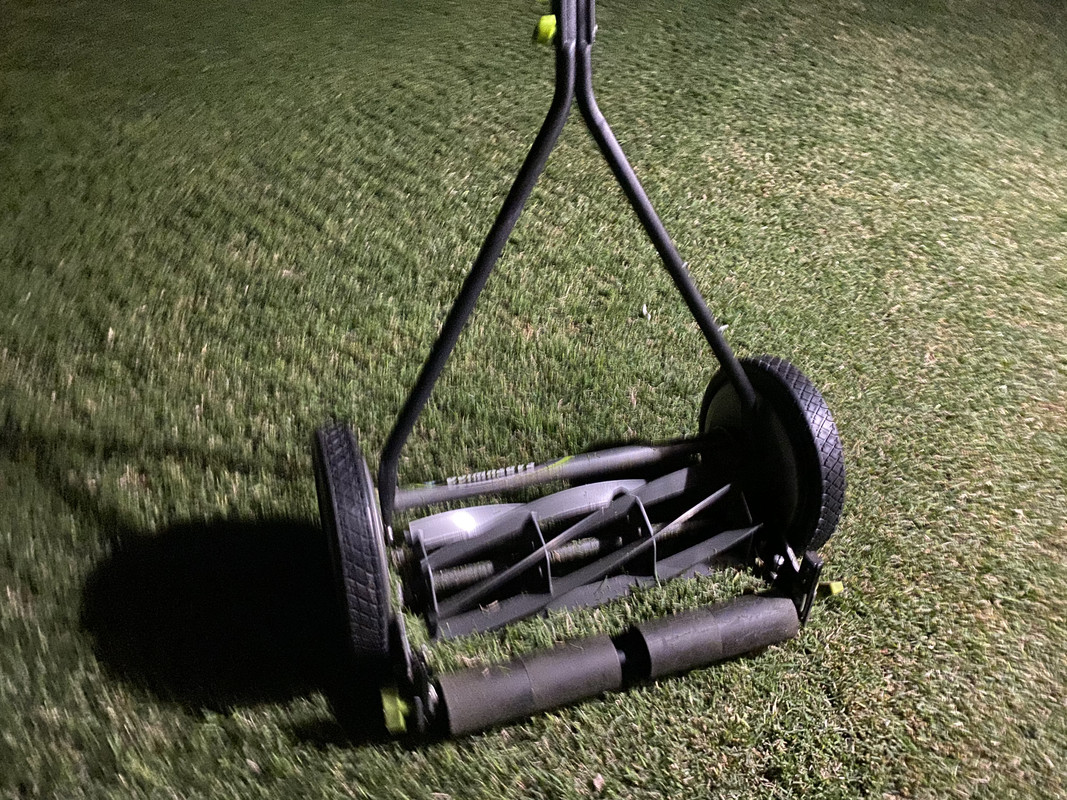 Also it's a pain to adjust the cutting height because you have to take off the wheels. I'm just leaving at an inch and not touching it.
I do not have to double cut and I haven't sharpened it yet. After a full season it still cuts paper across the entire bed knife and does a better job than my toro rotary at leaving a smooth surface.
If it broke tomorrow I would buy the same one again.
I maintain it by blowing it off with an air compressor after every use and then putting some WD-40 all over the metal parts. I used it daily for a long time