Hi all, looking for some advice on the system I inherited when I purchased the house.
I currently have a BHyve controlling three valves. Two valves are for the lawn sprinklers (zone 2 and 3 on the BHyve) and the third valve (zone 1) is for ALL of the drip irrigation both front and back. The issue I am having is that some of the emitters on the drip zone in the back of the house are not getting enough pressure, possibly because they are 5-6 feet higher and the absolute farthest from the single valve feeding them.
Here is a Google Maps picture of the house. Controller is the yellow star and the valves are marked with blue diamonds.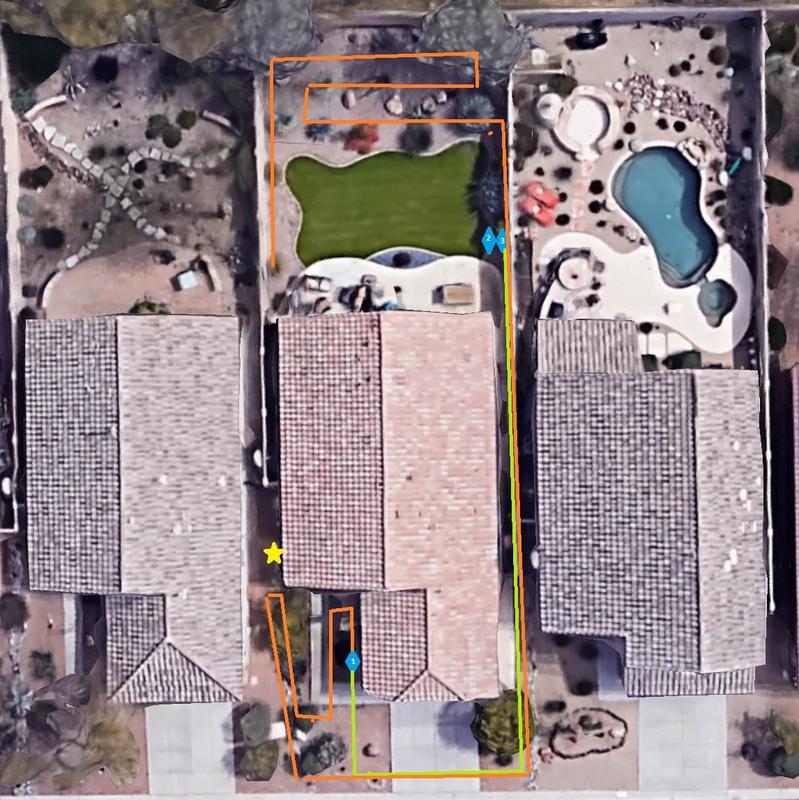 Lime green lines are PVC running form valve 1 to the box containing valves 2 and 3. Orange is funny pipe that feed ALL the drip emitters.
I would like to tap into the PVC line just prior to the valve box for valves 2 and 3 and with a T fitting, add another valve (would be #4) in the back to handle the back drip.
Here is a pic of the valve box containing valves 2 and 3 (lawn sprinklers)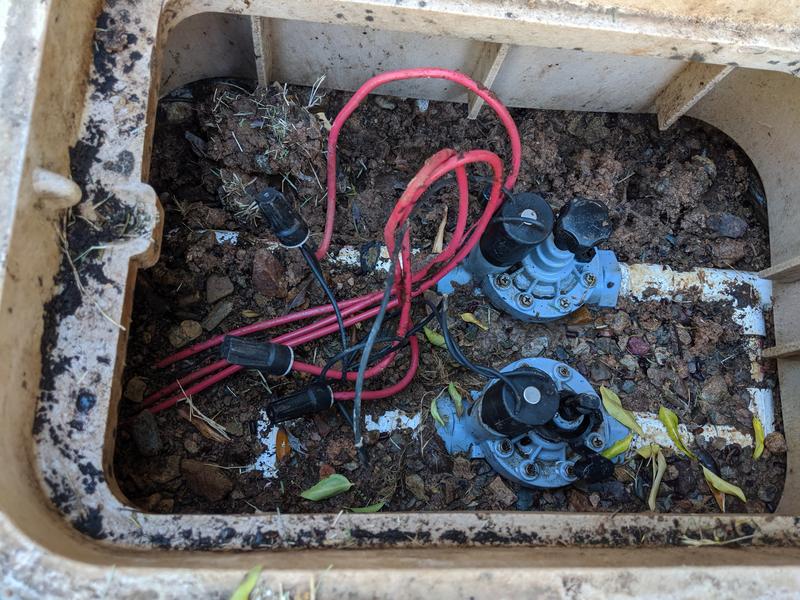 Interestingly, the red wire is single strand, not a grouping of 5 or 7 colored wires. This confuses me because here is what I have at the controller: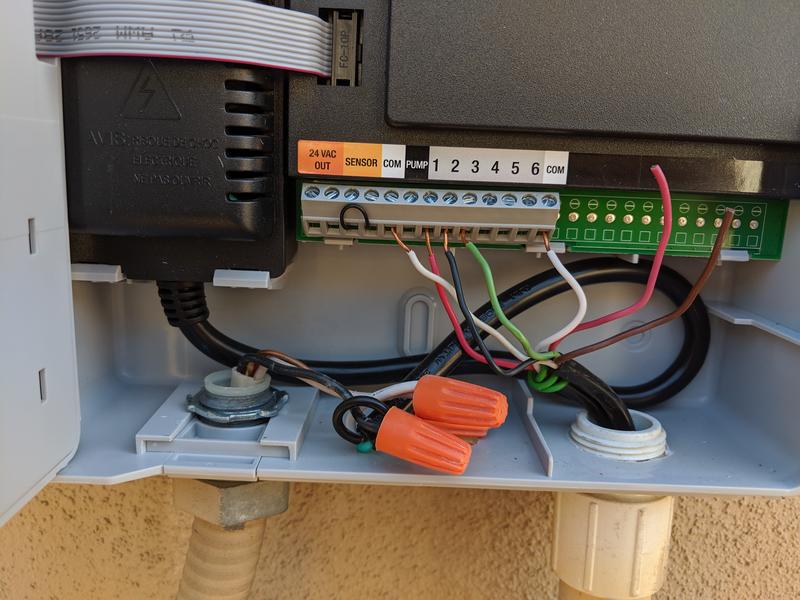 I need to find the spot where the red wire splices into the 5-wire irrigation line, but why would the installer not run the 5-wire line all the way to the valves? Total distance is between 70-140 feet, depending on the route (I don't know exactly where they buried the wire in the lawn area).
The front yard valve appears to have the 18/5 running to it (red wire is zone 1 at the controller)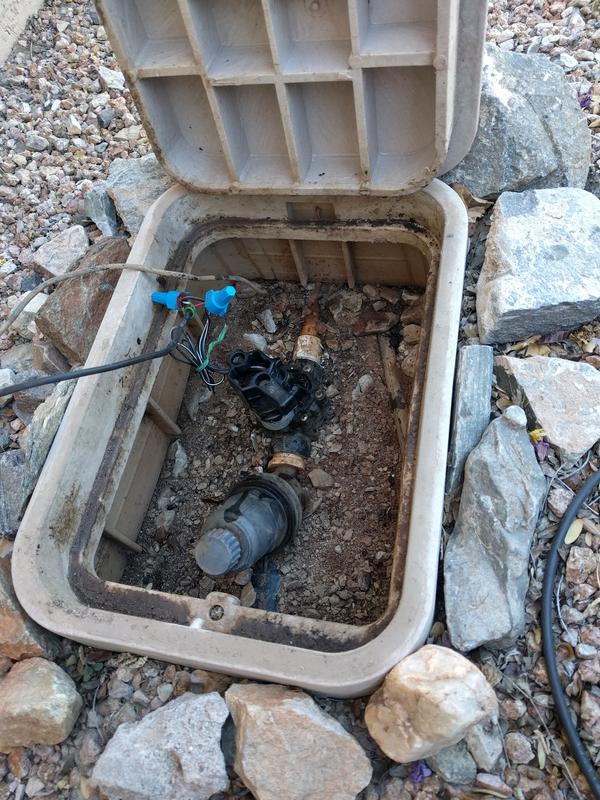 My questions are:
1. Why would someone use this single wire (and how is this set up for two valves?)?
2. I assume I will need to run a new wire for the new valve, should I run 18/5 and re-wire the two existing valves or stick with this single wire setup (I mean, I gotta run new wire anyway, right?)?