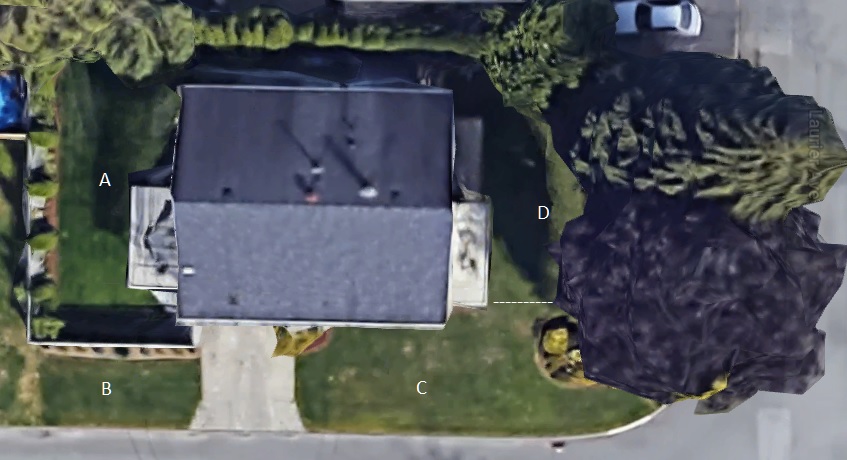 Section A - 900 sqft (Nomix)
Section B - 300 sqft (TTTF/City Hydroseed Mix)
Section c - 950 sqft (TTTF/Chewing Fescue - 15%) Reno
Section D - 1250 sqft (TTTF/Chewing Fescue - 15%) Reno May/June
Total - 3400 sqft
3/15 - First mow of the season at 2.75"
Debated to do a Spring or Fall reno. Chose Spring since I suddenly have some free time. Seed down date set for April 18th.
3/21&22 - Tilled up roughly 1000 sqft to manhole cover with electric tiller. Surprised how compact it was since I tilled the same area 2 years ago along with Section B.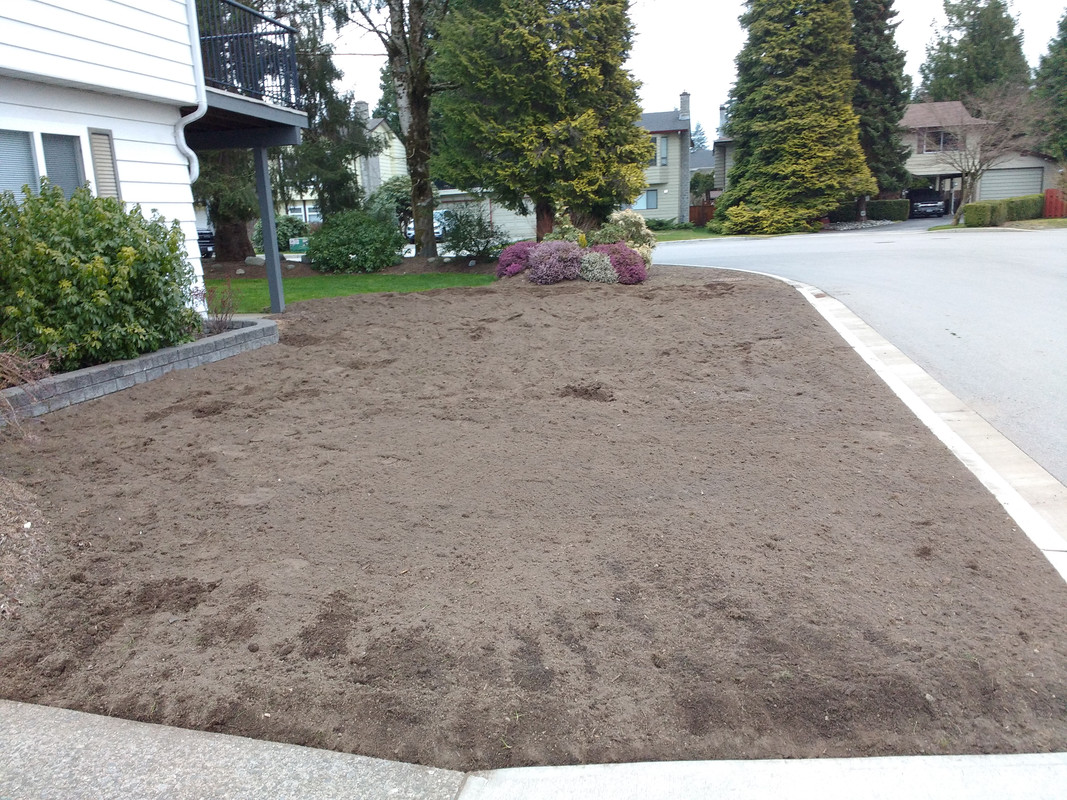 Here's what it looked like in 2019.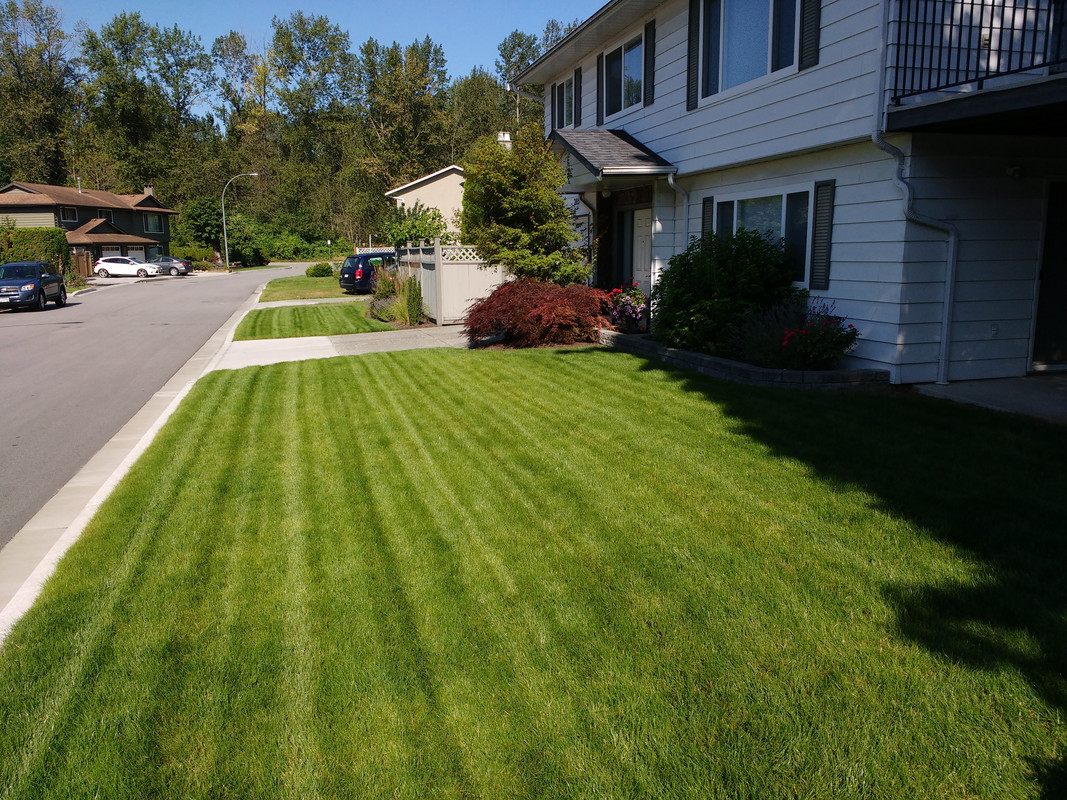 Considered reno in Section B but Grub damage wasn't as bad. Will seed repair spots. Neighbourhood lawns were torn to shreds by crows (grub damage). Mainly where city did repairs from water main project.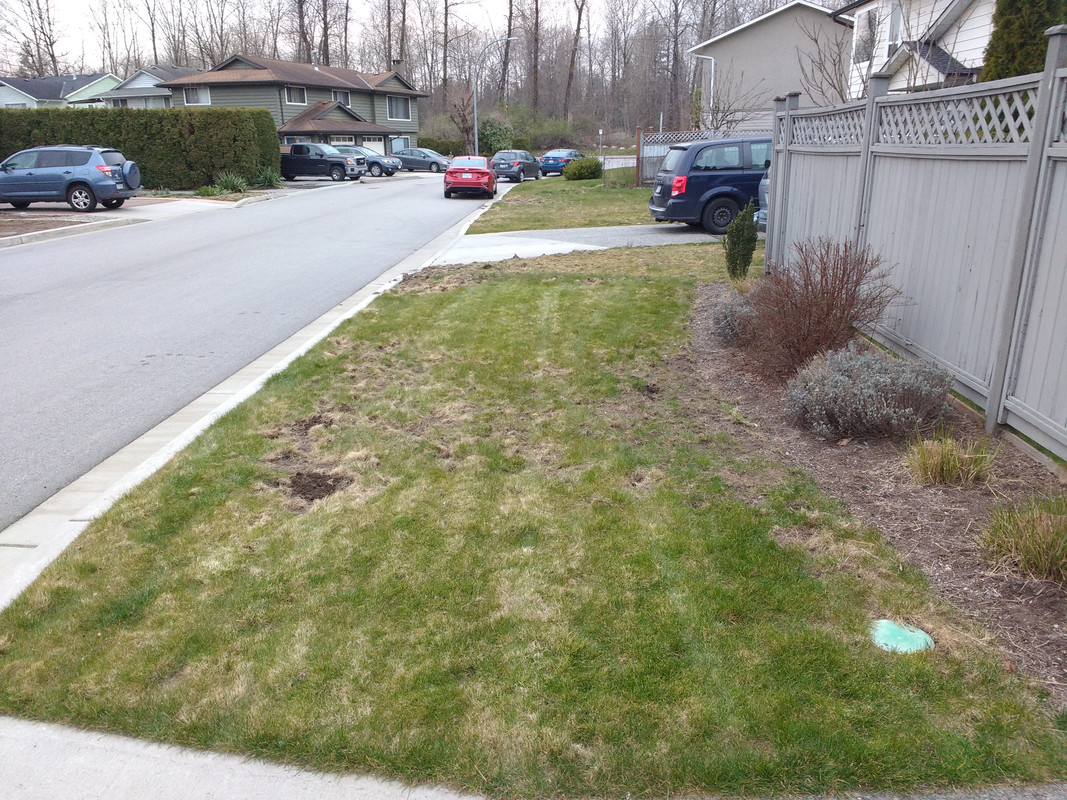 3/18 -Took some soil temps at 5pm. Mainly sunny all day.
Section D (Part Sun) - 47F
Section C (Full Sun) - 56F
Section B (Full Sun) - 48F
Not sure why C was much warmer. Heat reflection from the house maybe?
3/22 - Second mow. Section A came out of winter dormancy in late February. Not much grow in other areas.
Plan is to apply Glyphosate to Section D (currently Nomix) once it hits effective soil temps hopefully sometime in May.