Well, I've taken over my lawn care this year since my previous lawn service created a number of disasters including fungus, weed growth and mutilated lawn at edgings. I'm in the DFW area with St. Augustine and am still working some of the issues. Here are some of the photos...
September 13th:
Clover in beds, now knocked down with some glyphosate...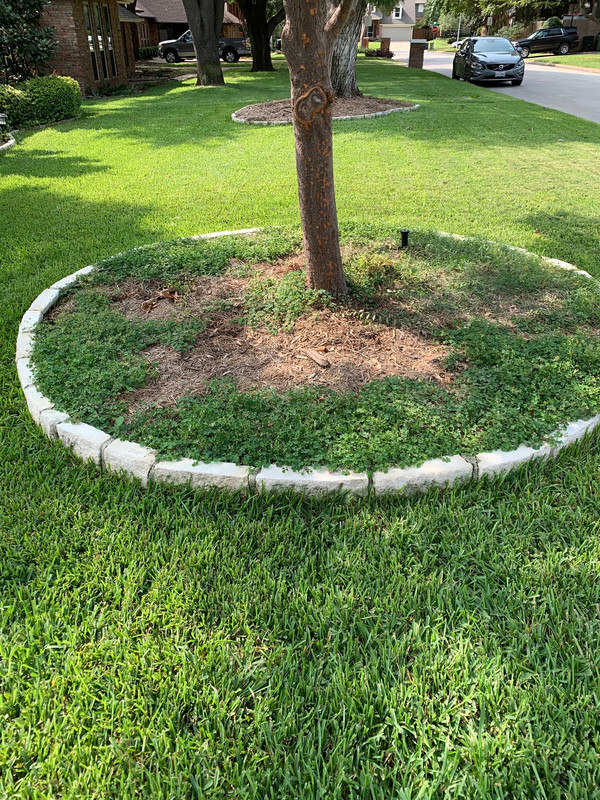 Crabgrass growth on side yard, knocked back with two rounds of Blindside...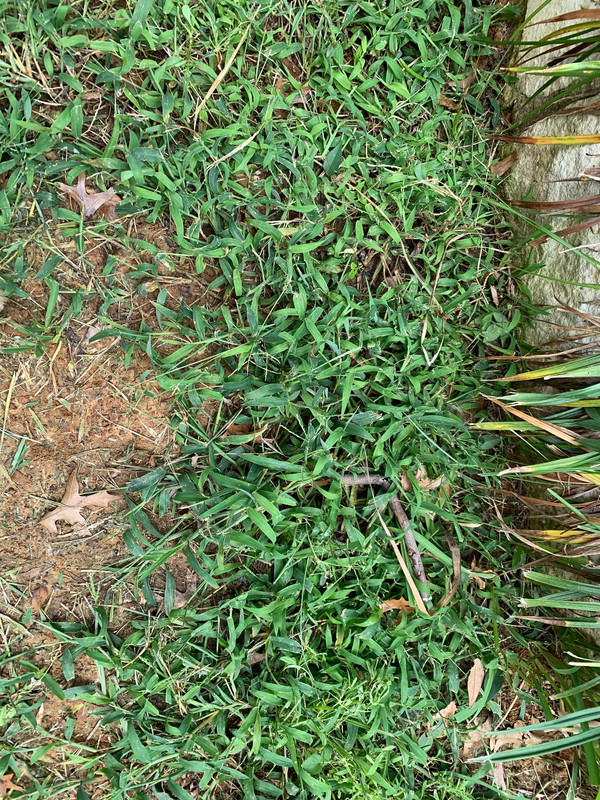 Virginia Buttonweed growth - also knocked back with two rounds of Blindside...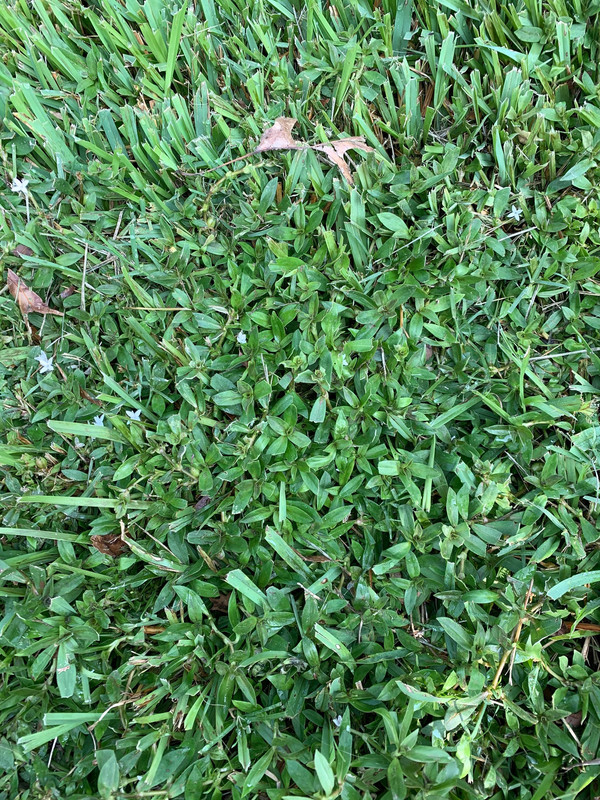 Nutsedge in Front Yard, now on third serving of Dismiss. Pretty good control, but still chasing them...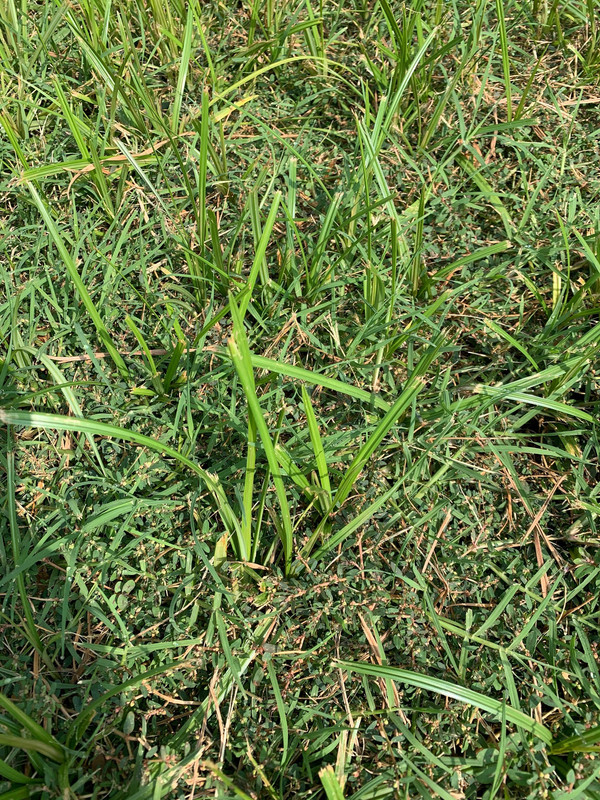 September 27th:
Fungus buildup in various areas in the lawn. I've been treating with Propiconazole and Azoxystrobin spray. I think it has helped but with the cooling weather, the grass has not yet rebounded...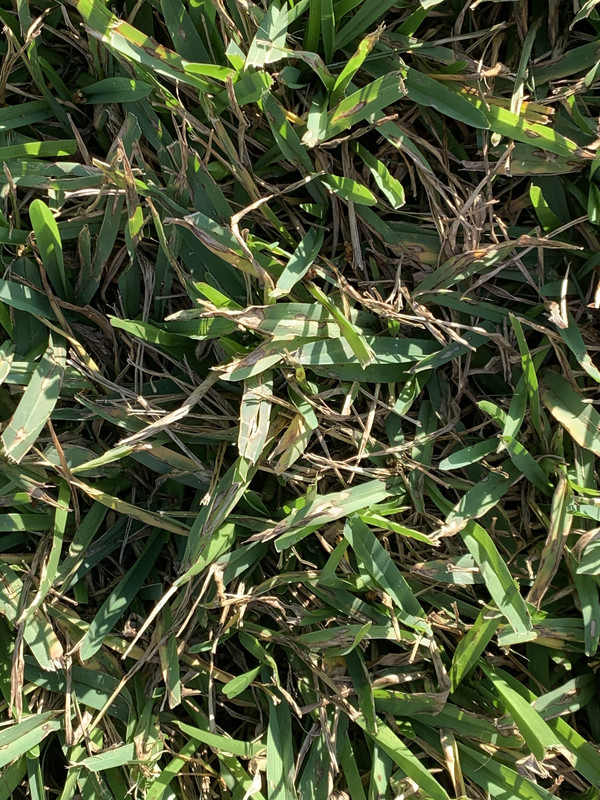 October 11th:
Saw about 5 Earthball fungus growth in yards. Was able to remove most of them, but one did bust open to spread spores before I got to it...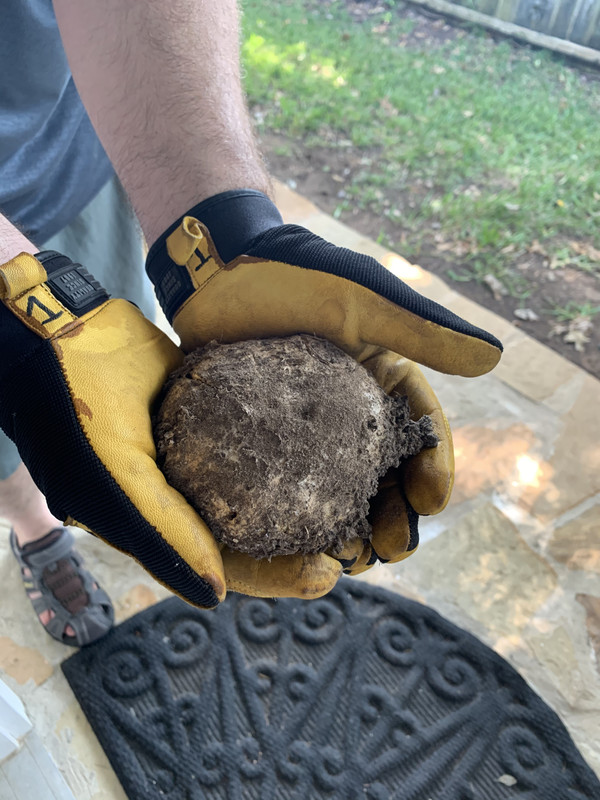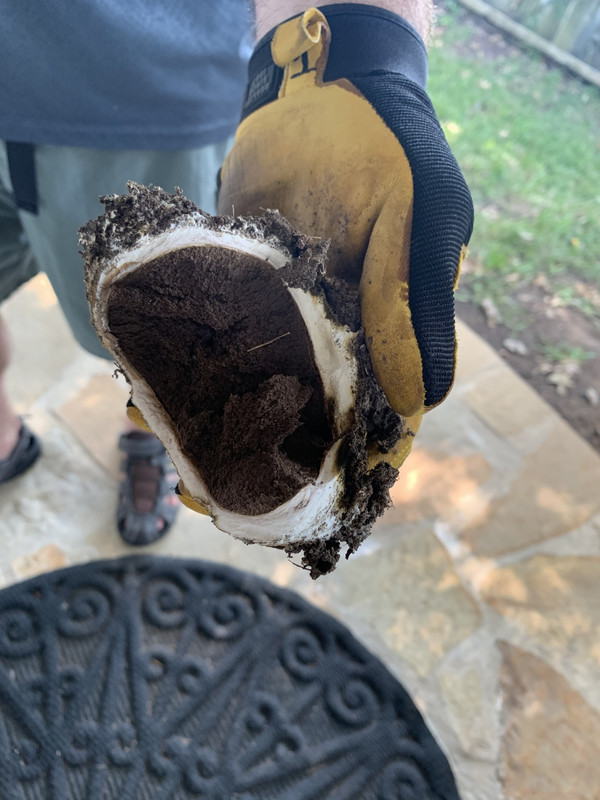 October 19th:
Removal of an older (rotting) Silver Maple from the front yard...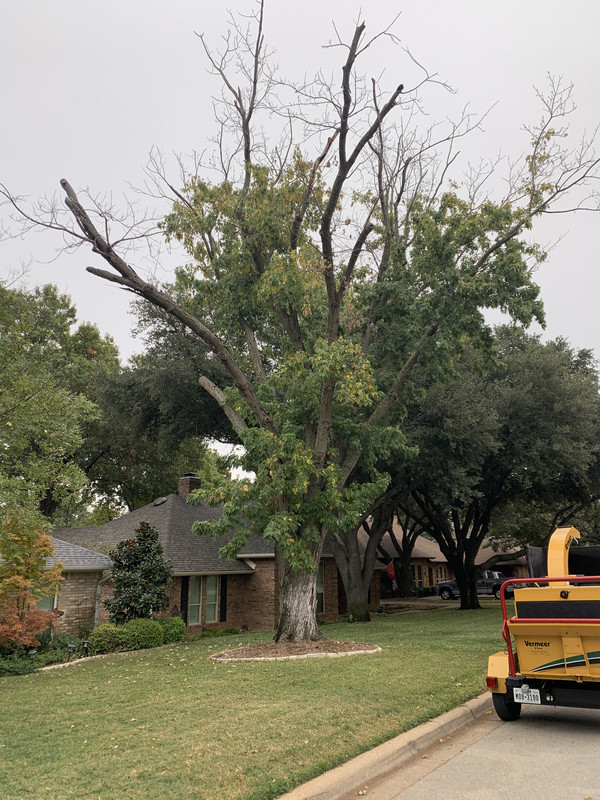 October 21st:
Fighting with a significant outbreak of Bermuda, particular along the front curb line. Maybe blown in from the street...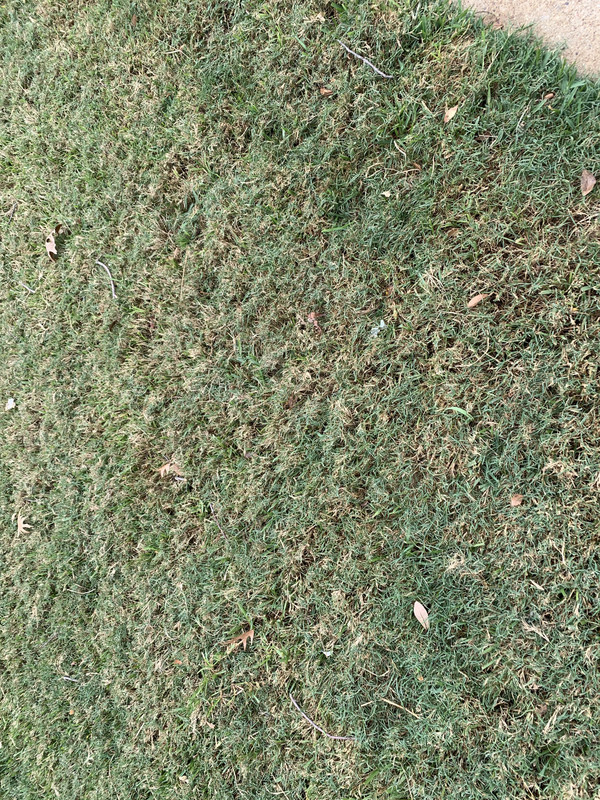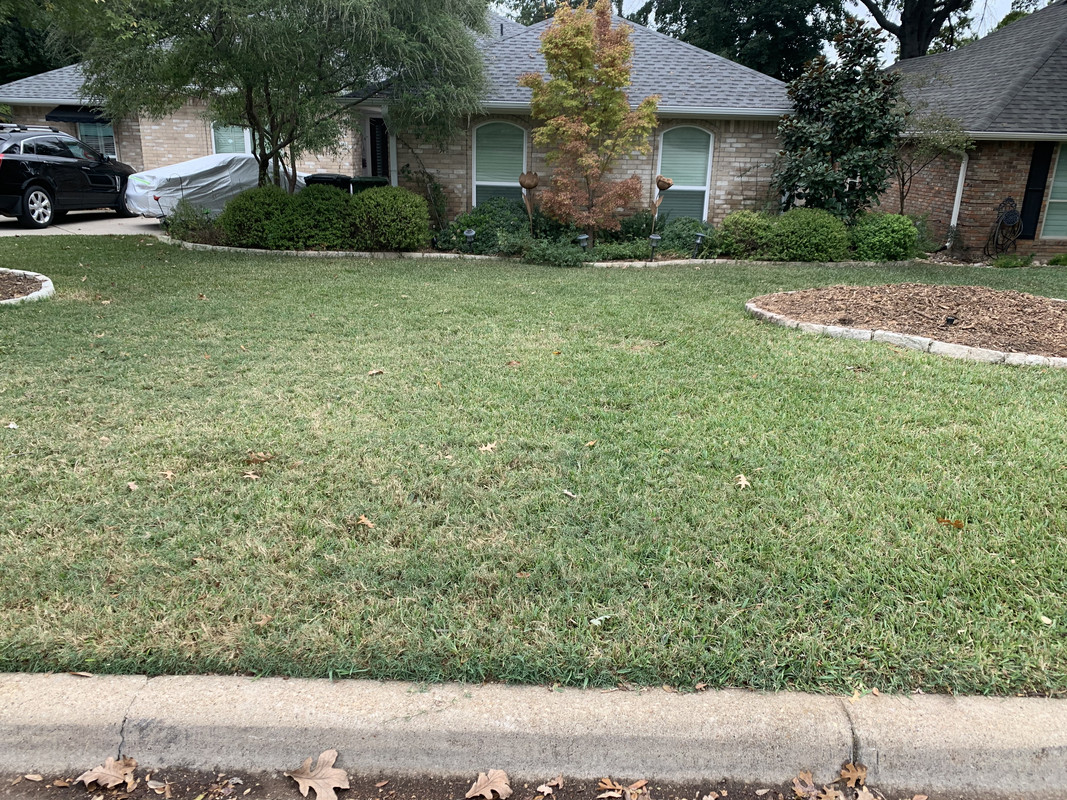 Nutsedge still reducing...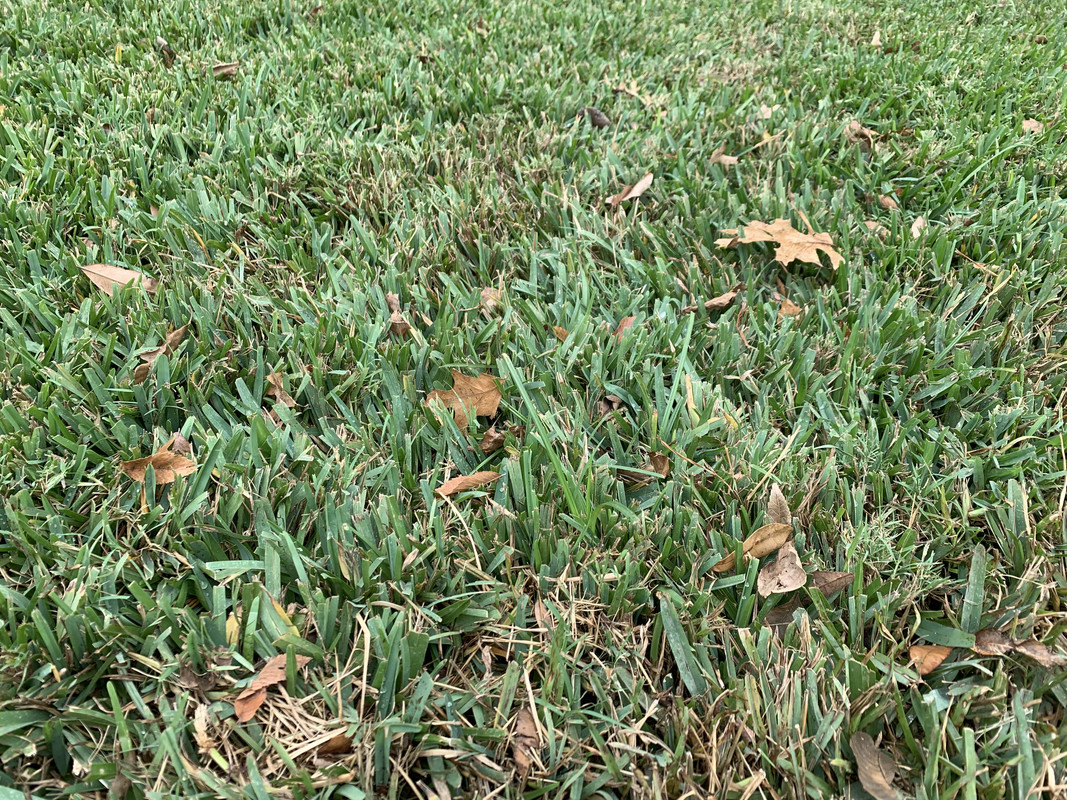 October 25th:
Second mole hill seen in lawn. Saw one about three weeks ago. I haven't seen them in my front yard for some time. Maybe attracted to the various chems and Milo throw-downs?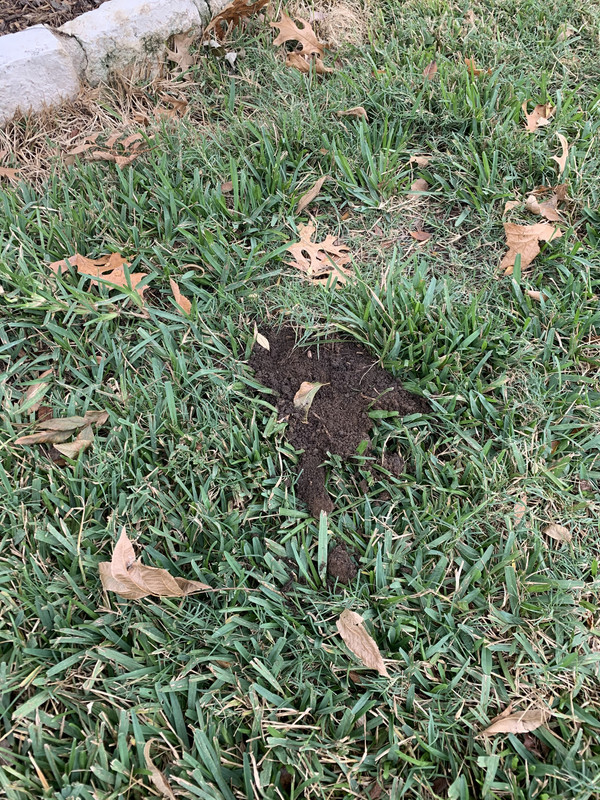 Welcome to my lawn nightmare! Feedback is more than welcome.