New here.
Here's what I'm dealing with again...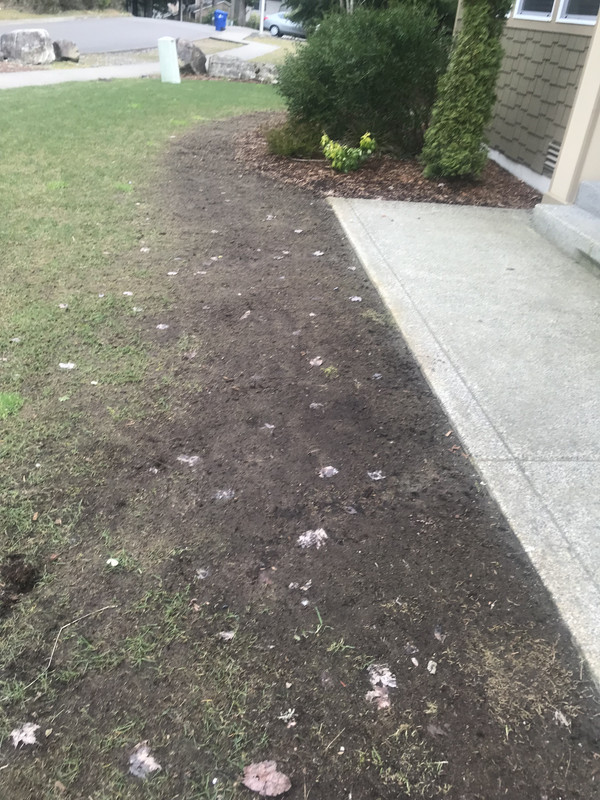 I live in Western Washington. I get this 'dead' spot in the same spot every year. However, this year it has expanded around my plant beds to the other side of the yard.
I've tested the ph in several spots and it is 6.5-6.8. Very tempted to tear it up and throw down more bark...but I can't give in that easily!
Here's what it looks like in the summer after reseeding.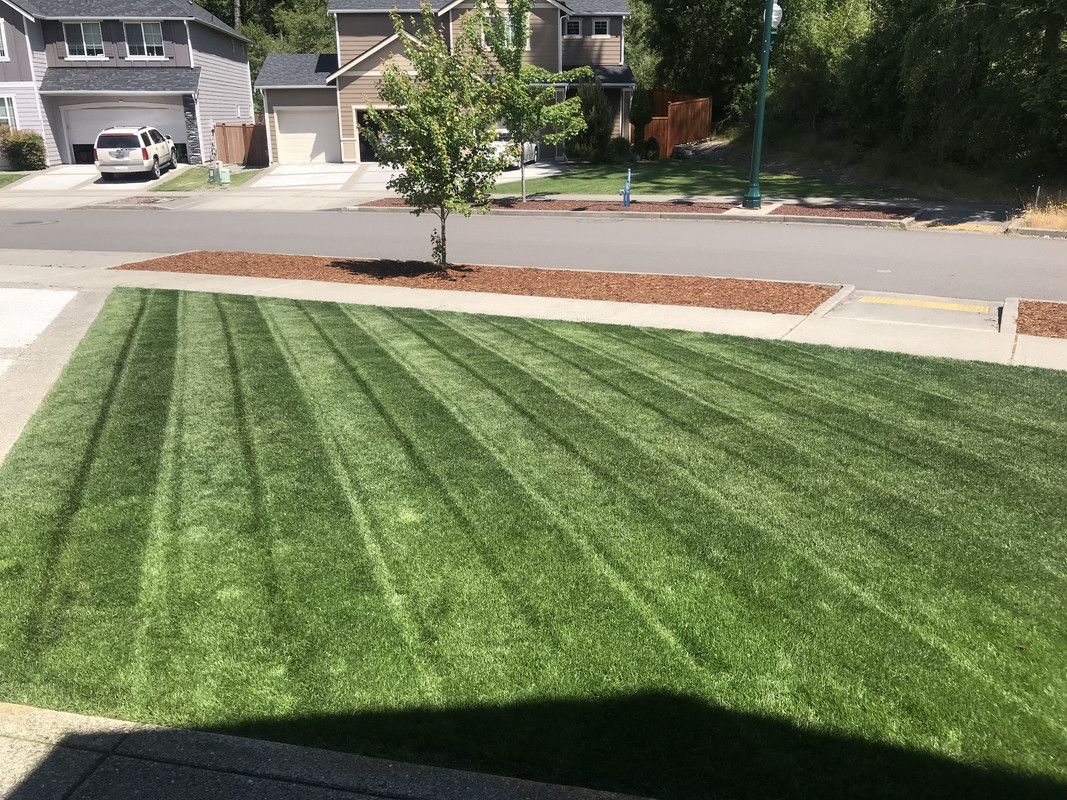 Any thoughts on what might be killing the grass?
Thanks