And today I did the whole paved ditch/gutter that starts one neighbor over and ends one neighbor over. I'm the only one to bother to dig it out, usually. One neighbor is elderly, and the other is kinda having a difficult time right now.
My section just needed a little weeding.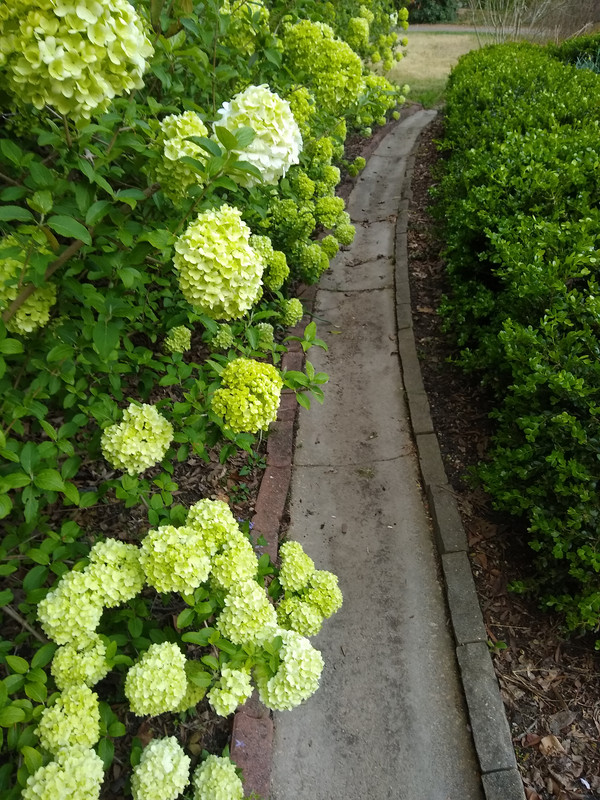 You can see the elderly neighbor's on the charity lawn thread.
The far end was almost totally blocked, though.
Before: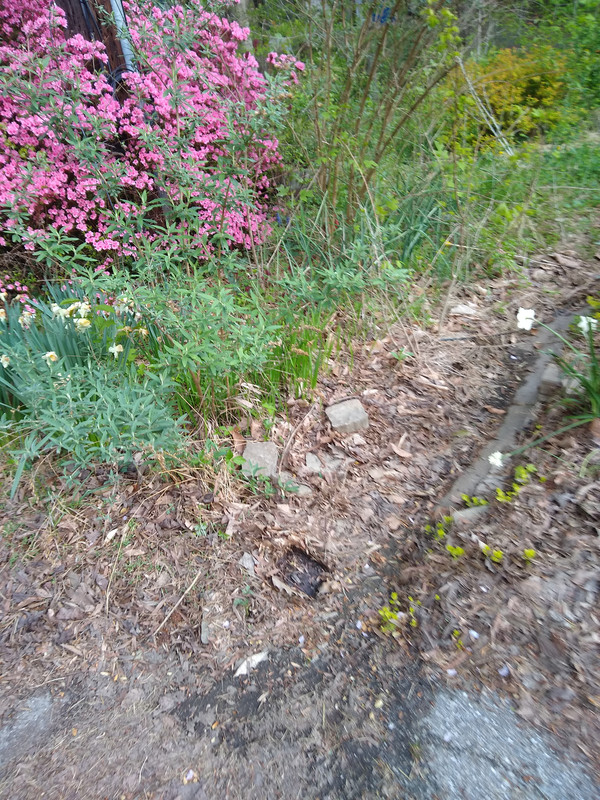 After: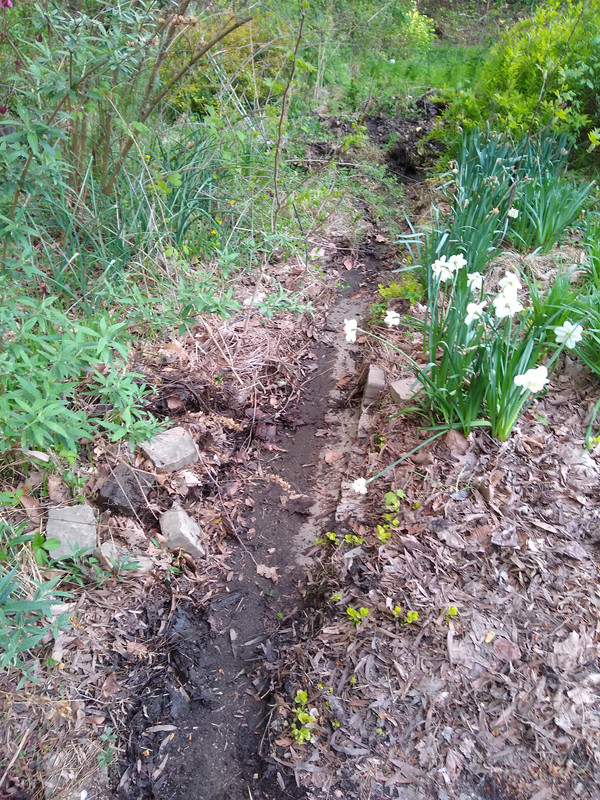 As I said, I'm mostly a gardener. My front bed, which is kinda between blooms: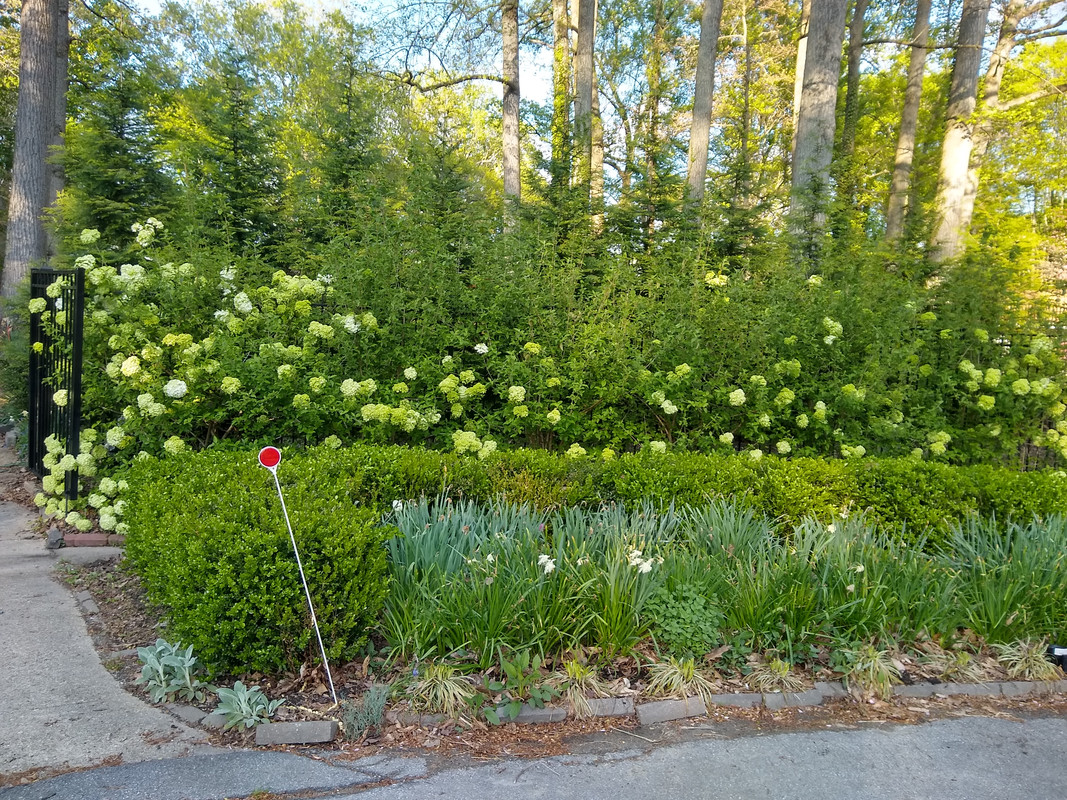 Some of the driveway bed: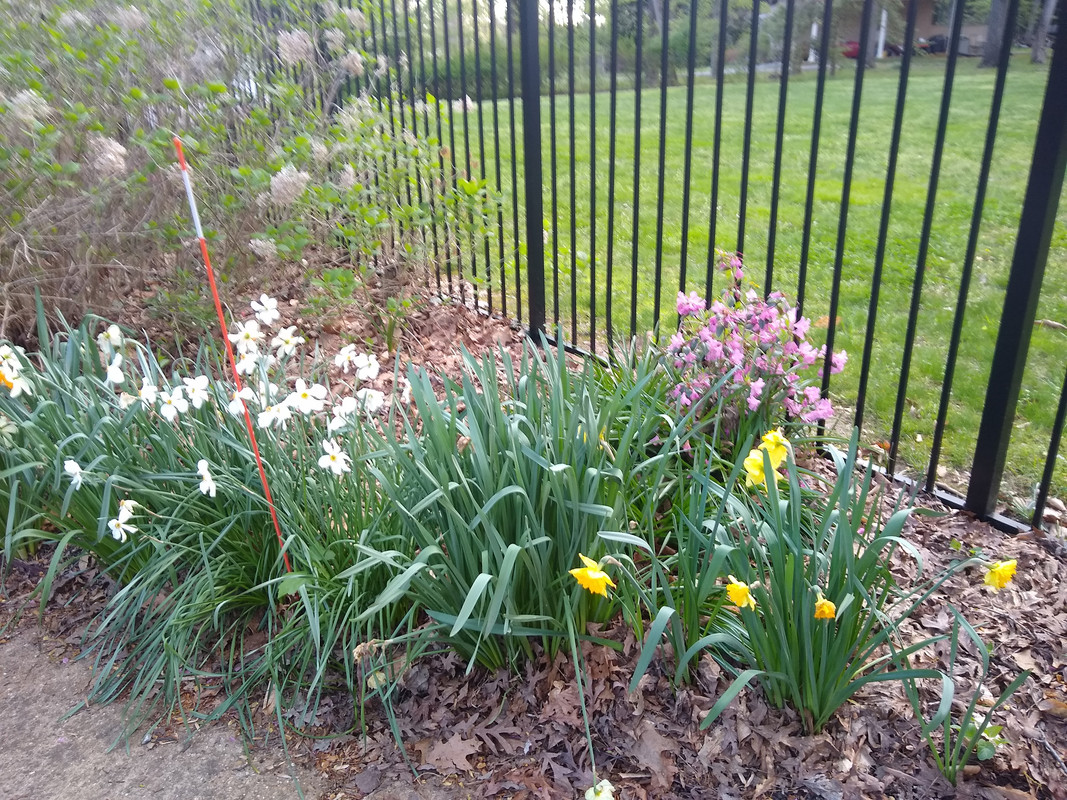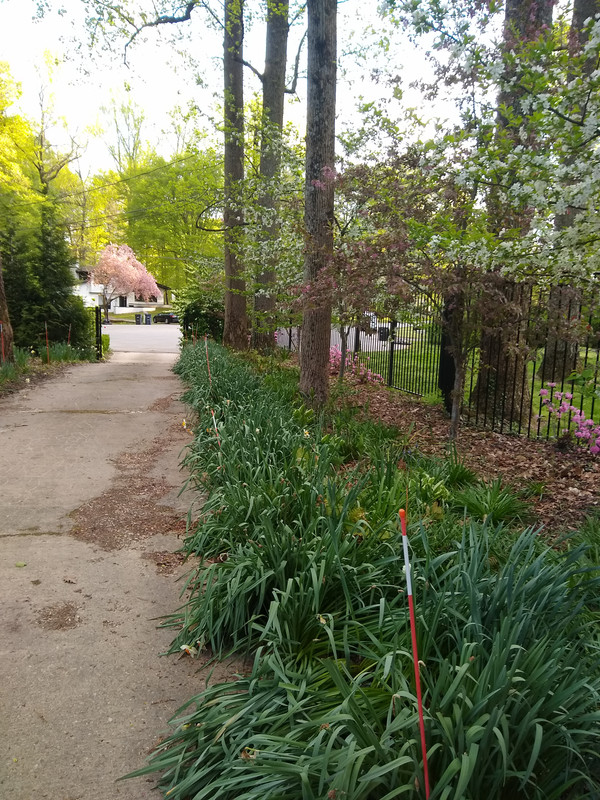 I need a new driveway, but that's not happening until remodeling is totally over.